Another fantastic day of CHSWFF is in the books!
Here's how it all went down:
Tasty Date Night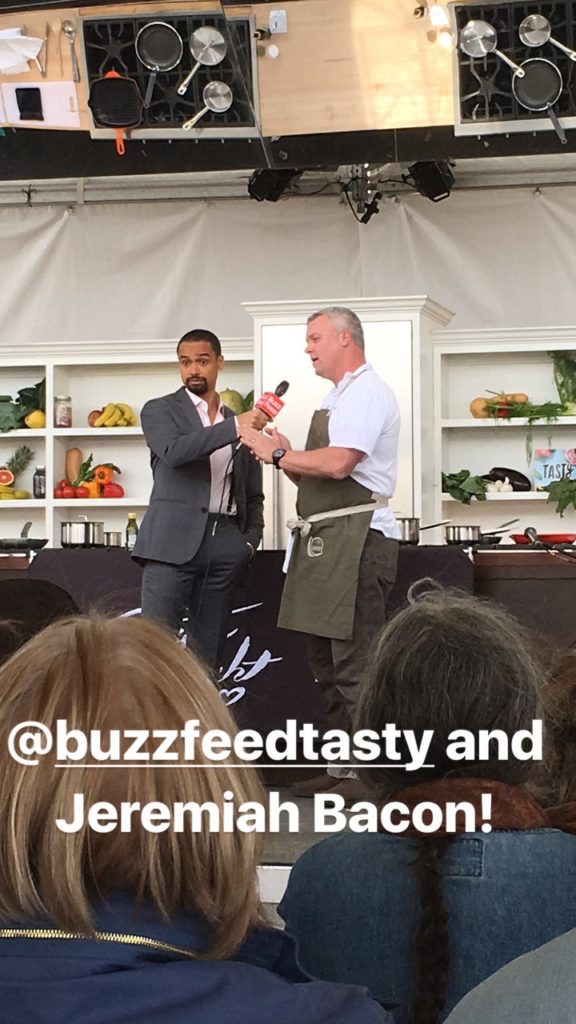 You know those amazing food videos you get sucked into watching on Facebook? Well, I got to go to a taping of one in Marion Square!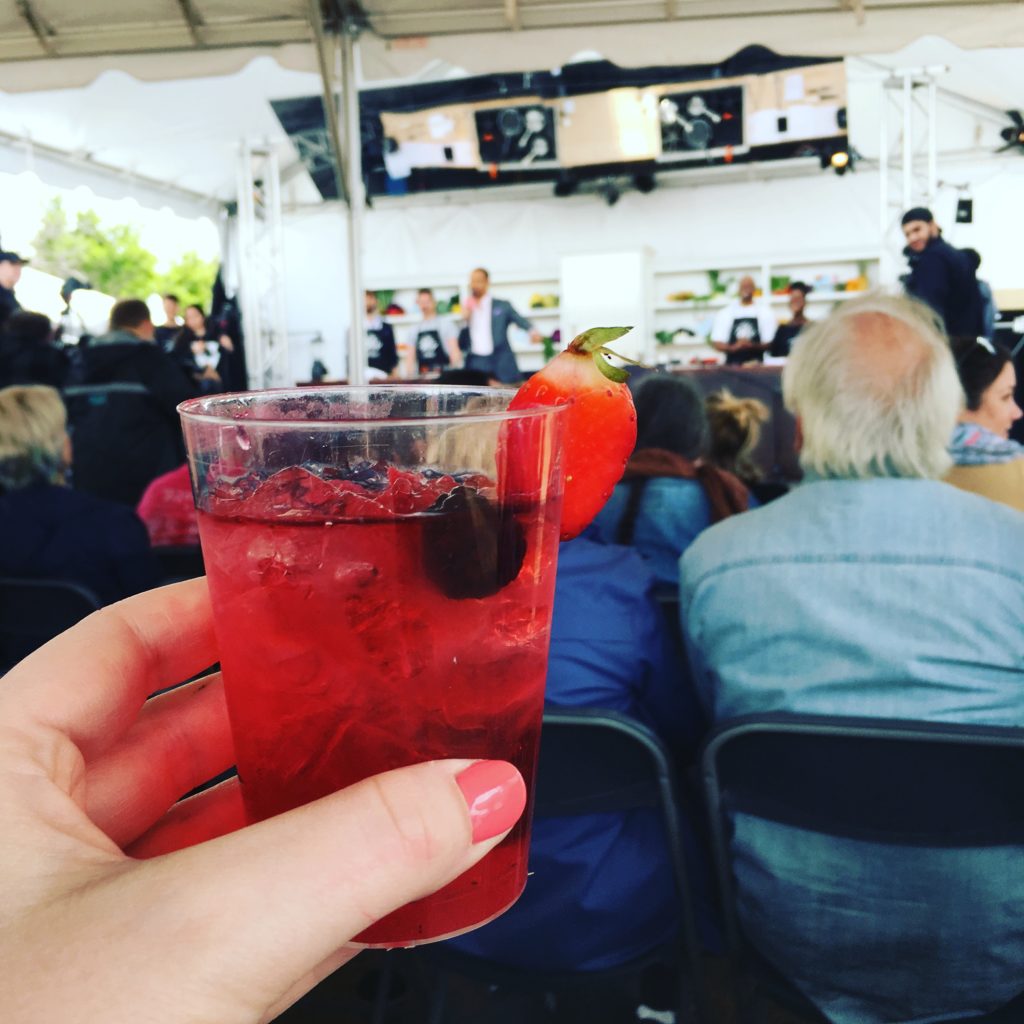 This segment was entitled "Date Night" and featured 2 local couples going head-to-head in a competition on who could best recreate Chef Jeremiah Bacon's quail recipe. It was thrilling and a ton of fun to be a witness!
SieMatic VIP Lounge
Because I'm such a VIP, I got to rest my feet at the SieMatic VIP lounge, which featured a number of awesome guest chefs/mixologists, including the amazing Ryan Welliver of Cocktail Club.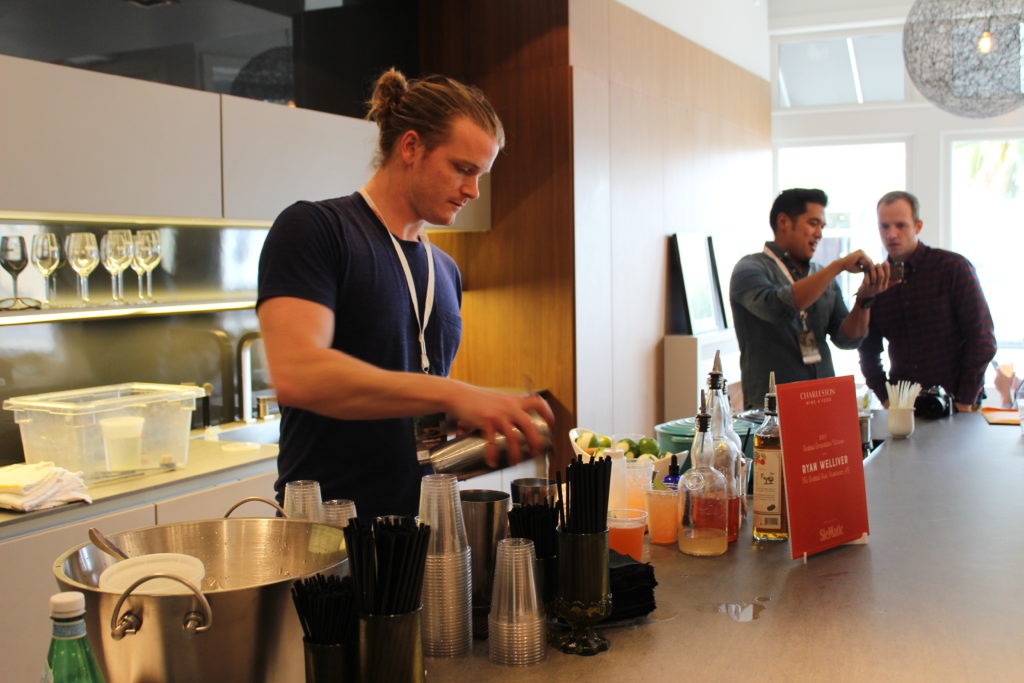 Ryan made a fantastic cocktail. My second before noon, but who's counting?
I also got to bear witness to Miguel of Holy City Handcraft as he hosted Chef Marvin Woods of the soon-to-open Gentry Bar, who made a delightfully simple dish of Spaghetti Squash marinara.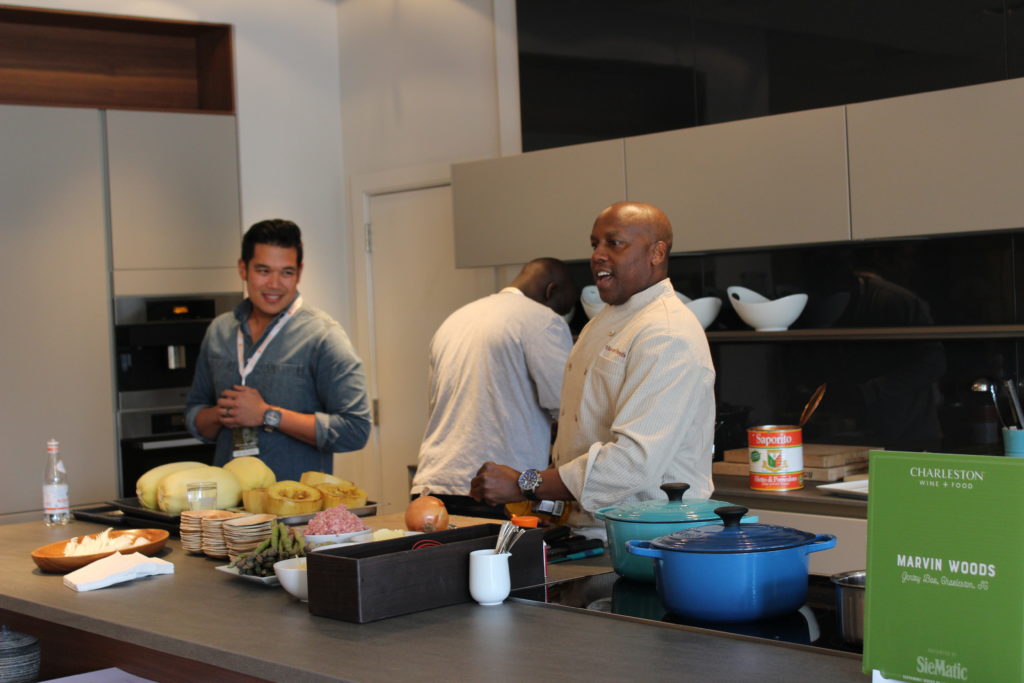 Hand delivered by Mr. Handcraft himself.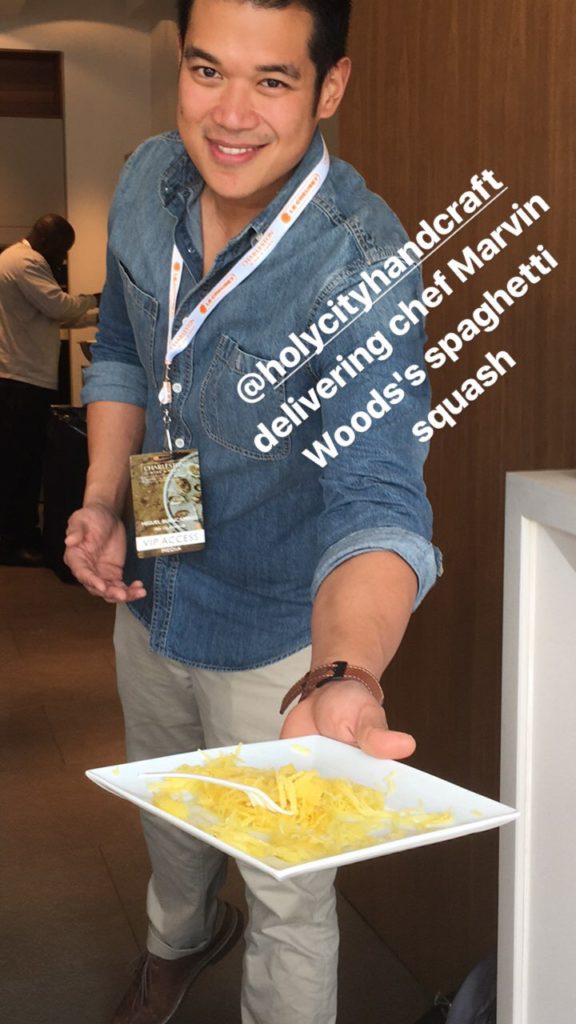 Chef Woods also dropped a couple pearls of wisdom, which I will forever cherish.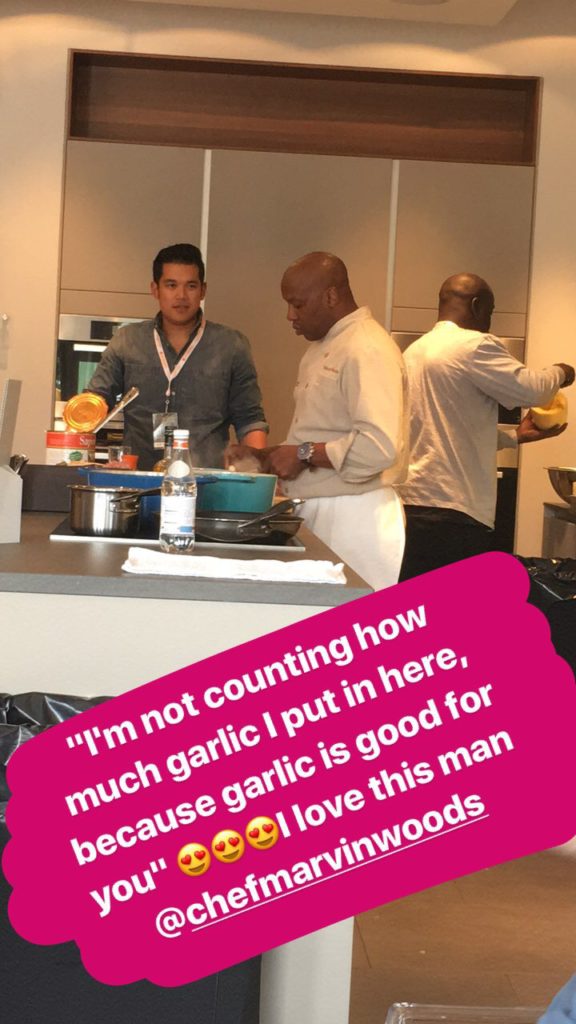 Hooked on Bowens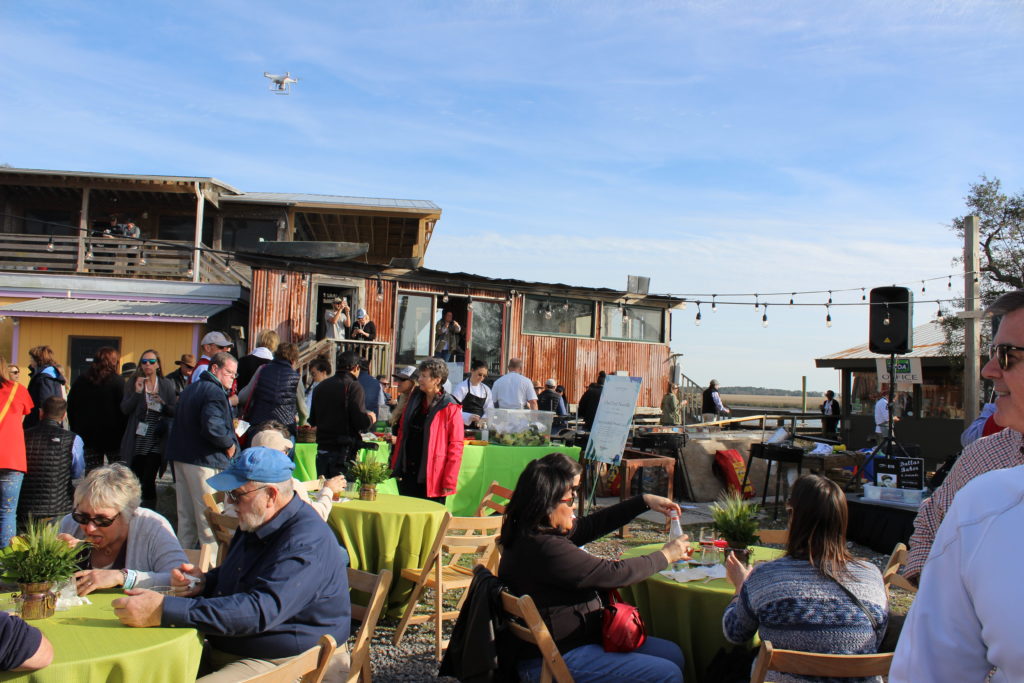 Wow, I don't think I could've dreamt up a more breathtaking event. Chefs from around the Southeast shared with us their seafood-inspired dishes.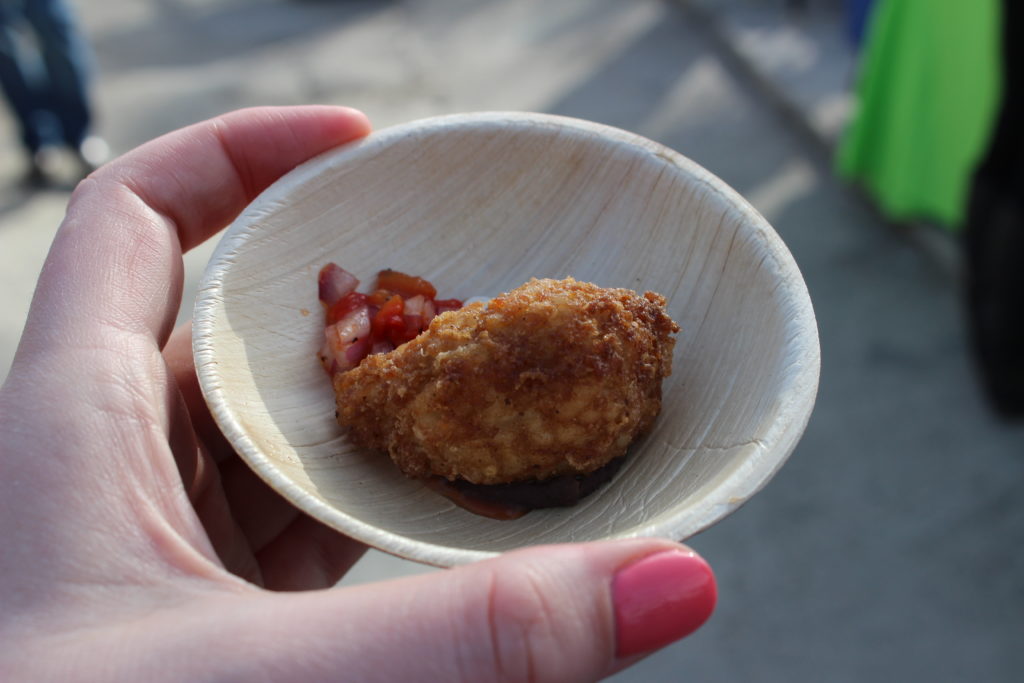 Some of my favorites included the grilled octopus on rosemary skewer from Chef Teddy Diggs of Il Palio,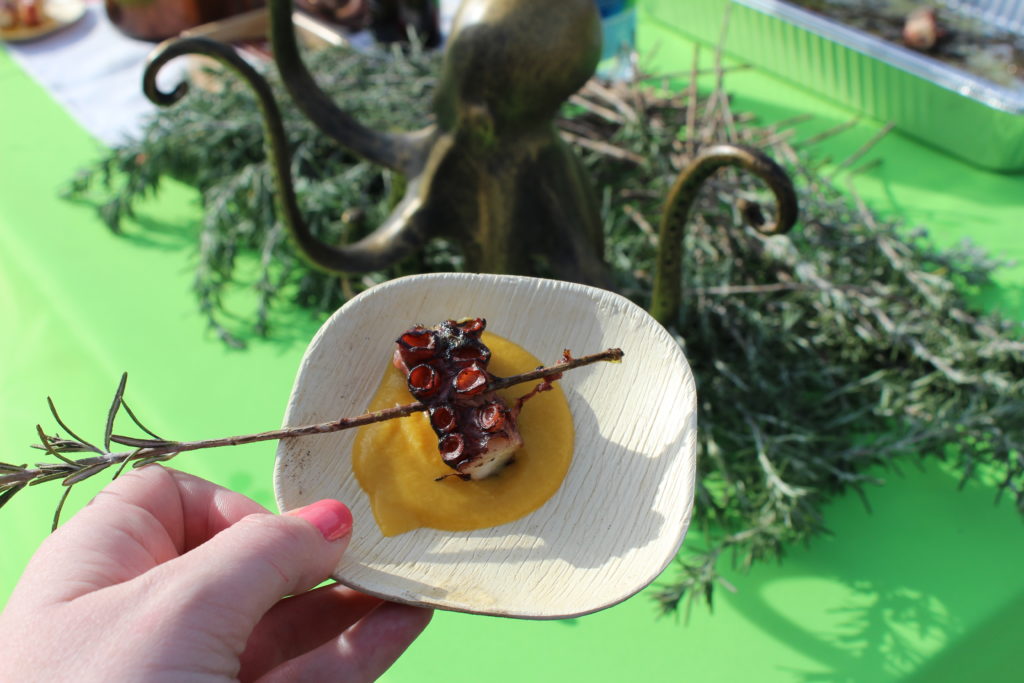 the Wreckfish from Fat Hen,
and the Sea bass from Hanks Seafood.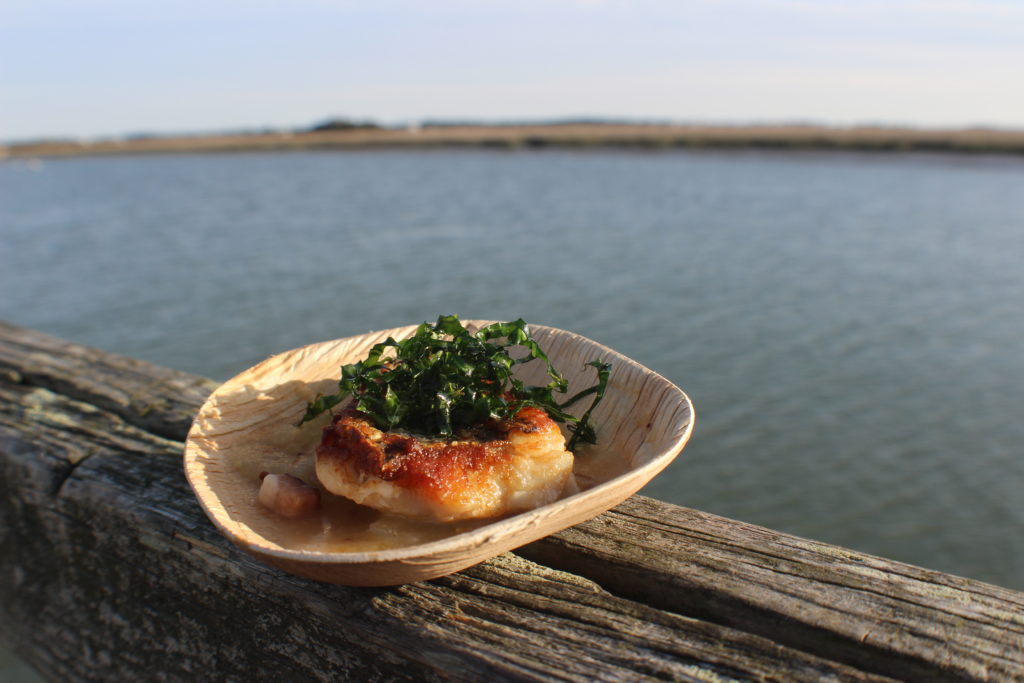 Additionally, Don Julio was on site to do a tequila tasting.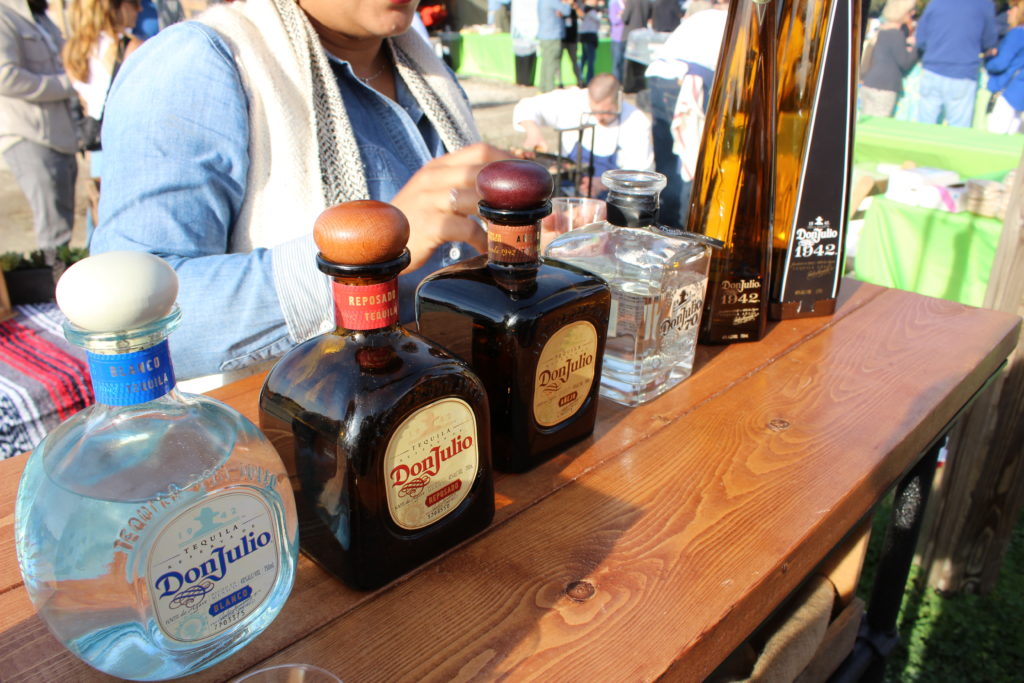 They also used their tequilas to make 2 dangerously delicious cocktails, the Spice Island with pineapple,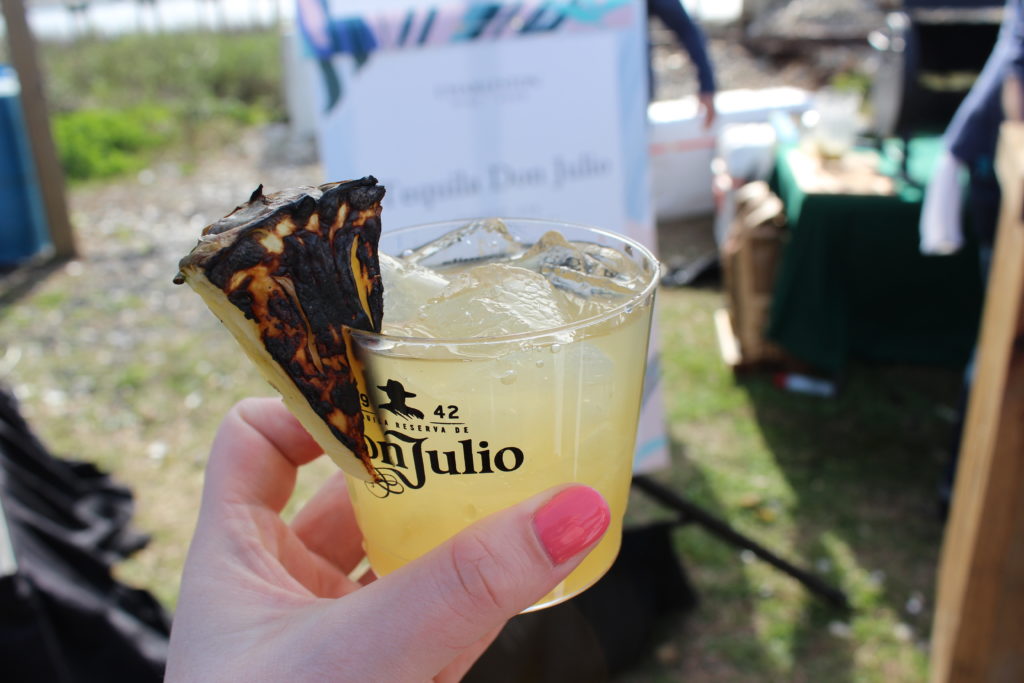 And the Coconut Coast with coconut water and lime.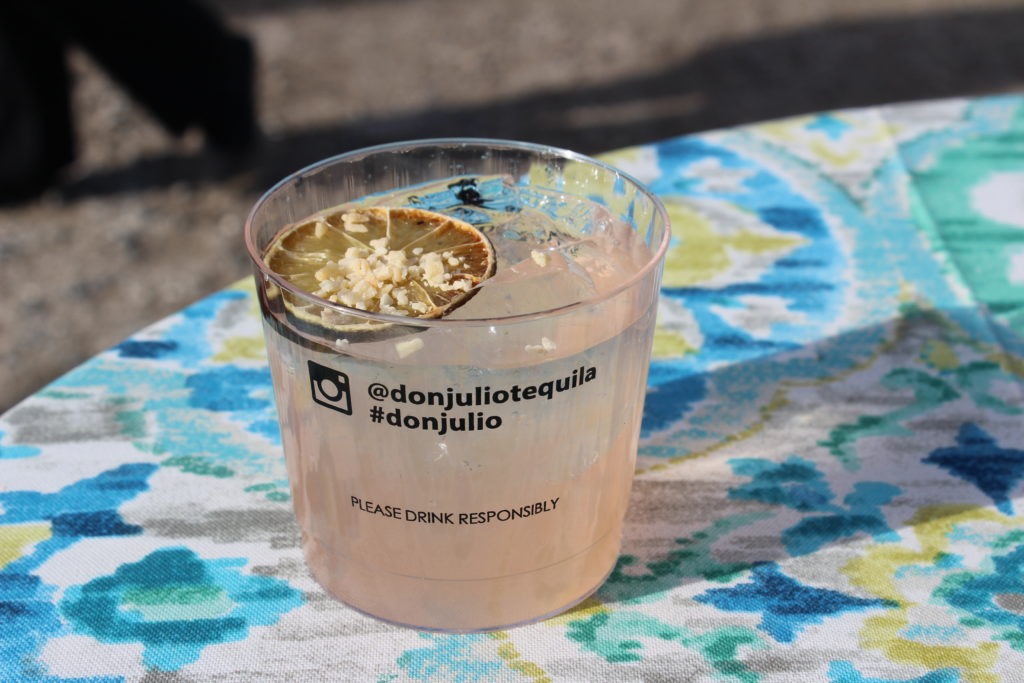 Fowl Mouth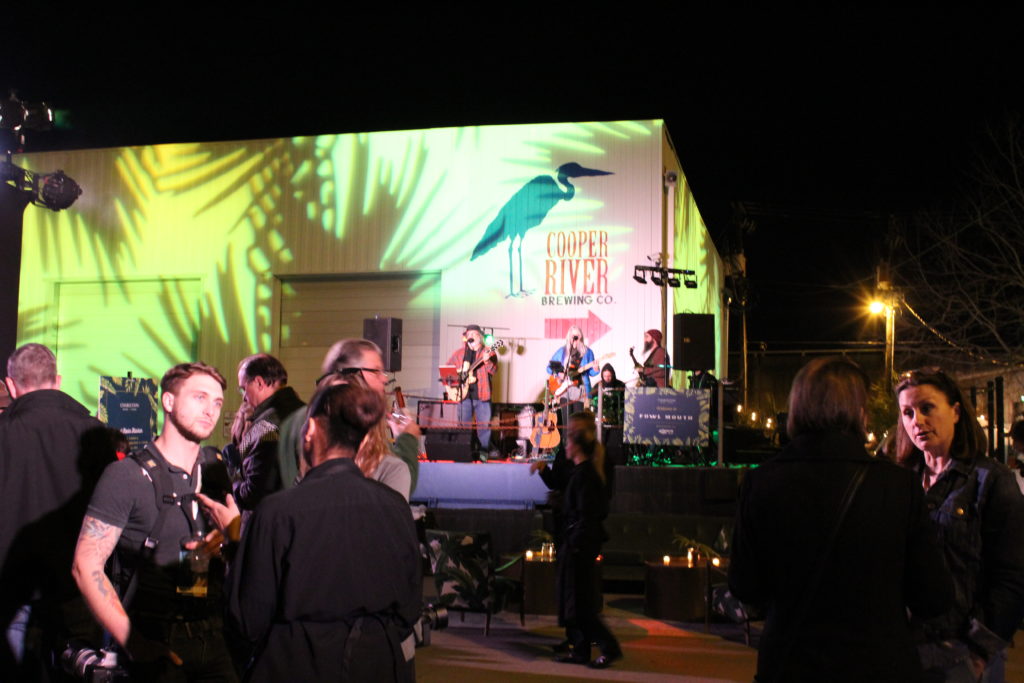 Hosted at the Cooper River Brewery in Charleston, this event featured amazing live music, generous pours of cocktails, beer, and wine, and fowl-inspired dishes from local and regional chefs.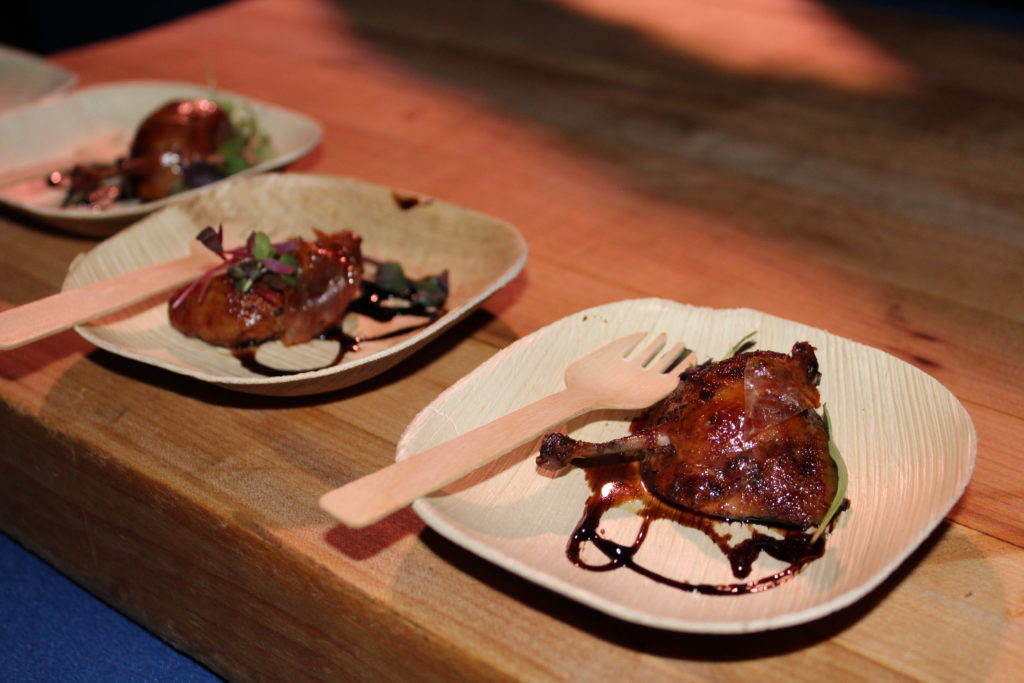 My favorites–by far–were the Nashville Hot Quail by Salthouse Catering,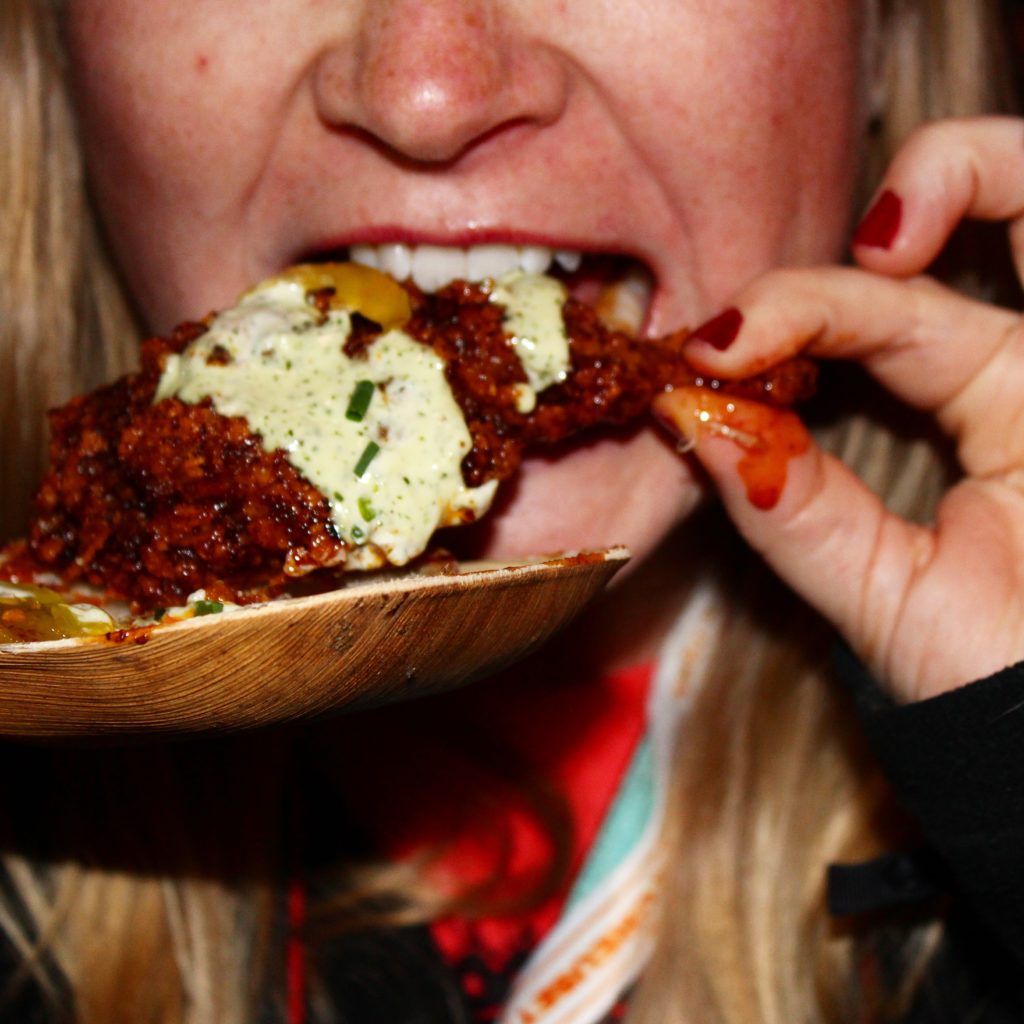 And the "Alabama Tamale" (collard green wrap, sweet potato masa, and smoked duck chorizo) from Acre Restaurant in Alabama.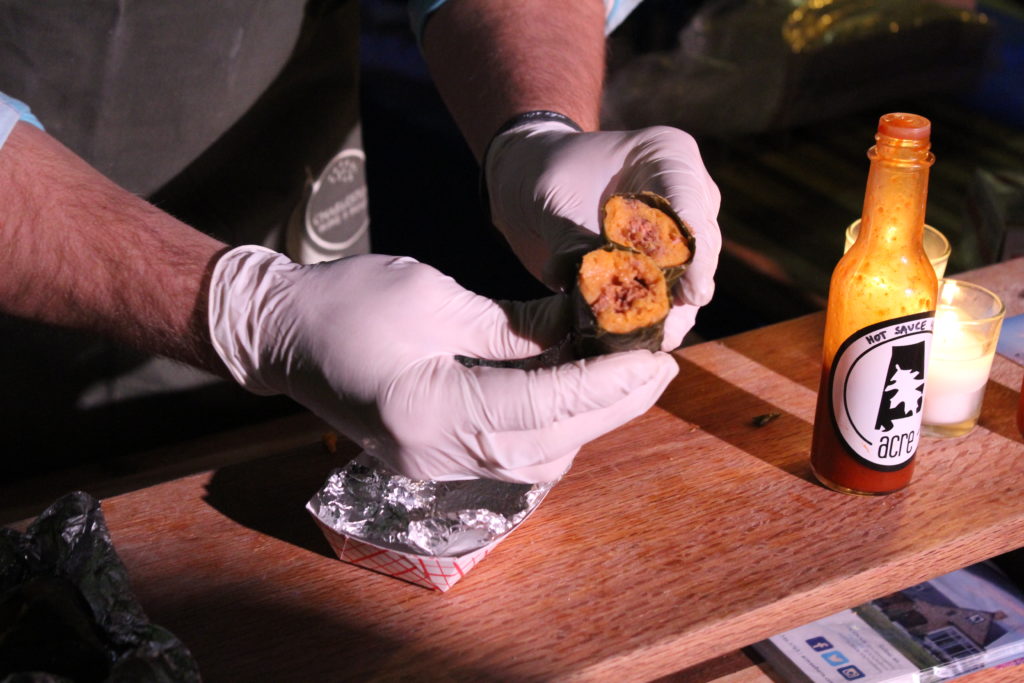 I also got to meet one of my biggest girl crushes: Meghan Deschaine!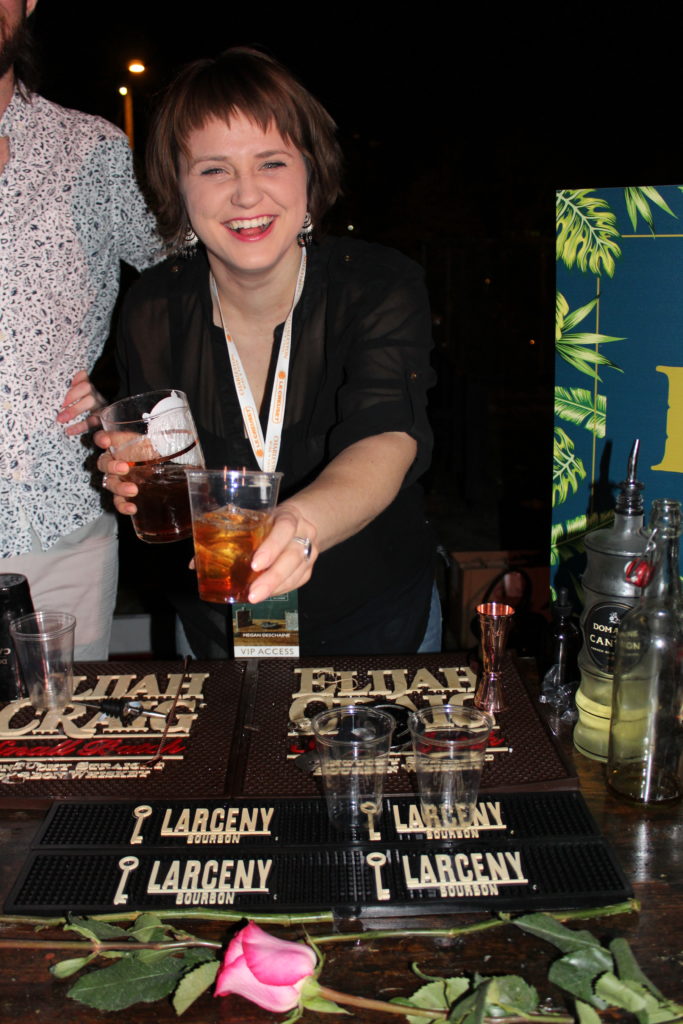 After Party at Bar Mash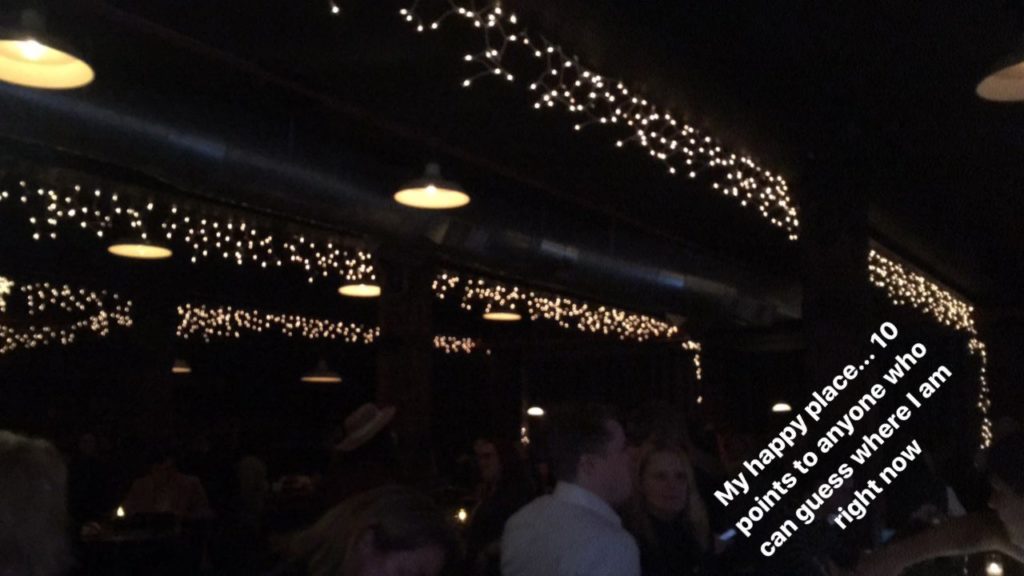 The after party at Bar Mash was full of delicious Old Fashioned cocktails, and snacks.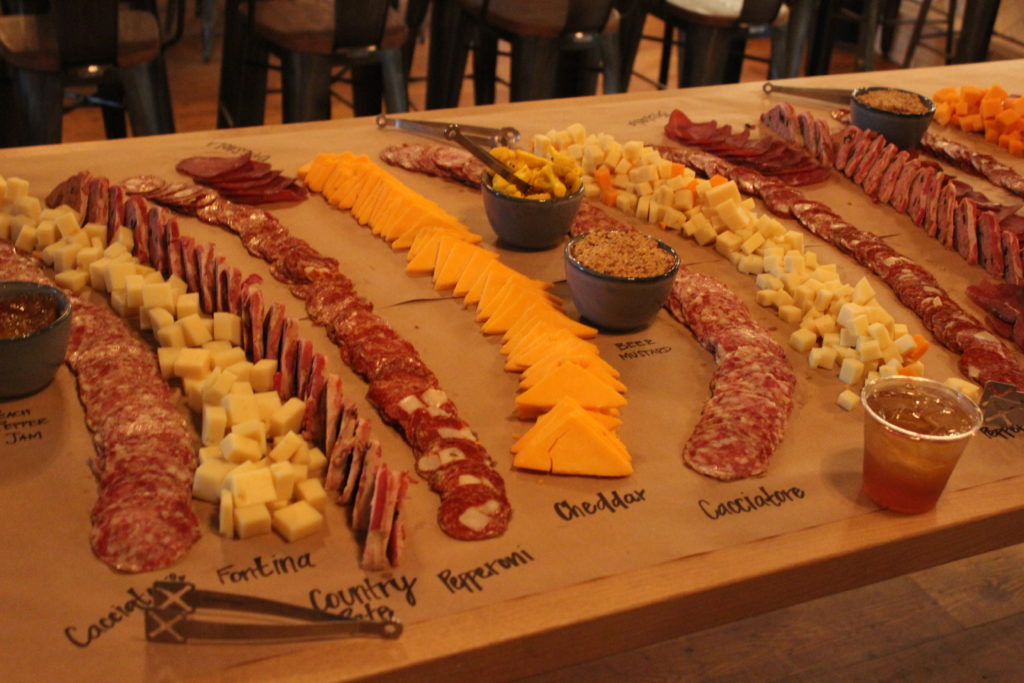 That's a lot to take in in one day! This is going to be a long weekend!