As a lover of food halls that I've toured around the country–namely Union Market in DC, West Side Market in Cleveland, and Krog Street Market in Atlanta–I've always wished that Charleston had one of its own. Luckily, one of my Charleston culinary heroes, Butcher & Bee Owner Michael Shemtov, along with Chef Jonathan Ory, heard my wishes via ESP and decided to make my dreams come true (or at least close enough) with their concept, Workshop.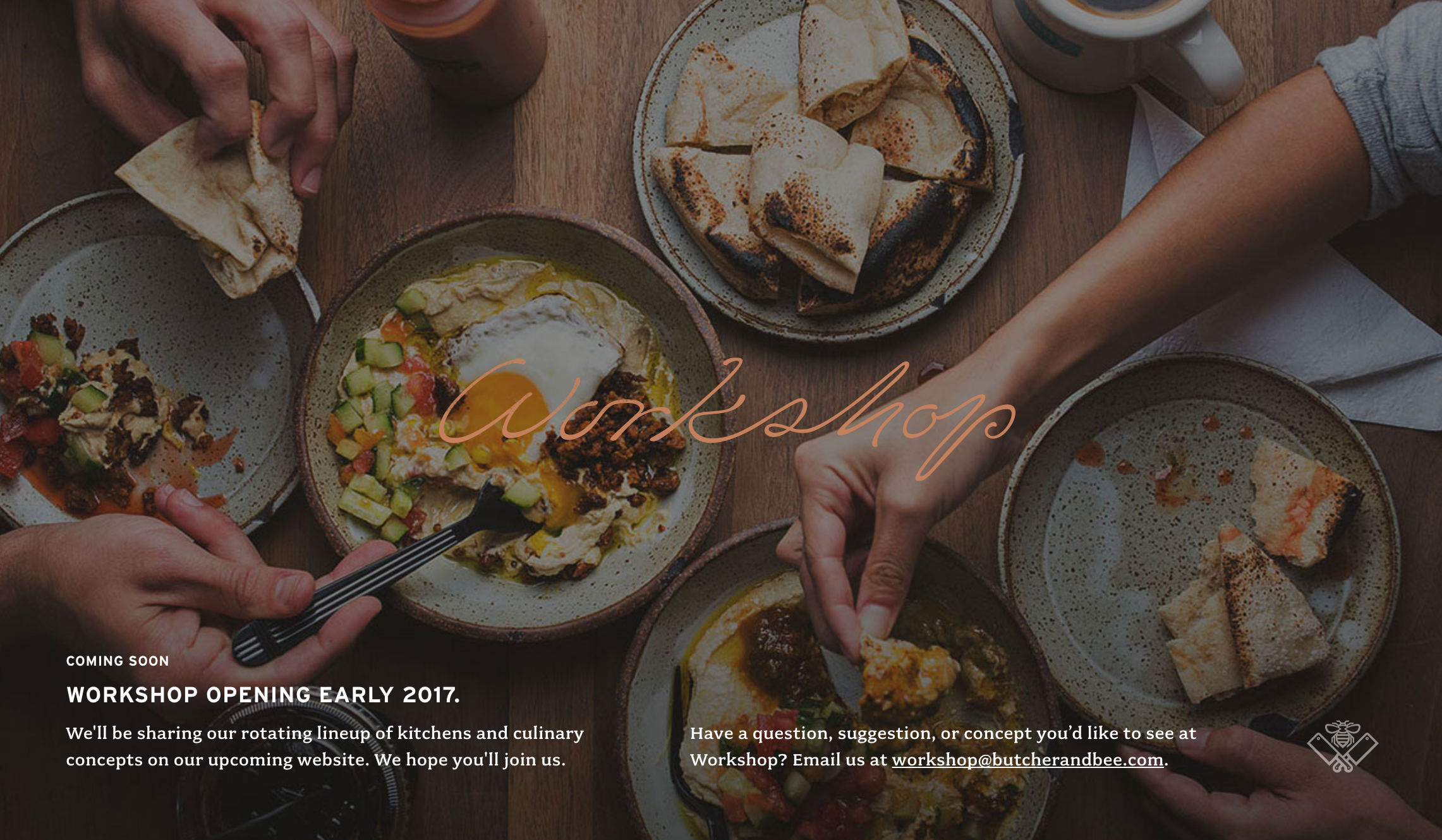 Opening at 1503 King Street in Charleston, SC, at the Pacific Box & Crate site this March, this "fancy food court"—elevating the idea of a shared kitchen and dining space with multiple chef-driven restaurant concepts—is the first of its kind on the culinary scene in Charleston and offers a rotating roster of five food vendors with tenancies varying from 1 to 12 months. Butcher & Bee curates the space and tenants, presenting out-of-town chefs a short-term home in Charleston, culinary up-and-comers a brick-and-mortar option, and veteran chefs a venue in which to experiment with new concepts.
The initial lineup of tenants includes:
"Tex and Mex" concept from Pitmaster John Lewis, featuring barbecue sandwiches and plates inspired by his popular Tex Mex

Tuesday

nights at the acclaimed Lewis Barbecue
Pink Bellies from Zagat 30 Under 30 Chef/Owner Thai Phi, building on the popularity of his Vietnamese food truck that currently roves the streets of Charleston
Slice Co., serving wood-fired pizza by the slice and pie from New York City transplant Todd Lucey, formerly of Best Pizza in Brooklyn
JD Loves Cheese, a grilled cheese, soup, and salad collaboration between Butcher & Bee Executive Pastry Chef Cynthia Wong and her husband, John David Harmon, a wine professional and self-professed caseophile
A progressive, vegetable-forward Korean concept by Ory—who will also operate the permanent brick-and-mortar location of Bad Wolf Coffee, offering his much-loved pastries with acclaimed roaster Four Barrel Coffee by day and light dinner fare, snacks, and wine by night.
"At Workshop, chefs, food truck operators, and restaurateurs have the opportunity to open a restaurant in a few days with a few thousand dollars," Shemtov says. "We wanted to keep the space flexible, adaptable, and accommodating to both the local culinary community and our peers from other cities who would like to test out their ideas and concepts in Charleston for creative development or potential expansion, even if they're long on passion but short on cash."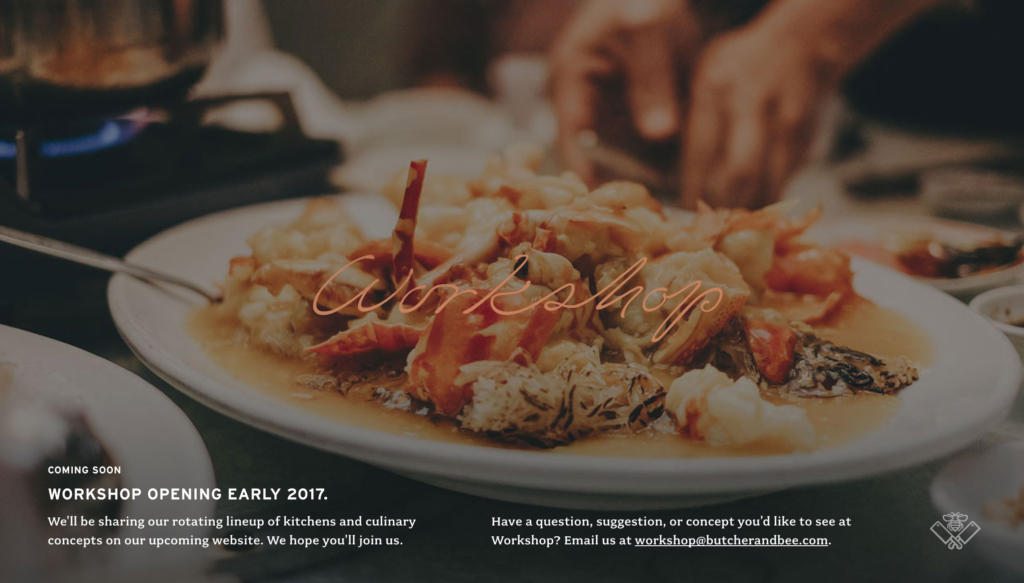 Concept
With its rotating line-up of tenants in five food stalls and a fully equipped prep kitchen, Workshop offers interested chefs and restauranteurs an incubator space in which to try something new or trial a current popup or food truck in a physical space. From street food to delis, pizza to burgers, and beyond, Workshop invites in tenants with diverse offerings and meal periods. Butcher & Bee—which operates in Charleston and Nashville, as well as oversees sister concept The Daily in Charleston—manages the experience, investing in the success of each tenant's business.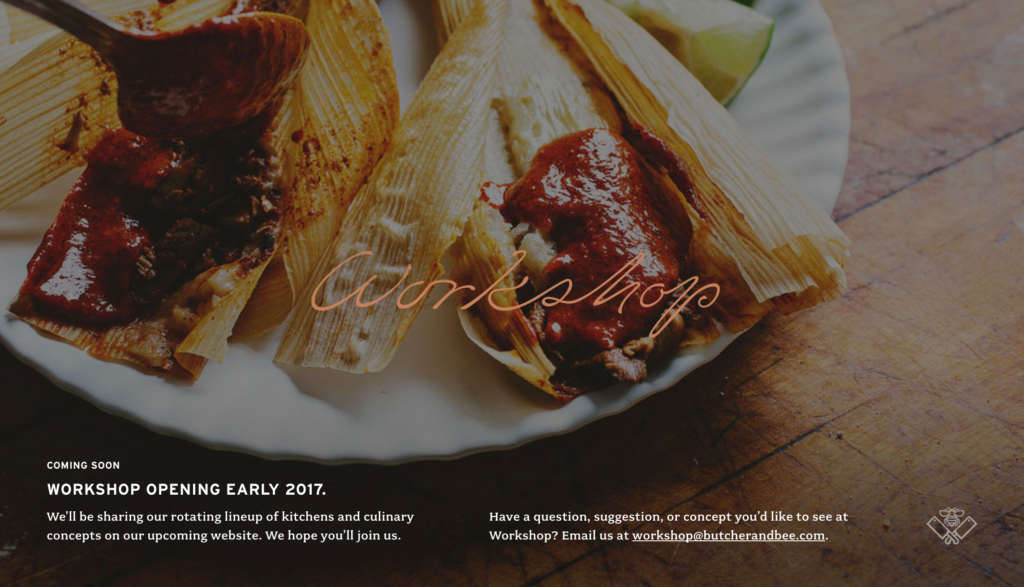 Design
Inside Workshop, there is a separate stall for each tenant, as well as a shared 3,000-square-foot, fully equipped kitchen. The stalls range in size, 300-800 square feet, the largest of which has its own hood. Indoor and outdoor seating can accommodate upward of 300 people, along with ample space for parking. The dedicated, fully equipped prep kitchen also allows for a variety of events, pop-ups, and festivals at Workshop. With the explosion of growth on Charleston's Upper Peninsula and key anchor tenants signed on for adjacent buildings, Workshop is poised to be a gastronomic hub in Charleston. Interested Workshop tenants can contact workshop@butcherandbee.com.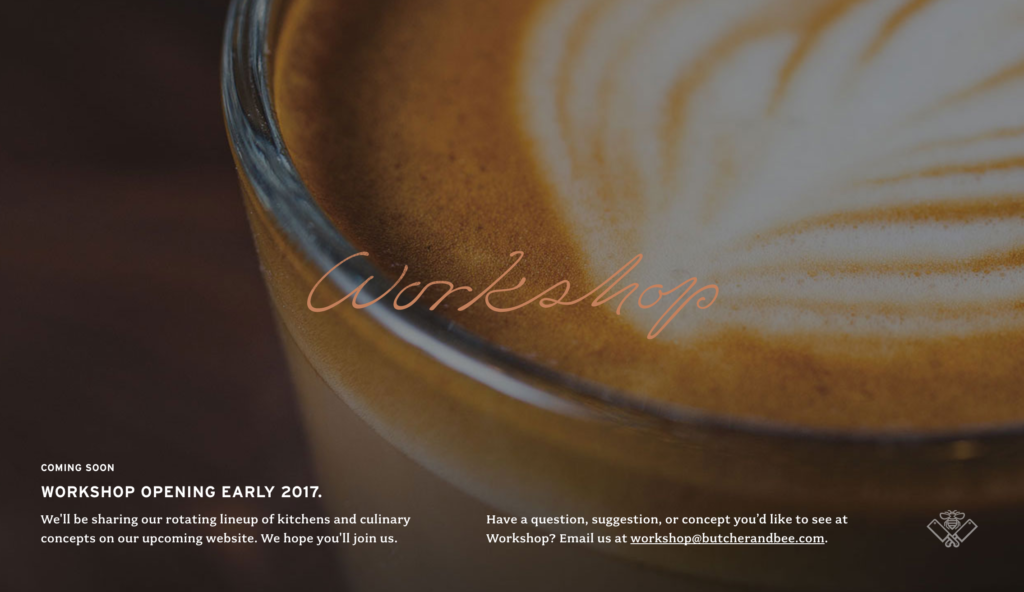 Pacific Box & Crate
Charleston-based architecture studio The Middleton Group designed Pacific Box & Crate's two new freestanding 20,000-square-foot buildings, one of which encompasses Workshop's 10,000-square-foot space as well as the adjacent Bad Wolf Coffee, above which is the Reverb Yoga studio from Ashley Bell. Workshop is already in good company at Pacific Box & Crate: The other Middleton Group-designed building is home to cybersecurity agency PhishLabs, and an 80,000-square-foot warehouse renovated by local architecture firm LS3P includes real estate software developers BoomTown, Edmund's Oast Brewing Company, and cloud-based communications platform CrowdReach. The Raven Cliff Company has overseen the buildout of Pacific Box & Crate, the initial phase of which encompasses 130,000 square feet across nearly 10 acres of land.