How's that for a headline? I mean, to be fair, I sort of stalked him through a crowd and enlisted the help of Charleston Foodie Babe to corner him into taking a pic, but still…a photo's a photo.
Last week, I had the pleasure of being invited to a media open house for the new restaurant 1Kept in the Renaissance Hotel (replacing Barony Tavern, RIP). I had a plus one and invited my friend and fellow food blogger, Elise from Cookin' With Booze. She's also a fellow CofC grad, and a Yelp Elite and… (come to think of it, she might be trying to bodysnatch me…)
The space is totally revamped from when it was Barony Tavern, instead of a campy hunting lodge, it now feels a lot more upscale without losing the rustic charm that I loved.
Andrew Zimmern is the Renaissance Hotels' "Global Navigator" which as I understand it is basically a fancy word for "spokesman." He was in town to help kick off the restaurant's debut, and spent the day hanging out with awesome Charleston people like The Cocktail Bandits, Mike Lata, and Elise Testone. Hardly anyone seemed that impressed that he was there, but Elise and I definitely got a little starstruck. In fact, I think I still have the nail marks in my arm from where she grabbed me and whisper-shrieked "he's here!" when he walked in.
The drinks available were your choice of a Moscow Mule or a Negroni, and it was Negroni week so obviously I had to try that (although you know I tried both cocktails and even let the Cocktail Bandits slip me a shot of tequila, because that's how I roll).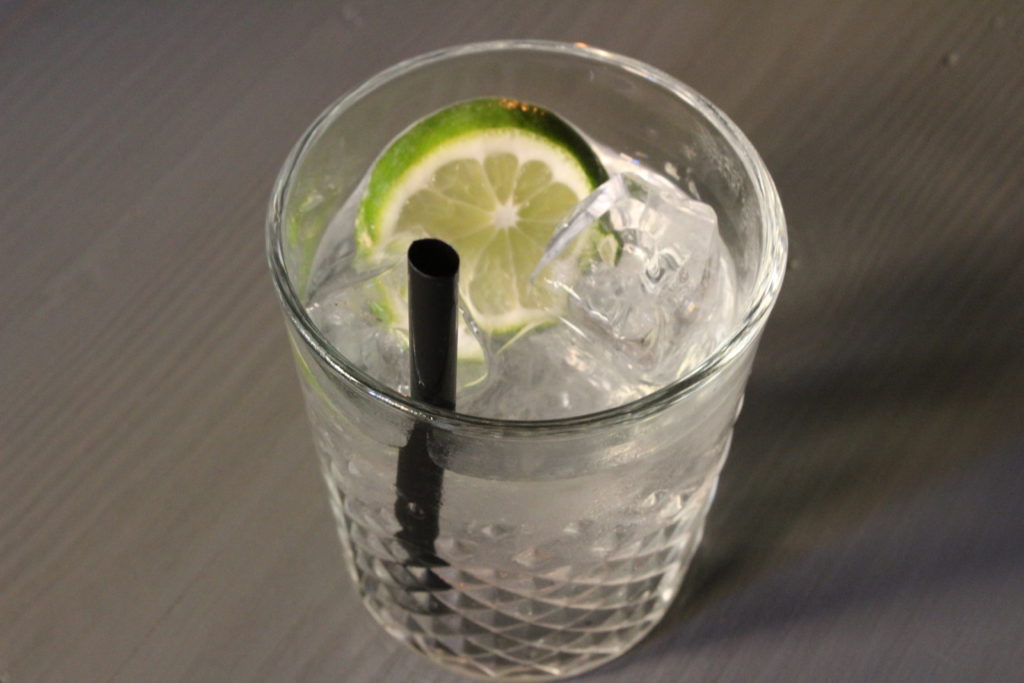 The food was not as prevalent, and honestly as far as passed hors d'oeuvres go, not that impressive. But I also don't think it was indicative of their actual menu.
Watermelon gazpacho with crab: best bite of the night-refreshing, sweet, a lot of crab

Pimento cheese toast: tomato jam on top had a nice sweetness that complemented the sharpness of the cheese

Skewer with pork and fruit: (I did not try this, but according to Elise) "the fruit was soaked in something and tasted artificial"

Steak with chimichurri: chimichurri had nice flavor, steak was really chewy and too big of a piece for a 1 bite appetizer. The potato offered little-to-no flavor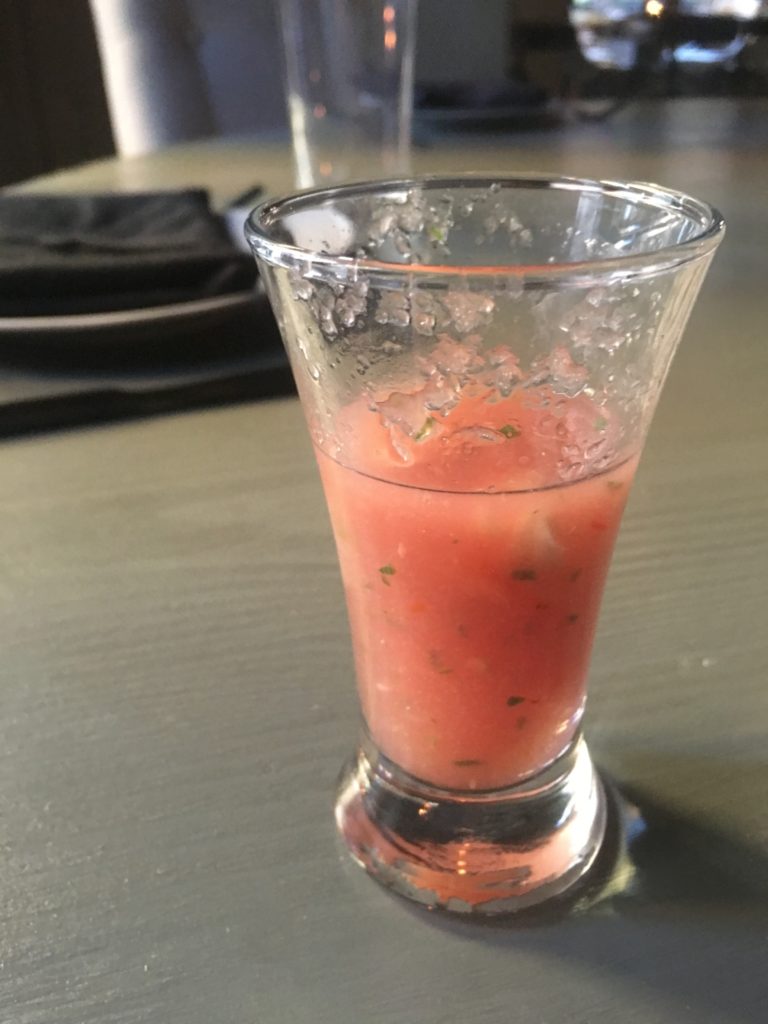 In addition to listening to Andrew introduce the new space, we also were treated to a mini-concert with Elise Testone, which was a very special treat.
Can't wait to try out the actual food soon! Also, be sure to follow Elise on Instagram: @CookinWithBooze