Construction is underway for Félix, a new Parisian inspired cocktail bar serving small plates, coming to upper King Street this summer.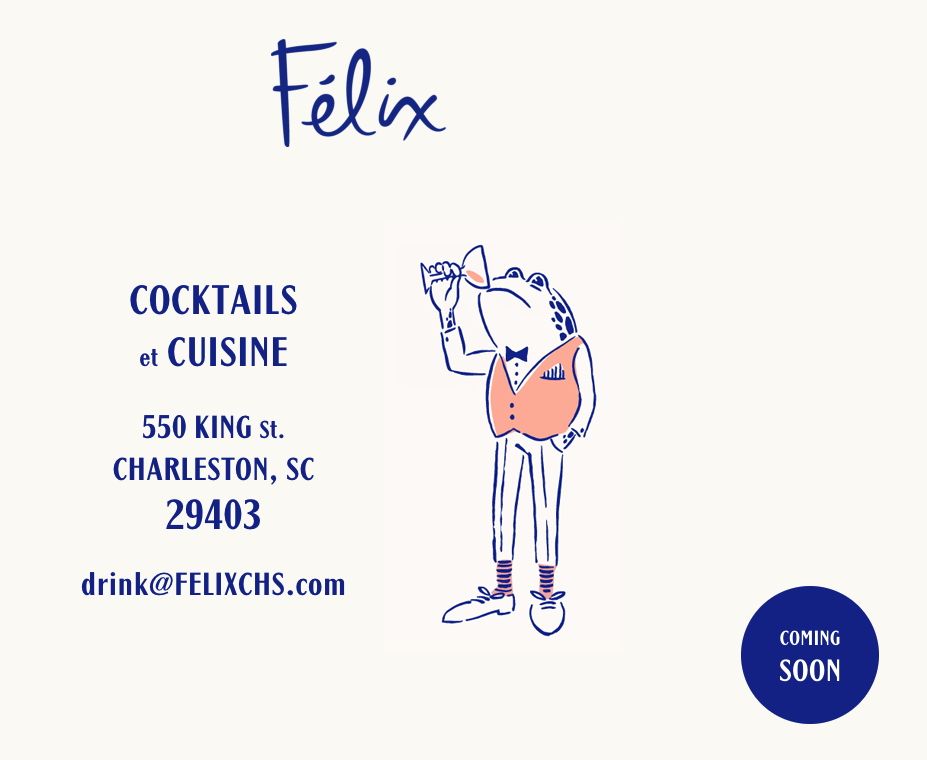 Longtime restaurateur Félix Landrum has a profound passion for hospitality:



"I believe dining and drinking are experiences that should be cherished and enjoyed," he said. "My family and I look forward to the opportunity to be part of the Charleston community."
Félix is working in collaboration with Nathan Thurston of Thurston Southern. For a peek at what's to come at 550 King Street, visit www.felixchs.com.