Everyone's favorite excuse to drink margaritas and eat guacamole is finally here! We've got the scoop on where to go this May 5th.
[This list will be updated as more events are added. Last update 5/3, 2:45 pm]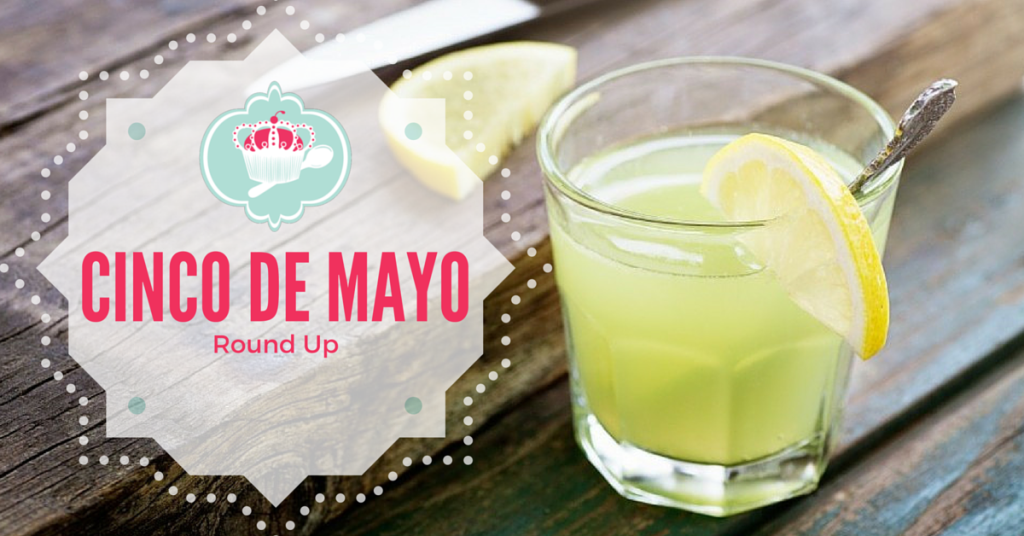 Downtown Charleston
May 5, 5 – 7 pm
Join 492 on the patio Friday, May 5 during $4.92 Happy Hour from 5-7pm for a FREE tasting of HORNITOS' Plata, Reposado, Añejo, and Black Barrel Tequilas. Plus, enjoy Ian Miller's specialty cocktail creations—including the one below made with Hornitos Plata Tequila, cucumber juice, habanera, agave, lime, and butterfly pea flower salt.
Executive Chef Josh Keeler will also be serving up two special dishes as well:
Lamb Posole with Geechie Boy Corn, Aji Amarillo Chile, and Heirloom Tomato
Ceviche with Nasturtium, Coconut, Green Garlic, and Lime
May 5, 11 am – 2 am
What better way to start your weekend off than with some delicious Mexican food & bevvies?
Celebrate Cinco de Mayo in style as we offer up specials all day long including:
$2 Tecates
$5 Margaritas
$5 Orders of Loaded Nachos
May 5, 11 am – 11 pm
Take that Taco Tuesday!
Cinco de Mayo at Bay Street Biergarten will be as unforgettable as our other infamous fiestas.
Come for the party and stay for the all day food and drink specials including Pacifico and Modelo on tap, $5 Milagro Margaritas, and delicious Mexican inspired specials like nachos and tacos with our own twist.
Salud or Prost Yall!
May 5, 11 am – 2 am
Grab your margarita loving friends and join us for Cinco de Mayo for all day drink specials.
And at 10pm the awesome Dan's Tramp stamp and the Money bags will be keeping the party going until 1am.
May 5, 9 pm – midnight
Celebrate Cinco De Mayo at the Cocktail Club! We will have housemade salsa, drink specials (tepache, palomas, margaritas, etc.) and more!
May 5, 11 am – 2 am
Its time to party the day away celebrating yet another holiday in the Smokehouse style…just like you like it! $3 house tequila shots, $4 house margaritas, $4 Corona and Corona lights, $3 Bud Light drafts and Fat Tire cans, Crazy Yumz Cinco De Mayo food menu, XTRA FUN Happy Hour 4 til 7 pm! Both Bars open and friendliest staff in town! See ya there!
May 5, 8 – 10 pm
Come join us for a special Cinco De Mayo performance from Delia Chariker, a talented local musician. Will be a night of great beer, great wine, and great Latin Music!
May 5, 7 am – 2 am
Join us for Glazed de Mayo – an entire day of deliciously decadent delights inspired from Mexican favorites. From 7am Friday until 2am Saturday (or until supplies last), you'll be able to enjoy:
Coconut Lime Doughnuts(vegan/gluten free)
Sour Cherry Margarita Boozy Doughnut s
Pineapple Jalapeño Doughnuts
Mexican Chocolate Doughnuts
Horchata beverages
Flan
and of course, Breakfast Tacos!
May 5, 11 am – 10 pm
Juan Luis, John Lewis's new Tex Mex outpost in Workshop, hosts its grand opening on Cincode Mayo, offering $0.99 margaritas all day long!
May 6 + 7
Le Farfalle hosts "Mike's Menudo Brunch," featuring a special Tex-Mex menu inspired by Chef Michael Toscano's family recipe book. Dishes include breakfast tacos, huevos rancheros, sizzling fajitas, and of course brunch cocktails. Reservations are available on Resy. (menu attached)
May 5, 3 – 9 pm
Celebrate Cinco de Mayo!
Party starts at 3pm w/ DJ 'Just Say Joel'. Live music by Emerald Empire Band featuring Mike Quinn at 5pm & Whiskey Diablo at 7pm.
Special Guests in the lot La Morra Pizzeria serving pies, and Chef Alex Lira. Red Rose Vintage is setting up shop too!
Original Margaritas & local beers on tap!
May 5, 3 pm – 7:30 pm
Celebrate Cinco de Mayo with a fiesta fundraiser at the Royal American! Kevin Wadley, Kdog Production, and the Royal American are hosting a Cinco de Mayo Royale happy hour party from 3-7:30 p.m. on Friday, May 5th. Get down to live music from local band Brianna Y Sus Guardianes Del Norte while enjoying "baller tacos with a Rebel attitude" from Rebel Taqueria food truck.
From tacos and tequila to sombreros and serapes, Cinco de Mayo Royale is nacho average fiesta—it's more! Admission is only $5 and all proceeds from the event benefit the Charleston Parks Conservancy, a nonprofit organization dedicated to inspiring the people of Charleston to connect with their parks and together create stunning public places and a strong community. Taco 'bout a party with a purpose! So skip your siesta and come fiesta at Cinco de Mayo Royale.
Special thanks to the event sponsors: BL Harbert International, LLC, The Cassina Group, LLC, and Reavis-Comer Development. Additionally, many thanks to the event hosts: Kevin Wadley, Kdog Production, and the Royal American.
May 5, 11 am – 11 pm
It's almost time for our favorite fiesta of the year – Cinco de Mayo!
Grab your amigos, put on your party pantalones, and head to Taco Boy for the party!
James Island
May 5, 5 pm – until
Cinco De Mayo party at Taproom with Eddie Saulisbury on guitar! Food and drink specials all day with live music starting at 7pm!
$3.50 Corona and Dos Equis
$4 house margaritas
$5 Jose Cuervo margaritas
$6 Espolon margaritas
$8 Patron margaritas
$12 Grand margaritas
$15 Margarita crafts
$15 Margarita flights
$3 beef or chicken tacos
$6 beef or chicken tatchos
$5 tots and spicy beer cheese
Mount Pleasant
May 5, 5 – 7 pm
In honor of Cinco de Mayo, we are hosting a special Taco Happy Hour at The Granary this Friday, May 5!
Join us from 5 to 7 p.m. for tacos from executive chef Brannon Florie and margaritas from bar manager Roderick Weaver and team. Taco options include:
Shrimp – tempura shrimp, Kimchi aioli, daikon, cucumber salad
Pork – crispy pork, sweet onions, cilantro, radish, corn tortilla
Chicken – guajillo chili braised, crispy potato, green goddess, cilantro
Fish- pineapple salsa, chipotle sour cream
We hope to see you there!
May 5, 11 am – midnight
Ole! We're hosting amazing Cinco de Mayo Fiestas at all three locations on Friday, May 5 from open til close! Enjoy $3 Tacos, $3 Margaritas & $3 Landshark Drafts. Hasta luego!
May 5,  5 pm – until
Surfboard raffle and drink specials, live music from Return of the Mac, and Mission Critical.
Summerville
May 5, 11 am – midnight
Ole! We're hosting amazing Cinco de Mayo Fiestas at all three locations on Friday, May 5 from open til close! Enjoy $3 Tacos, $3 Margaritas & $3 Landshark Drafts. Hasta luego!
West Ashley
May 5, 11 am – midnight
Our 5th Annual CincoPalooza 2017 will be on a Friday this year. Saturday we will have our Milagro bartender competition for a chance to win $100-200 cash!!!!
Tons of Music, Giveaways & much much more!!!
May 5, 5 pm – 9 pm
Cinco de Mayo falls on a Friday this year – all the more reason to get together and celebrate! We're celebrating with $3 drafts of LO-Fi BrewingMexican Lager from 5pm to close and our buddies from Rolled Quesadillas will be out front slinging #dillas and nachos from 5-9pm! It doesn't get better than tasty grub and awesome #local craft beer for $3 a pint! Live music from Eric Vaughn 7-10pm! See y'all then!
May 5 11 am – 11 pm
We're having a Cinco de Mayo fiesta this Friday 5/5 at Frothy 2.0!
Zombie Bob's Pizza will be serving a limited edition pizza AND we'll be pouring Andale-ritas until we run out.
May 5,  4 – 11 pm
2 outside bars, Mex 1 taco tent, capoeira dancers & fire hoopers, live music from Batida 55, The Dubplates "Box Full of Steel" record release
$5 suggested donation to Surfrider Charleston Foundation
May 5, 4pm – close
Join at Ms. Rose's in West Ashley for live music by Fanaticus on the patio during happy hour (5-7 pm).
Shots of Espolón Blanco Tequila, which are always $4 during happy hour, will be $4 all night.
We will also be serving all of the margaritas below for $6 from 4 pm until close.
Jalapeño-Pineapple Margarita: Tequila, jalapeño-pineapple pickle juice, orange, lime, sour mix, orange liqueur, salt rim.
Cranberry Margarita: Tequila, lime juice, cranberry juice, rosemary simple syrup, and grenadine.
White Oak Barrel Margarita, made with Beyond Barrels Bottle Aging Staves. Info: https://www.beyondbarrels.com/
Lavender Margarita.
May 5, 11 am – midnight
Ole! We're hosting amazing Cinco de Mayo Fiestas at all three locations on Friday, May 5 from open til close! Enjoy $3 Tacos, $3 Margaritas & $3 Landshark Drafts. Hasta luego!