It's official: King Street has a new oyster bar! The Darling, the long-anticipated oyster bar that took over the spot where Union Provisions used to be, will officially open their doors at4pm today (Thursday 2/25).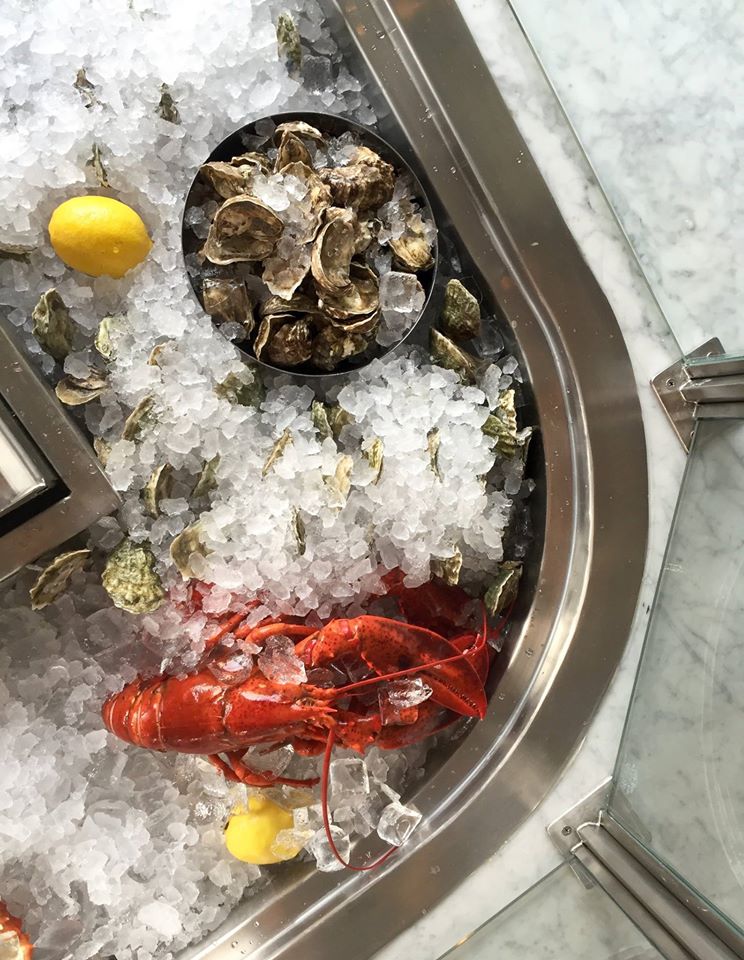 Guests will be seated on a first come, first served basis, and kitchen hours are Sunday through Thursday, 4:00 p.m. – 10 p.m; Friday through Saturday, 4 p.m. – 2 a.m. (kitchen will serve until 11:00 pm).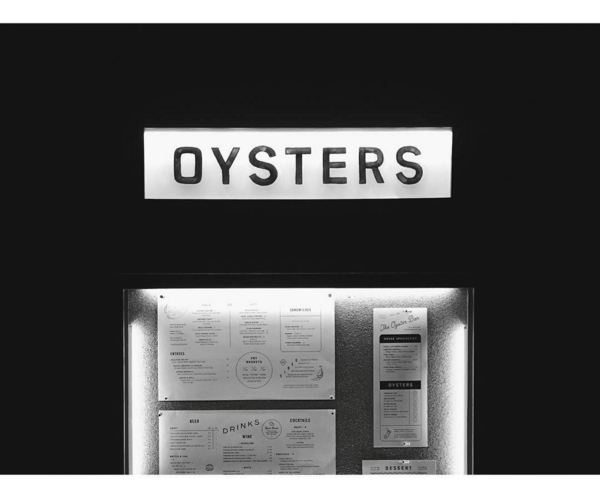 The Darling aims to be more of a neighborhood spot (which means you won't have to sell your firstborn to get some oysters, unlike another King St. raw bar I can think of *coughtheordinarycough*). Here's a preview of the menu: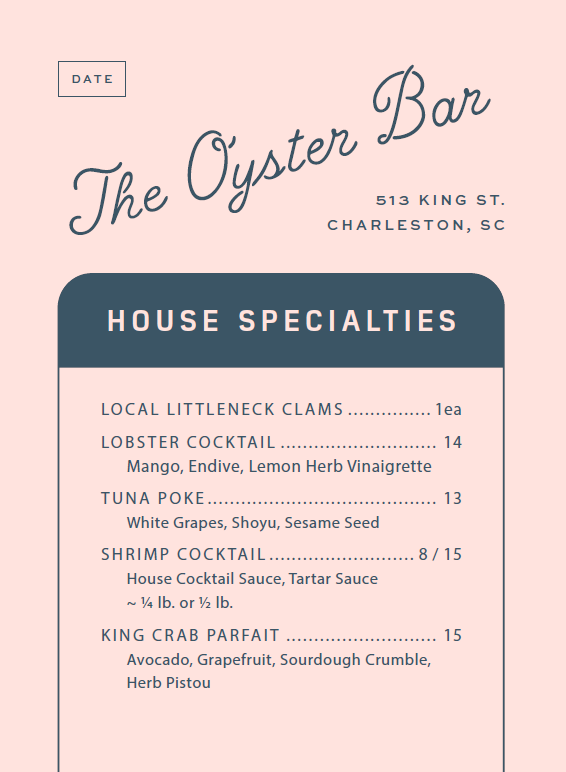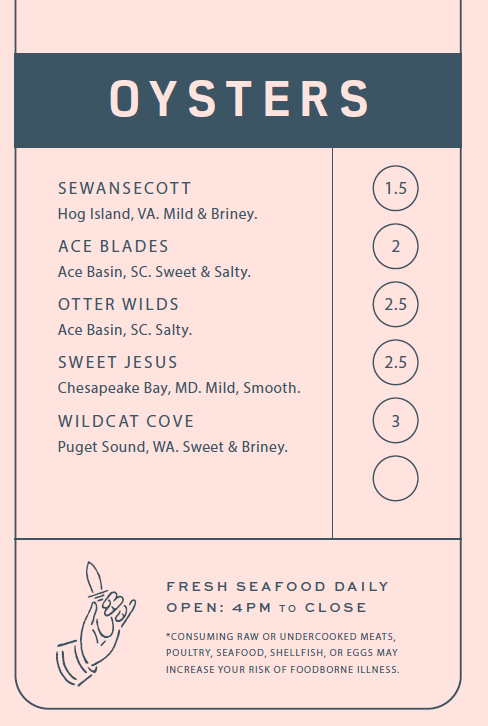 We'll see if they can live up to my (and everyone else's) expectations!