The 2nd Annual Charleston Food Film Festival is returning April 24-26 for 3 days of BBQ, movies, and celebration!
I've been lucky enough to receive free tickets to this event and I'm so excited for it. Because I love you all, I'm going to help you to attend as well! Get 10% off your ticket price when you enter the promo code "QUEENS10″ at checkout! Plus, you can feel good knowing that your ticket to the festival benefits Growfood Carolina, The Good Food Project, and the Food Bank of NYC. The only thing better than having fun is having fun for a good cause!
So basically, we're going to watch a bunch of short films about food and then you get to try the foods featured in the films. I'm personally looking forward to Best Fish Tacos in Ensenada and Biting Into The Ramen Burger, which both sound delicious, but How To Make A Turtle Burger intrigues me, as well. Click to the Charleston Food Film Festival for a full list of the films to be featured.
Since it is a 3-day event, here's a breakdown of each event from the Food Film Festival website. I'm going to all three, and I am SO PUMPED.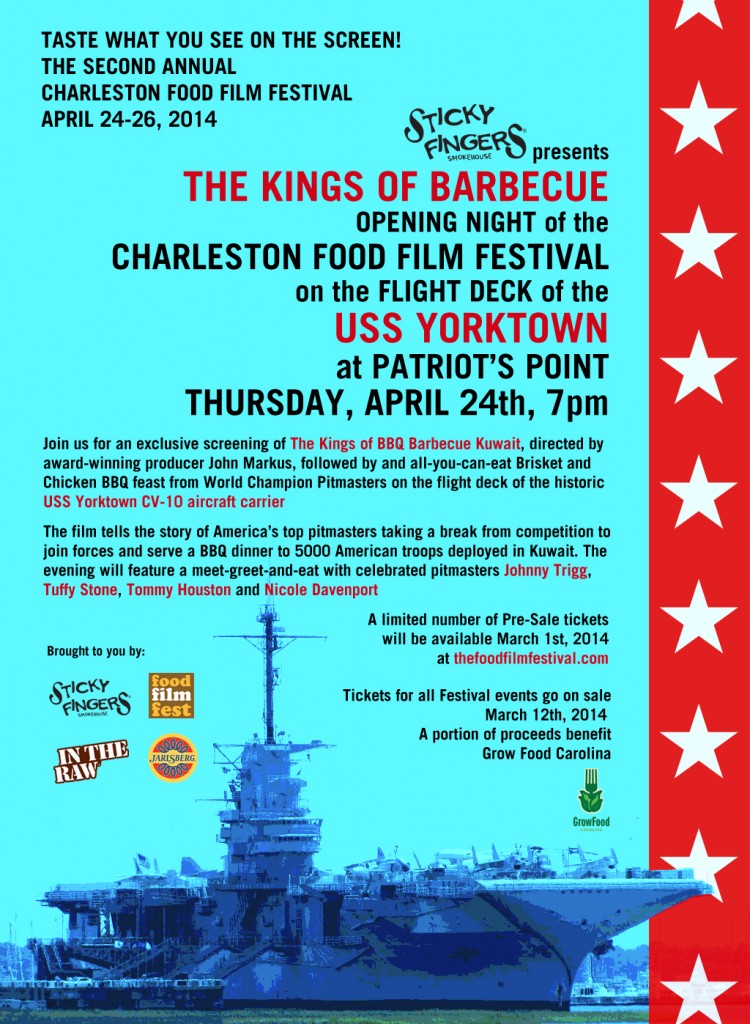 Thursday 4/24/14: The Kings of Barbecue presented by Sticky Fingers Smokehouse
Location: The flight deck of the USS Yorktown, Patriot's Point
Details: The Official Kick-off of the 2014 Food Film Festival season, The Kings of Barbecue features an exclusive screening of The Kings of BBQ Barbecue Kuwait, by Emmy-Award winner John Markus, which follows world champion competitive pitmasters as they join forces to cook a BBQ feast for 5,000 troop in Kuwait. That's followed by an all-you-can-eat smoked brisket and chicken dinner cooked by world champion pitmasters Nicole Davenport, Jamie Geer, Tommy Houston, John Markus, Paul Schatte, Tuffy Stone, and Johnny Trigg.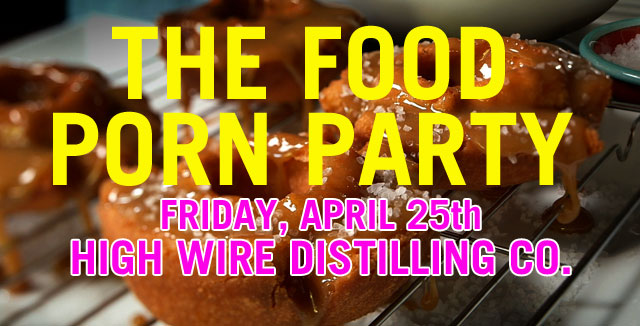 Friday 4/25/14: The Food Porn Party
Location: High Wire Distilling Co.
Details: Celebrating the art of beautiful, close-up images of food set to music, The Food Porn Party showcases unique food films and dishes from local and national chefs and purveyors…from West Coast doughnuts and Baja fish tacos, to fondue and the Turtle Burger (it's not what you think!).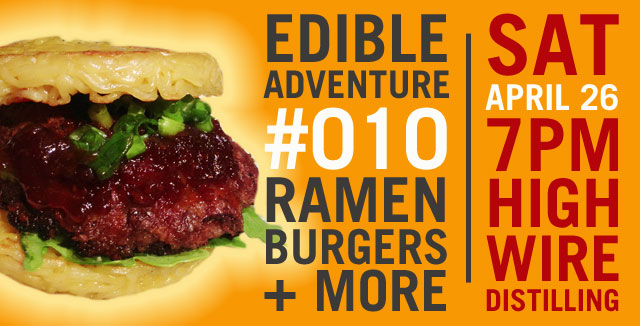 Saturday 4/26/14: Edible Adventure #010: Ramen Burgers + More
Location: High Wire Distilling Co.
Details: For the 10th installment of its Edible Adventure series, the Festival brings Ramen Burger creator Keizo Shimamoto to Charleston for one night only to serve his famous dish following the southeastern premiere of Director Mike Fox's Biting Into the Ramen Burger. Many more exotic flavors will be featured, from Chef Karl Palma's Takoyaki Balls to Momofuku Milk Bar's Compost Cookie and much more.
So go get your tickets (don't forget to enter QUEENS10 at checkout to save 10%) and I'll save you a seat!