Whether you're lucky in love or single and ready to mingle, here are all the great parties, dinners, and events happening now thru Valentine's Day!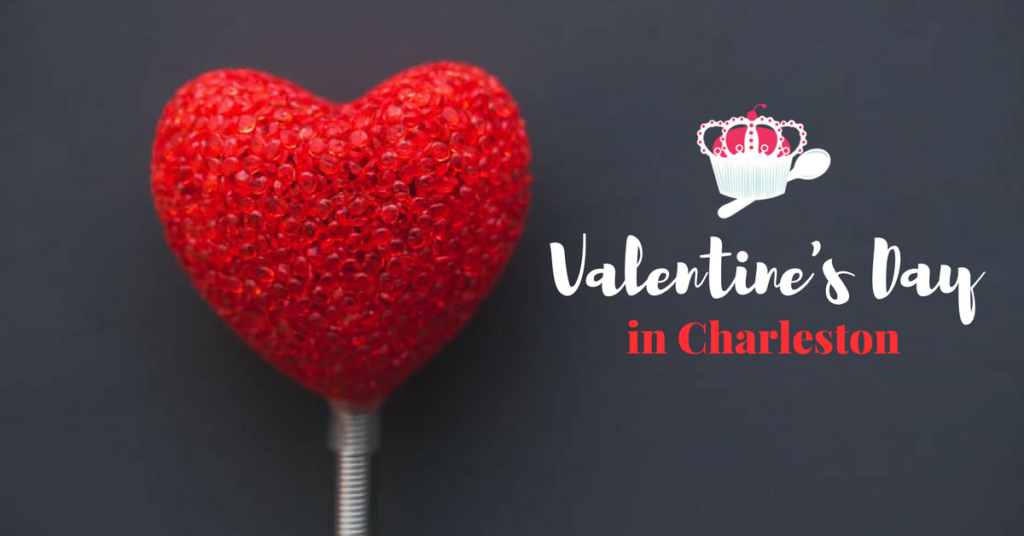 [Updated 2/7/17, 8:30 am]
5 Church
5Church will be serving a special Valentine's Day prix-fixe menu as well as an la carte option beginning Friday, February 10 – Wednesday, February 15 from 4 p.m. until 11 p.m.  With options for three courses at $70 per person, 5Church's beautiful interiors make it the perfect place for a romantic dinner out to celebrate the holiday with someone special.  Hand-selected wines by the bottle and half-bottle are available for purchase as well. Full menu can be found here.
We are hosting a Bitterness Bash that would make Taylor Swift and Carrie Underwood proud. DJ Natty Heavy will be dropping beats that will make you wanna dig your key into the side of his pretty little souped-up four-wheel drive.
Did they tell you they needed space? And then call you up again last night? Tell you that they missed you and they've changed? They won't. But you know what will? Our prices on drinks – $4 Burning Love Shots (Jack Fire), $4 Black Heart Shots Jagermeister), $15 Shotskis (Jack Fire & Jager) and $6 Jager Bombs.
Chef Amalia Scatena has a beautiful prix fixe menu for $75 per person. Dishes include lobster salad, broiled oysters, crab cakes, and lavender panna cotta. Reservations and the full menu are here.
In honor of Valentine's Day, The Cocktail Club will host a cocktail class devoted to cocktail recipes for two. Starting at noon, participants will learn how to create cocktails led by bar manager Ryan Welliver. Patrons will enjoy a step-by-step lesson through the making of three unique recipes that can be easily recreated at home.
Small bites will be provided.
Tickets are $25 per person plus tax and can be purchased at the link above. Space is limited to 20 seats.
John Lewis is spicing things up this Valentine's Day with a sizzlin' fajita platter, perfect for sharing. This "Tex Mex for 2" special is available all evening starting at 5 p.m. and includes beef fajitas with peppers, housemade toriillas, and all the fixings.
Join us for our Valentine's gourmet chocolate and craft beer pairing. We have teamed up with Christophe Artisan Chocolatier – Patissier again to create a fun and tasty night out. You will get six samples of the most decadent chocolates and delicious beers that have been paired to bring out the most flavors in both.
We are hosting our event TWO nights on the week of Valentine's. This event is perfect for a date night, a group of friends, or individuals.
We want to keep this event intimate so there are a limited number of tickets available for each night.
Dates include: February 13th & February 14th.
Time: 6:30-8:30pm
Ticket Price: $22
Stop in the taproom or call to purchase tickets at (843) 501-7570
Get your tickets here: https://goo.gl/1te6pB
Are you single, competitive and love winning great adventure-based prizes? Well, don't let being single ruin the opportunity of having a blast on Valentine's Day. On Purpose Adventures has partnered with Mac's Place in downtown Charleston for our Valentine's Day Nuts & Bolts Singles Party. Come mix, mingle and compete for great prizes while enjoying the music of the talented Gracious Day band
Upon arrival, each person is allowed to choose a nut (ladies) or bolt (men) from a bin. Once you have your hardware, the goal is to find the person(s) that matches up with the hardware you have. If/When you find your 'mate', you are eligible for a free drink. There are also upgrade stations where you will have one minute to solve problems or complete activities (together) to receive an upgraded drink special. You can return to the hardware bins and try again and again throughout the event. And of course – not all hardware will have a match, so you can also swap yours at anytime.
Each time you match or win at the upgrade stations, you will receive a raffle ticket. All tickets will be put into our drawing for raffles throughout the evening and Grand Prize drawings at the end of the event. Prizes include adventure-based dates and other items from On Purpose Adventure, Nature Adventures, Charleston Zipline Adventures and MORE!
Tickets are $20 up until February 13th at 8pm. After that, tickets will be available at the door for $25.
At the speakeasy hot spot, Chef Greg Garrison has a prix fixe dinner menu with dishes like Shrimp & Grits, Grass-Fed Angus Burger, and an Ambrose Farm Pork Chop. This three-course menu with a champagne toast is $45/person and reservations can be made here.
For an over the top celebration, Chef Vinson Petrillo pulls out all the spots with a 6-course meal including Aerated Foie Gras, Poached Cod,  Beef Wellington, and a Chocolate Caramel Tart with each course paired with a carefully selected beverage. The prix fixe menu with wine pairings is $160/person.