Being a food writer comes with a lot of fun perks, not the least of which is the fact that a lot of companies send us fun food products to try out with the hopes that we share some of our favorites with our readers! I've been getting a lot more of these products lately, so we wanted to share with you some of our favorites that would be perfect for Mother's Day, Father's Day, or just because!
1. Moscatino Sparkling Rose Wine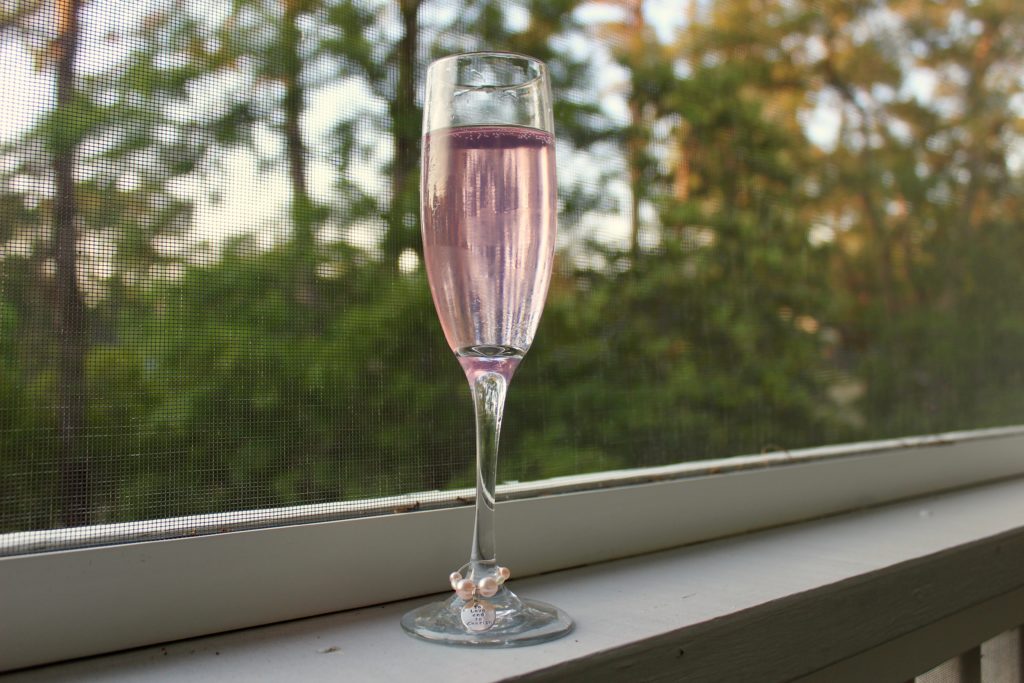 So I got a bottle of Moscatino just before TQuizzle's bachelorette party, which couldn't have been more perfect. I planned the bash, and everything I did was pink and sparkly, so a sparkling rosé was the cherry on top of everything. Moscatino advertises that the flavor has notes of "peach, jasmine, rose, grapefruit, and jam," and that's probably true. I am no wine expert, so I'll just say that it was slightly sweet with very little acidity and fun little bubbles on your tongue.
Where to buy: Wine.com
2. Diestel Turkey Ranch Breakfast Sausage
I'm going to start this by saying that compared to pork breakfast sausage, there really isn't any comparison. Pork is just better. But I've been trying to eat healthier, so I've been eating my way through a couple of different kinds of turkey sausage, and so far this one is my favorite. It has no artificial ingredients, growth stimulants, or gluten, which I know is important to a lot of people (I mostly only care if it tastes good, and it does). My only complaint is that it doesn't crumble the same way traditional breakfast sausage crumbles. I have to chop it up separately before I add it to my favorite breakfast hash (recipe coming soon!), which can be kind of annoying some days. But as far as turkey sausage goes, Diestel gets a thumbs up!
Where to buy: Diestel's Website, $11.95 for 1 pound.
So I was kind of skeptical that I would like "baked rice snacks," but Rise Buddy really surprised me! I tried a variety of flavors, and although I didn't love all of them, I did really love the Pizza flavor. In fact, I might be eating some as I type this (don't judge me). Rise Buddy talks about the importance of the fact that they're gluten free, they have 0 grams of trans fat, and feature hardly any added sugar. Since I'm trying to be a lot more mindful of what I eat, it's nice to have a snack I can throw in my bag and eat without having to feel guilty. Plus, they're really not anymore expensive than other junk food.
Where to buy: Amazon, $18 for a pack of 12
4. POW! Gluten-Free Pasta
As you know from my many previous posts, I'm something of a mac and cheese addict, so I jumped at the chance to try POW! Mac And Cheese. Healthy Mac & Cheese?! It was right up my alley! The pastas at POW! are made from other ingredients you're likely to find in your pantry in order to make them gluten free. Things like green lentils, black beans, red lentils, and quinoa. I tried the black bean elbows and the pre-packaged mac & cheese, which is supposed to be a healthier equivalent to Kraft's Blue Box mac for kids. It really does taste similar, although I would recommend going with the sharp cheddar versus the mild cheddar because it'll have a lot more flavor. The black bean pasta cooks wayyy faster than regular pasta, so I accidentally overcooked it (because I didn't read the directions), but flavorwise, it didn't really have an overwhelming flavor. Should be easy to swap it for your favorite pastas for a better alternative.
Where to buy: Earth Fare, Whole Foods, Amazon
5. Munk Pack Oatmeal Fruit Squeeze
Let me start by saying that Munk Pack has possibly the least appetizing sounding name. I think because it rhymes with "funk," and I don't want to eat anything funky. And "squeezable oatmeal" definitely qualifies as funky. It took me a minute to get used to the consistency, but the flavors are actually pretty good. I would recommend this to parents whose kids already love those squeezable fruit snacks.
Where to buy: Publix, Amazon, Whole Foods, Earth Fare
Note: This post features products that I received for free. All thoughts and opinions are my own, and I only review products that I like. I did not receive compensation for this review. This post also features some affiliate links.