Charleston is known for putting on a great party, and there's no better night to party than December 31st! Here are all the great options for your NYE event:
[editor's note: I'll be updating as I get more details leading up to New Year's Eve]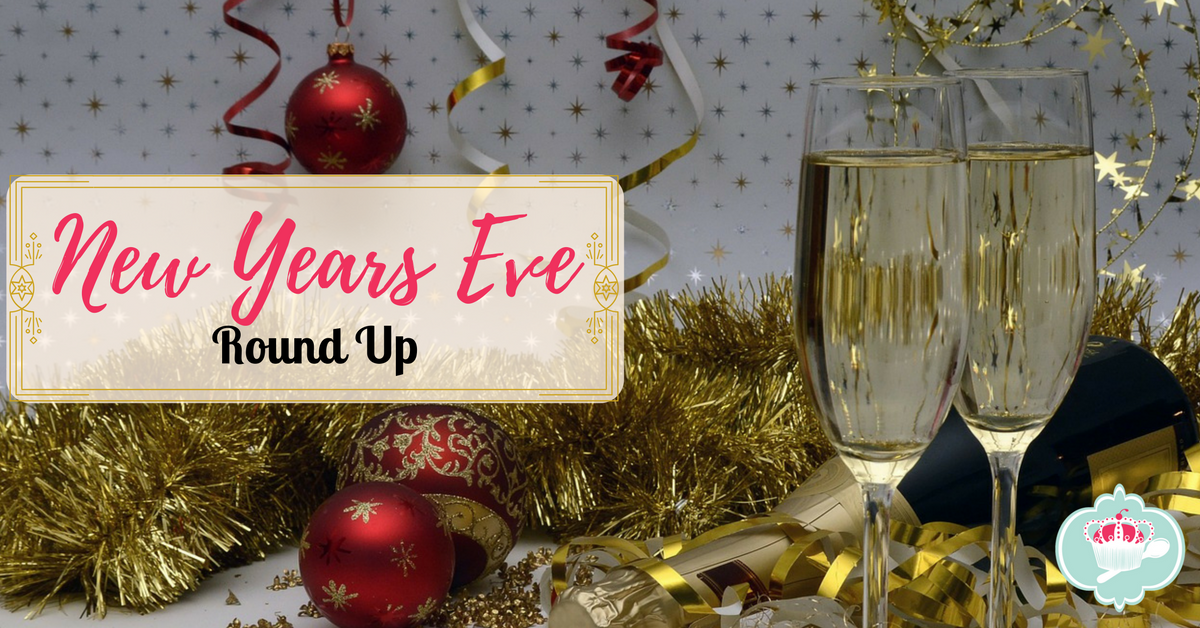 [Last Update 12/28/16 7:30 pm]
The Alley is rolling into 2017 with their annual all-inclusive New Year's Eve Party on Saturday, December 31st at 9pm.
The general admission ticket, which is only $85, includes everything you'll need to to ring in the new year, including drink tickets for house beer, wine and spirits, beats from DJ Phamtastik, light hors d'oeuvres, free bowling and arcade games, a photo booth and a champagne toast at midnight.
For guests looking to start the new year in style, 4 VIP lanes are available for groups up to six people. The VIP treatment, which costs $750, includes premium liquor from the private, back bar area, a personal server and a bottle of bubbly for a new year's toast.
The Alley will be open to the general public starting at 3pm for the Alabama vs. Washington CFB playoff game, and then, starting at 7pm, only ticket holders will be able to stay and enjoy the Clemson vs. Ohio State playoff game.
Please visit www.AlleyNYE.com for more information and to purchase tickets. The Alley is located at 131 Columbus Street, Charleston.
Bay Street Biergarten, one of America's best biergartens, seeks to defy the laws of time, space and gravity with their Cirque Du Soleil inspired New Year's Eve event, Zirkus Der Garten, on Saturday, December 31st 9pm – 1am.
Guests will escape into a biergarten of make-believe with surreal characters and watch as daring aerialists fly through the air while exhilarating music spun by DJ rDot brings the magical world to life.The all-inclusive general admission ticket, which includes haus liquor and wine, domestic biers and hors d'oeuvres, is only $100.
Guests may also purchase VIP tickets for only $25 more to enjoy a bourbon bar, heavy hors d'oeuvres, access to the craft bier wall, as well as a private bar featuring premium liquor and wine.The Garten welcomes all ticket holders to a pre-event, special Clemson Viewing party from 6:30 – 9pm, where attendees will enjoy an exclusive viewing of the bowl game on the big screens.
This event is 21 & over. Tickets available at BiergartenNYE.com.
Tavern & Table and Red's Ice House will say goodbye to 2016 and raise a glass to a New Year at their annual New Year's Eve Party on the Creek.
2 Locations • 3 Entertainment Acts • Cocktails • Beer & Wine • Champagne • Party Favors • Fireworks!
Live Music Lineup:
Red's Ice House
Not So Serious
Morning Fatty
Tavern & Table
Dance Party with DJ Scoobie!
Ticket Options
9pm
$90 all inclusive for Red's + Outside at T&T
$145 all of the above, plus premium bar & food options inside at Tavern & Table
Early Access at 6pm
$165 for EARLY ACCESS VIP Watch Party at T&T,

6pm

. Catch the Clemson vs. OSU game at

7pm

on the big screen on the docks, oysters, food and beverage.
Cash Only – purchase at Red's or Tavern & Table
Ring in NYE on Market Street!
$70: 5:00-5:45 pm
$80: 6:00-6:45 pm
$90: 7:00-7:45 pm
Delectable 3-course meal
Half a bottle of champagne for a party of 2 and a full bottle for a party of 4.
$30 upgrade for open bar from 10 pm – 2 am
Champagne Toast
Balloon Drop at midnight
Festive party favors
Live DJ
Countdown of the ball drop
$100 8pm – till
Everything that's included in the earlier options, but without the $30 upgrade to the open bar (it's included in this price).
To make reservations, please visit www.5ChurchCharleston.com or call 843.937.8666.
On Saturday, December 31, 2016, Crave Kitchen & Cocktails will ring in 2017 with an unforgettable New Year's Eve celebration. Guests are invited to enjoy a night full of great food and great times with a special dinner, designed by Executive Chef Landen Ganstrom.
Crave Kitchen & Cocktails will offer a New Year's Eve menu, food and drink specials as well as couples packages. The couples packages include a five course dinner and a shared entree course that must be selected upon at the time of reservation. To view the full New Year's Eve menus and for more information, visit CraveKitchenandCocktails.com/New-Years.
Guests that dine with Crave on New Year's Eve are also welcome to party the night away with evening festivities including a Campfire Oyster Roast on the patio at 11:30pm, music and dancing with DJ SaturDave beginning at 11:45pm, a champagne toast at midnight and more.
Crave Kitchen & Cocktails will also be open on Sunday, January 1, 2017 for a New Year's Day brunch from 10am – 4pm. Executive Chef Landen Ganstrom will be serving up all of your favorite brunch dishes including Shrimp & Grits, Eggs Benedict, Chicken & Waffles and more.
Reservations are strongly recommended for New Year's Eve and New Year's Day as they will fill up fast. To make your reservations, please visit CraveKitchenandCocktails.com/New-Years or call the restaurant at 843-884-1177.
Celebrate New Year's Eve in The Cedar Room on Saturday, December 31 from 9 p.m. to 1 a.m. Tickets include heavy hors d'oeuvres and an open bar provided by Mercantile and Mash. In addition, we will also be showing the Fiesta Bowl (Clemson vs Ohio State).
Musical performances by The Mighty Kicks and Wade Walker "DJ United." Midnight champagne toast to ring in 2017.
Attire: Black Tie
Tickets are $125 and are nonrefundable.
Doors open at 8:30 p.m.
*The Clemson / Ohio State game will be on for those who want to watch.
Offering a special December 30th and New Year's Eve dinner option featuring:
Bone-in 32oz ribeye with an optional foie gras and/or lobster upgrade.
Pumpkin tortellini with rabbit confit in parmesan brodo
Head bartender Jayce McConnell will offer some classic cocktails made with extremely high-end and rare ingredients.
Special champagnes offered like Étienne Calsac champagne at $22 a glass
"Oude Quetsche Tilquin a l'Ancienne" (a sour plum lambic, 6.4%ABV) offered by the glass at $12/5oz pour.
To make reservations, please visit www.edmundsoast.com.
Join us at Bar Mash on December 31st beginning at 9pm, as we Ring in the New Year "Westworld" style, sponsored by Macallan Scotch whisky.
Saunter into Mash, donned in your best Western attire, as a "guest" in our world.
Tickets are only $10 in advance or $15 at the door, and will include a complimentary glass of Macallan punch, a ticket for a shot off of our custom Ice Luge, and a Macallan scotch toast at midnight! Snacks and full bar will be available for purchase throughout the evening, as well as some fantastic Macallan drink specials.
Prizes will also be awarded for best costumes!
Hope to see you there!
Ring in the New Year at The Cocktail Club! The event is open to the public and includes live music, a "dress to impress" dress code, $10 cover after 10 p.m. and more!
Saturday, December 31
8 p.m. to 1 a.m.
The good, the bad, the ugly….say Goodbye to 2016 and come Rock in the New Year with Action City Blackout and Hearts on Fire at Burns Alley, King Street, Downtown.
9PM
$10 and 21+
PBR swag and PRB Toast at Midnight.
Come on, let's spend the night together!
Check out Hearts on Fire
Ring in the New Year at O-Ku beginning at 9 p.m. with a DJ and midnight champagne toast! This event is open to the public but there will be a $10 cover (cash only) beginning at 10 p.m. See you then!
Come ring in the New Year with your favorite people!
Doors open at 9, $40 cover charge, champagne toast at Midnight. Tickets ON SALE NOW!
Cover includes individual split bottle of Chandon per guest
****ONLY 2 VIP TABLES LEFT**** EMAIL FOR VIP
VIP CHAMPAGNE TOAST INCLUDES COMPLIMENTARY BOTTLES OF CHAMPAGNE SPONSORED BY VEUVE CLICQUOT
DJ C-Nile upstairs
DJ Precise downstairs
Join us for the most Glittery and Glamorous party of the year… Glitter and Glam 2017! Our annual party returns to bring in 2017 the only way we know how… plenty of hors d'oeuvres, desserts, great music, a champagne toast at midnight, and the best host we have, Patti O'Furniture!
We have limited tickets available to this private party, which sells out every year. Get your tickets at eventbrite.com now to guarantee your spot at the party! Avoid the long New Year's lines and waiting at different bars for a drink, and join us for a night of New Year's magic as we watch 2016 come to a close!
Prohibition cordially invites you to ring in the New Year with an unforgettable evening at Prohibition! Gather all your friends and tell them that this year, we are going to celebrate New Years Eve the Charleston Way!
With live Jazz, Featuring The Bill McSweeney Swing Band, plus DJ Brian, a champagne toast, passed hor d'ouevres and party favors, this is a party you are not going to want to miss.
Tickets sales are only $20 and are limited to first come first serve, so be sure to assure your spot by buying a ticket today! Stop by the restaurant today to purchase your ticket, or buy them online at:
https://www.eventbrite.com/e/celebrate-nye-the-charlston-way-tickets-29445231480.
It's time to ring in a New Year, the Charleston way.
Join us on the Rooftop @ Revelry Brewing Saturday December 31st for an all day, and through the night, celebration as we ring in 2017 in Revelry style.
General Admission: $40
DJ Kevbo and Seth G
Please email for VIP reservations myntcharleston@gmail.com
Dress Code: cocktail attire
Kick start your New Year by kicking up your heels with SpiritLine Cruises!  This cruise is a true SAIL-ebration and one not to miss.  The Spirit of the Lowcountry will be rockin' the harbor and rollin' on the river with awesome dance music provided by your favorite DJ, Ric Rush.  A pleasing menu of heavy hors d'oeuvres and a cash bar available, everyone is sure to have fun. Make your reservation now, these tickets will go fast as the number is limited and sells out every year!
SAIL-ebration Event Details
Saturday – December 31, 2016
$70 per person (includes tax and gratuity)
Cash bar available onboard
Cruise departs from Aquarium Wharf (downtown Charleston)
360 Concord Street, SC 29401
Boarding time begins at 9:45pm
Cruise time is from 10:30pm to 1:00am
Ring in the New Year with us at Charleston's only Ball Drop at Triangle West Ashley! There's no cover charge so get there early. Enjoy food & drink specials…DJ starts at 10pm!
Snyder Grand Ball New Year's Eve 2017
Saturday, December 31st
8pm – 1am | 21+
All-inclusive VIP tickets: $149 (advance purchase only)
FEATURING:
– Full Open Bar
– Chef Action Food Stations with Heavy Hors D'oeuvres
– Champagne Toast at Midnight
ENTERTAINMENT:
– David Higgins Music
– DJ NattyHeavy
ATTIRE:
Black Tie Optional
Ring in 2017 on Charleston's Favorite Rooftop Bar!
$20 Cover Charge
DJ
Midnight Champagne Toast
Come celebrate NYE with the herd at Purple Buffalo! Doors: 9pm, Music: 10:30pm featuring hip-hop duo Speakerbox, and DJ Raz (RAZ Productions) Tickets are $40 BEFORE Christmas, and $50 AFTERChristmas. Includes indulging on a smoked whole pig and a champagne toast. Live countdown. Games. Excitement. History being made.
Brought to you by: BigBadBetter and JYVE
The END is NIGH! Come party like it! DJ Lanatron will be spinning so you can boogie 2016 away. Come dressed for an apocalyptic PROM. Gas masks, last day on earth, fancy pants… dress however you would celebrate the end of days!
Celebrate the New Year with us at California Dreaming #Charleston!
Live DJ | $10 admission beginning at 10PM | Drink specials all night long.
We look forward to seeing you! ?
Say goodbye to 2016 with Midtown! Don't worry about bringing a mask, well have masks + face painters! Complimentary champagne toast at midnight
Photographer + Free Pizza at 1am!
$20 cover at the door
DJ TYEDYE starts at 10!
VIP Cover $50- Skip the Line! Also includes a bottle of champagne! Email us if interested at jenna@kshgevents.com. Limited quantities available.
Join us for a Mid-Century New Year's Eve at The Dewberry!
Entertainment by Joe Clarke Big Band Featuring Greg Massaro, Frank Puzzullo, David Patterson and Brent Swaney. If you love Frank Sinatra, Tony Bennett, and great American Jazz Standards, come out for a Fun, Memorable, and Romantic evening.
Dancing, a Premium Open Bar, Passed Hors d'oeuvres, Late Night Bites and Champagne Countdown!
Adults are $175 all inclusive.
Tickets will not be sold at the door. All transactions are nonrefundable. Tickets are transferrable.
Call (877) 835-6530 or visit https://new-years-eve-at-the-dewberry.eveyevents.com/ to purchase tickets!
The most exclusive New Years Eve Party in Charleston, where only a golden ticket will get you in…..Tabbuli's Gold Party!
Tickets will be available for purchase at Tabbuli. This WILL sell OUT!
$100 ALL INCLUSIVE TICKET = HOOKAH, DRINKS AND FOOD PLUS VIP SEATING!
$25 General Admission
Join us as we deck out in ALL Gold for New Year's Eve!
Sponsored by Moët
HELLO, 2017
8 pm
99 People
99 Tickets
99 Dollars
99 Libation Menu / Open Bar
Passed Snacks & Fancy Fare
DJ Breeze @ Epic Charleston
Dress to Impress

Festive Props Aplenty

The best party in Charleston for an intimate evening.
Happy New Year!

7-Course Prix Fixe menu including beverage pairings. $245 per person.
Join us for New Year's Eve at Que d'Keys! THREE Pianos will be dueling long into the night and in to the new year!
Located at 32 D North Market Street, right above Queology BBQ. Que d'Keys Dueling Piano Bar is Downtown Charleston's ONLY Dueling Piano Bar. Guaranteed to have you on your feet, laughing, singing and dancing with your friends.
Saturday, December 31st 2017 at 9 pm
Photobooth
Light hors d'oeuvres
DJ Jerry Feels Good
Champagne Toast at Midnight
Ice Luge on the patio
We at Kingdom Bar & Grill invite you to join us as we ring in 2017 with some really great people.
We will be offering several NYE options this year:
Dining Only – Be our guest on NYE and enjoy our dinner service from 5pm until 8pm. Call to reserve your table today! 843.577.9911
Dinner & Celebration – Join us for dinner service between 5PM and 8PM & receive a complementary ticket for each person who orders a dinner entree. We will be offering special dining options for the special occasion. Live music starts at 7pm and goes unti 10pm when our special guest DJ will take the stage.
VIP lounge – Book a VIP lounge with us! *While supplies lasts* For more information or to reserve your lounge call 843.518.3678.
Celebration Only – Join us in ringing in the new year right! We have pre sale tickets that are $25 in advance (ends Dec 15th) and our regular admission tickets are $35 at the door. Tickets include, heavy hors d'oeuvres, free champagne toast, cash prizes, live music and a special guest DJ!
ALL tickets can be purchased on site at Kingdom Bar & Grill – 468 King St
Doors open at 4pm to 2am
2017 Door Prizes and Giveaways all night(Cash and Prizes)
Complimentary general admission for everyone until 9:00pm. (Subject to cover charge and line wait after 9:00pm
VIP Access $55(No line wait, heavy hors d'oeuvres, and Champagne)

VIP Tables(Please call for availability)(Will sell out fast.)

VIP Tables Include: 2 Premium Liquours, 1 Premium Champagne, and Heavy Horderves.
Enjoy our special three-course prix fixe menu on Saturday, December 31st, with several dishes featured in Chef Lee's cookbook, 'The S.N.O.B. Experience'!
$80 per person, non-inclusive of alcohol, sales tax, or gratuity.
Reservations are required and can be made by calling us at 843-723-3424.
Come for football, stay for a New Year's Eve celebration!
Clemson Football plays Ohio State University Football in the Fiesta Bowl. Kickoff is at 7:00.
A $10 cover charge starts at 9:00 pm and live music from Token Marystarts after the game ends. The cover charge takes care of your midnight Champagne toast!
Charleston Wonderland features live music and performances inside and outside of our 15,000 square foot facility. Enjoy a top shelf open bar sponsored by Red Bull and Titos Vodka, local cuisine, Charleston's best DJs andlive bands, cirque performances, insane audio/visual, Charleston's largest balloon drop, phoro booths and so much more.
Visit Charlestonwonderland.com for more information
Instagram – @Charlestonwonderland
Come join us for our New Years Eve 2017 Celebration! Its been another great year for us and we are ready to end it the right way! The staff will be set and ready to make sure this is one amazing night. Let's bring in 2017 with a good time.
Party begins at 8pm
MIDNIGHT BALLOON DROP
FIRE SHOW
LIGHT SHOW
MORE TBA
General admission: $25 in advance $30 at the door
(Includes entry, party favors and champagne toast)
Get tickets at: www.shinebright2017.brownpapertickets.com
VIP Packages
PACKAGE #1: $600
• Up to 6 people
• 1 bottle of premium liquor
• 1 bottle of premium champagne
• Hors d'oeuvres
• Entry fee
PACKAGE #2: $900
• 7-9 people
• 2 bottles of premium liquor
• 1 bottle of premium champagne
• Hors d'oeuvres
• Entry fee
PACKAGE #3: $1200
• 10-12 people
• 3 bottles of premium liquor
• 2 bottles of premium champagne
• Hors d'oeuvres
• Entry fee
(Each additional person is $50 extra)
Taxes and gratuity are not included
To reserve your VIP package today contact TYLER WILLIAMS
PHONE: 240-271-6801
EMAIL: TYLER.THEEPICBRANDS@GMAIL.COM
This free to the public celebration offers a family friendly, non-alcoholic event featuring kid friendly activities, including karaoke. The program continues after dark with high-energy performances from local bands and unique lighting displays to help ring in 2017.
Activities for kids include jump castles, face painting, a crazy hat station, a photo booth and a karaoke stage.
The lineup for the Main Stage kicks off at 6pm and includes performances from New Galaxy Band and Whiskey Diablo.