Chef Michael Toscano and Caitlin Toscano have opened Le Farfalle, a modern Italian Osteria serving regional fare, in the heart of downtown.  Located just off of bustling King Street, at 15 Beaufain, the restaurant is their debut project since relocating to Charleston last year; and after having both worked at some of the top Italian establishments in New York City.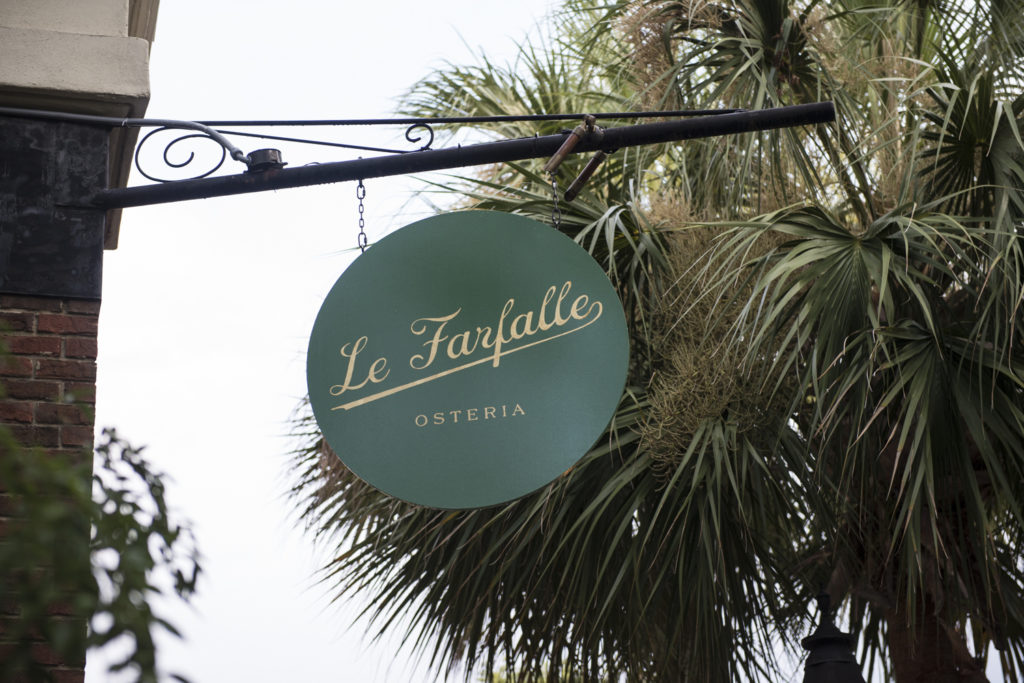 The menu at Le Farfalle showcases various regions throughout Italy, as well as ingredients bountiful to the South. Dinner service offers diners an array of small plates and mains, including pastas, vegetables and salads. The Warm Rosemary Focaccia offered during bread service is made in-house daily. Standout small plates include: Ceci in Umido: Umbrian style stewed chickpeas, preserved lemon, allepo pepper with a crusty baguette; Octopus Carpaccio with roasted tomatoes, pickled eggplant and Fett'unta. Pastas—made in-house daily, include Gnocchi al Telefono with roasted eggplant, tomato, basil and cheddar cheese curd, while main courses are on the more decadent side, featuring Porchetta with grilled scallions, pepperonata, and pickled cherry glassato; and a 24 oz. prime aged porterhouse Bistecca Fiorentina for two, from DiBragga in NYC, with fagioli misti, lettuces and salsa verde, among others.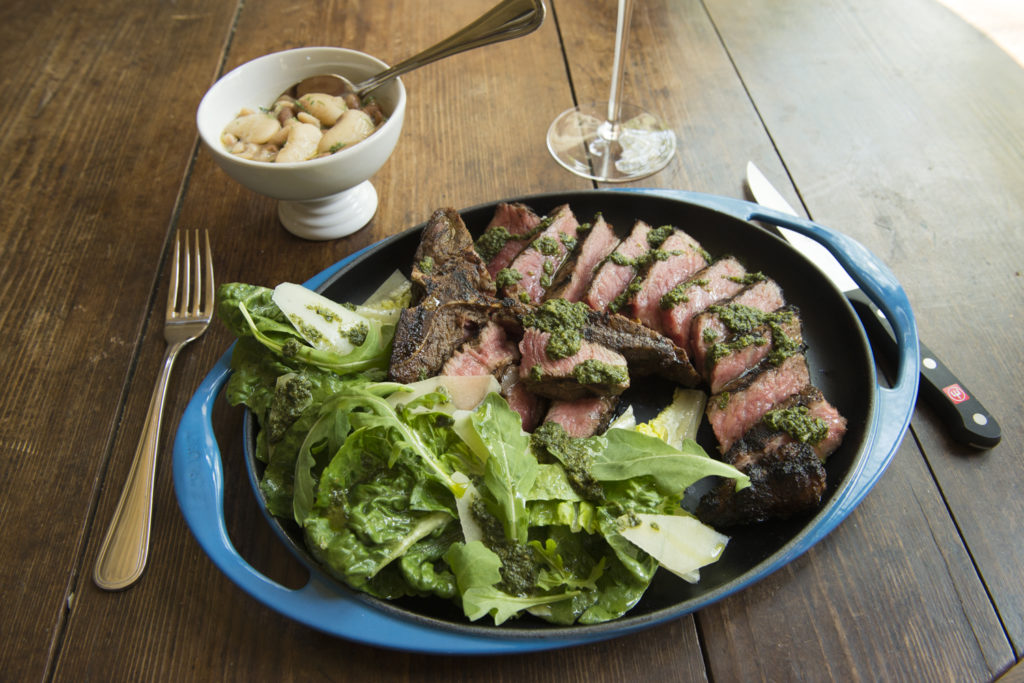 Special care for sourcing ingredients, from local produce, to grains, and sustainably sourced seafood, is of great importance to the Toscano's. In addition to being produced in-house daily, much of the pasta is being made from locally sourced Anson Mills grains that are being milled by hand at the restaurant. Toasted buckwheat is highlighted in Michael's take on Cacio e Pepe, Buckwheat Capunti with corn, scallions pecorino and black pepper, while sorghum is used to make orecchiette, which is paired with pork shoulder, zipper peas, mustard greens and chili, in the dish Sorghum Orecchiette.  Scialatielli, a thick and short fettuccine-like pasta indigenous to the Amalfi Coast, made simply with milk and flour, makes an appearance on the menu as well. As for seafood, shrimp is sourced from Tarvin Seafood on Shem Creek, littleneck clams from Andrew Hiser of Hiser Sea Farms on the Isle of Palms, and additional local catches will appear on the menu from Mark Marhefka of Abundant Seafood.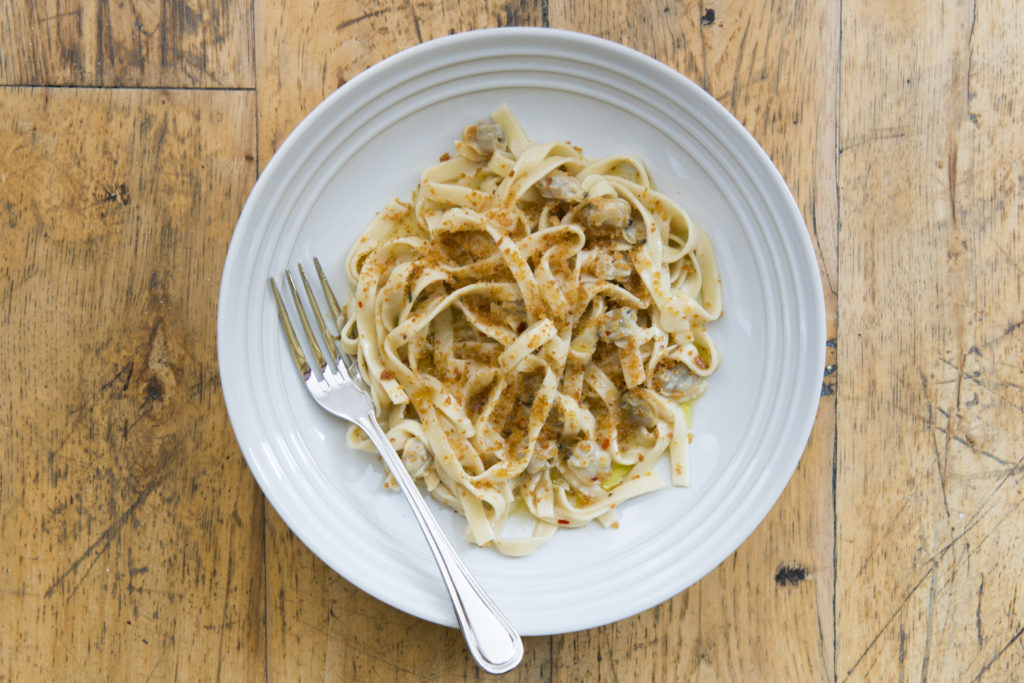 In addition to some of the small plates, lunch service offers a variety of salads and sandwiches, such as the Le Farfalle Oxtail Burger, a signature blend of beef, rosemary-garlic cheese, grilled onion and porcini mustard; and the Roasted Vegetable Panzanella with confit tuna, faro and walnut pesto. While brunch goes the more traditional route, including Avocado Toast with soft boiled eggs, chili flake, cherry tomatoes and scallions; Frittata with shiitake mushrooms, shallots, spinach, arugula and ricotta salata; and Waffled Hash Browns with smoked salmon, salmon roe, avocado and soft scrambled eggs.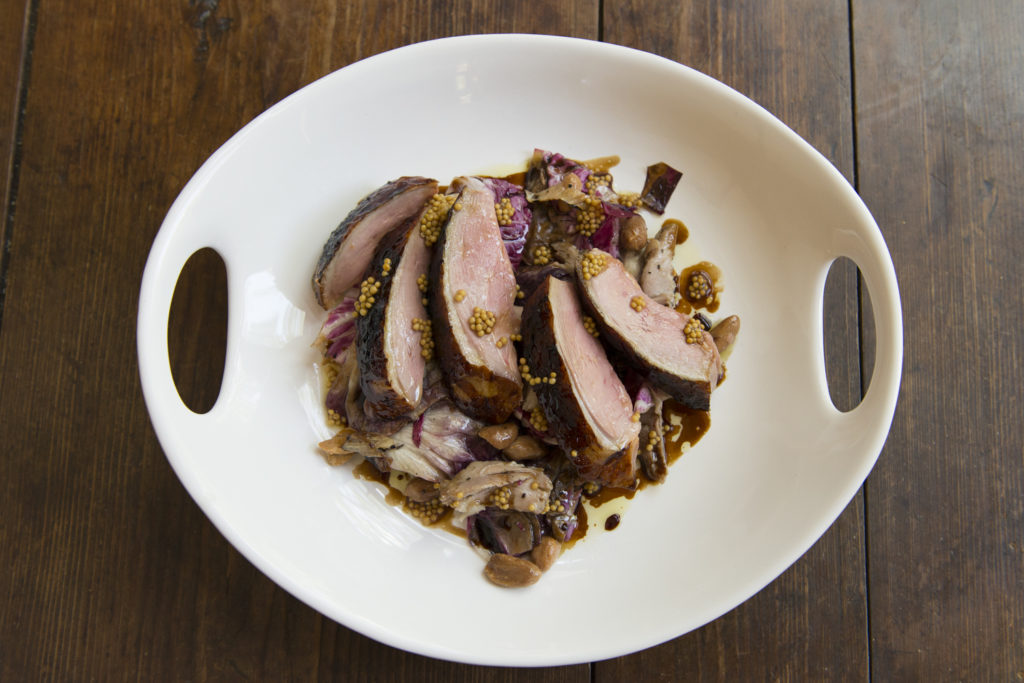 Ending on a sweet note, dessert is classic Italian with dishes such as Grappa Chocolate Cake with amarena cherries, coconut and pistachio; Pine nut Crostata alla Gina DePalma (in memory of the legendary pastry chef) with crème fraiche gelato; and Affogato, a fior di latte gelato covered in espresso and served with rosemary chocolate chunk and hazelnut shortbread cookies.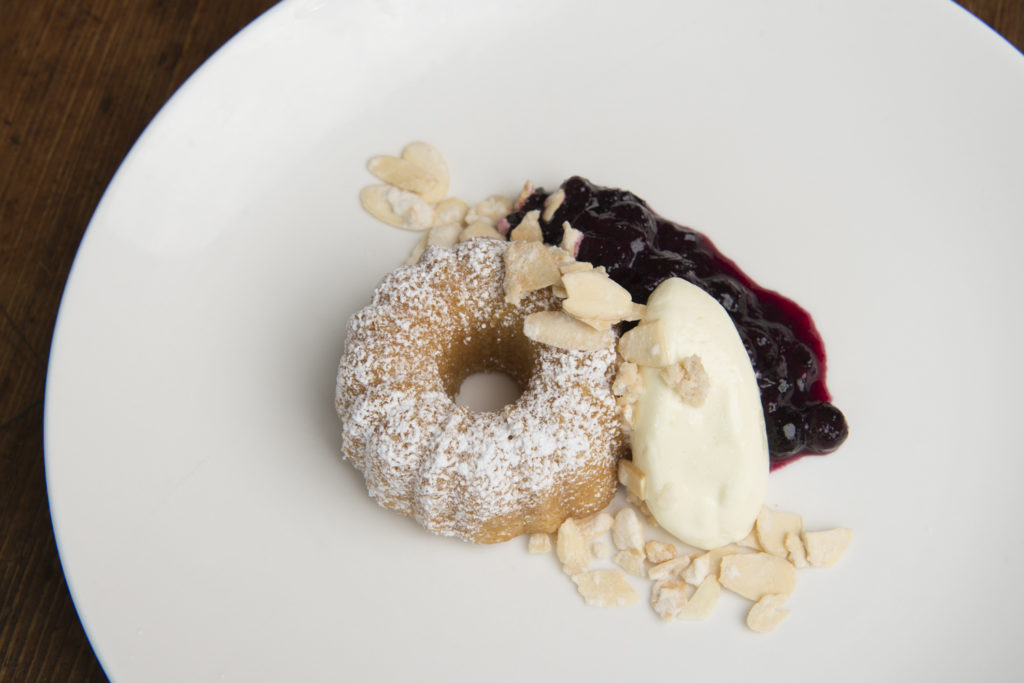 Those looking to imbibe at Le Farfalle, have many options to choose from under the guidance of Bar Director Brad Goocher, formerly of Lantern's Keep and The NOMAD. An extensive selection of wines—half of which hail from Italy—are available by the glass and bottle, as well as local beers from the breweries of Westbrook, Freehouse and Holy City. On the cocktail front, a sampling of the libations include The Troublemaker with vodka, Italian vermouth, lemon and strawberry-cucumber soda; Remember the Alimony with Navy-Strength gin, Fino sherry and Cynar; and Olen's Old Fashioned with bourbon, madeira, salted maple and walnut bitters. Diners can also expect to see a handful of amazing locally distilled spirits, house-made limoncello and house-infused grappas, as well as thoughtfully constructed soft cocktails, including house Pineapple Ginger Beer, Cucumber-Mint Lemonade, Watermelon Basil Shrub and Orange Cream Fizz.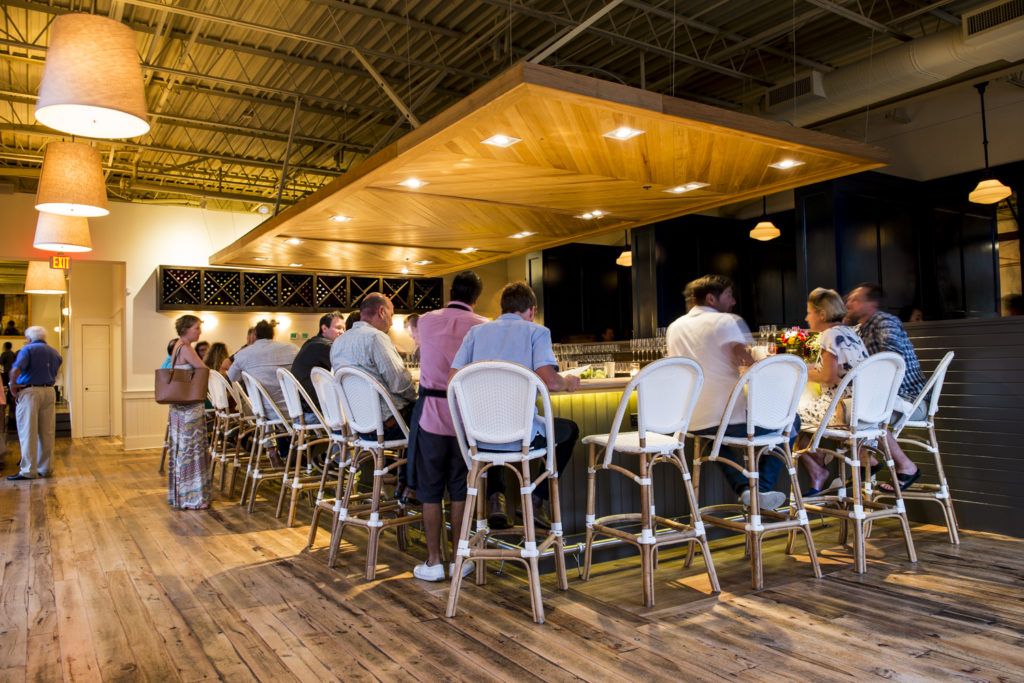 Le Farfalle will be open Monday – Friday, from 11:00AM – 11:00PM, and 10:00AM -11:00PM on Saturday and Sunday, with dinner service from 5:30 – 11:00PM daily. Happy hour is weekdays from 5:30 – 6:30PM.  Lunch and brunch service will begin in two weeks as follows: Lunch will be served weekdays, from 11:00AM – 2:30PM, while brunch will be served on Saturdays and Sundays, from 10:00AM – 2:30PM. A limited bar and garden menu will also be served daily between the hours of 2:30 – 5:30PM, with Happy Hour changing from 3:30PM-6:30PM on weekdays, once lunch service begins. Reservations can be made in advance for the indoor dining room via Resy, and the day of for outdoor seating (weather permitting).  Street parking is available, as is access to two nearby garages. For more information, or to make a reservation, visit www.lefarfallecharleston.com, or by calling (843) 212-0920.