What will you be dressing up as this year? Sexy Ken Bone? Your favorite Pokémon? One of the few remaining living characters on Game of Thrones? Whatever you decide, it's important to pick the perfect location for your Halloween shenanigans. Here's a list of where you can go to get your spooky party on for Halloween in Charleston.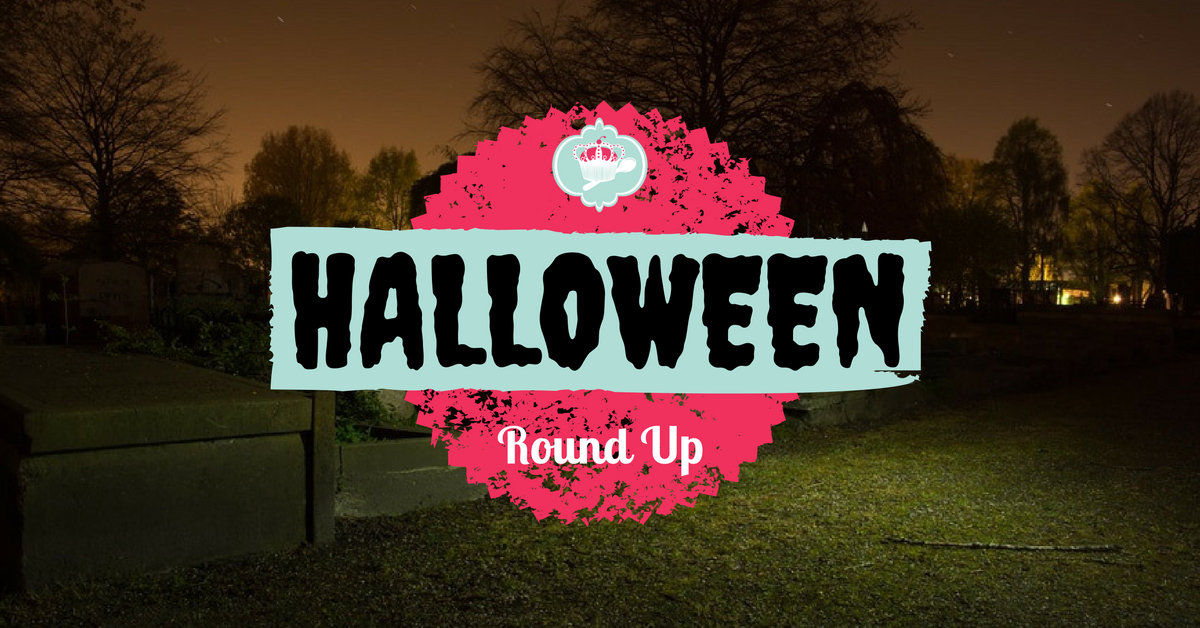 Thursday October 27th
No Cover
Downtown Charleston
10 pm – 2 am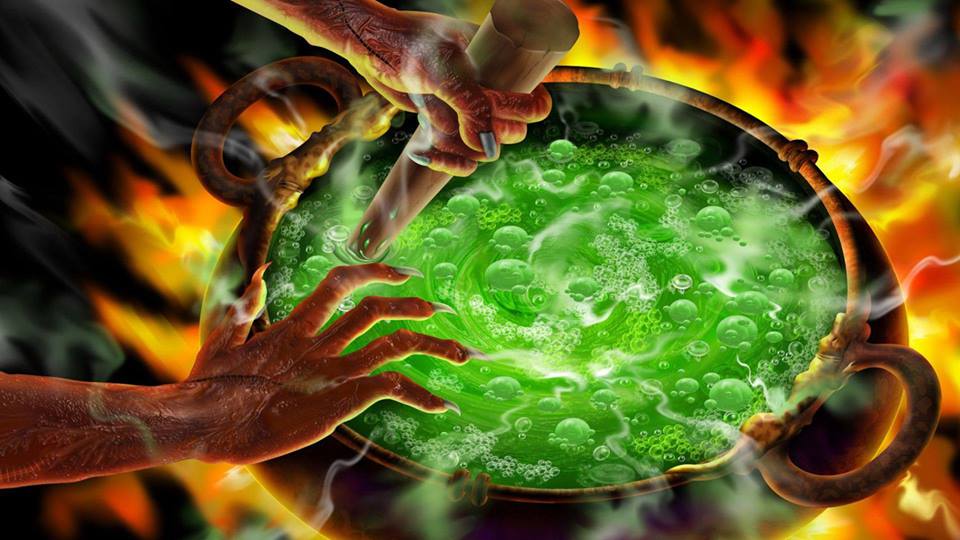 DJ Lazer Cat brings special guest DJ's to get your Halloween Weekend started! Put on your best costume but be prepared to work it out on the dance floor.
Friday October 28th
$50
Downtown Charleston
10 pm – close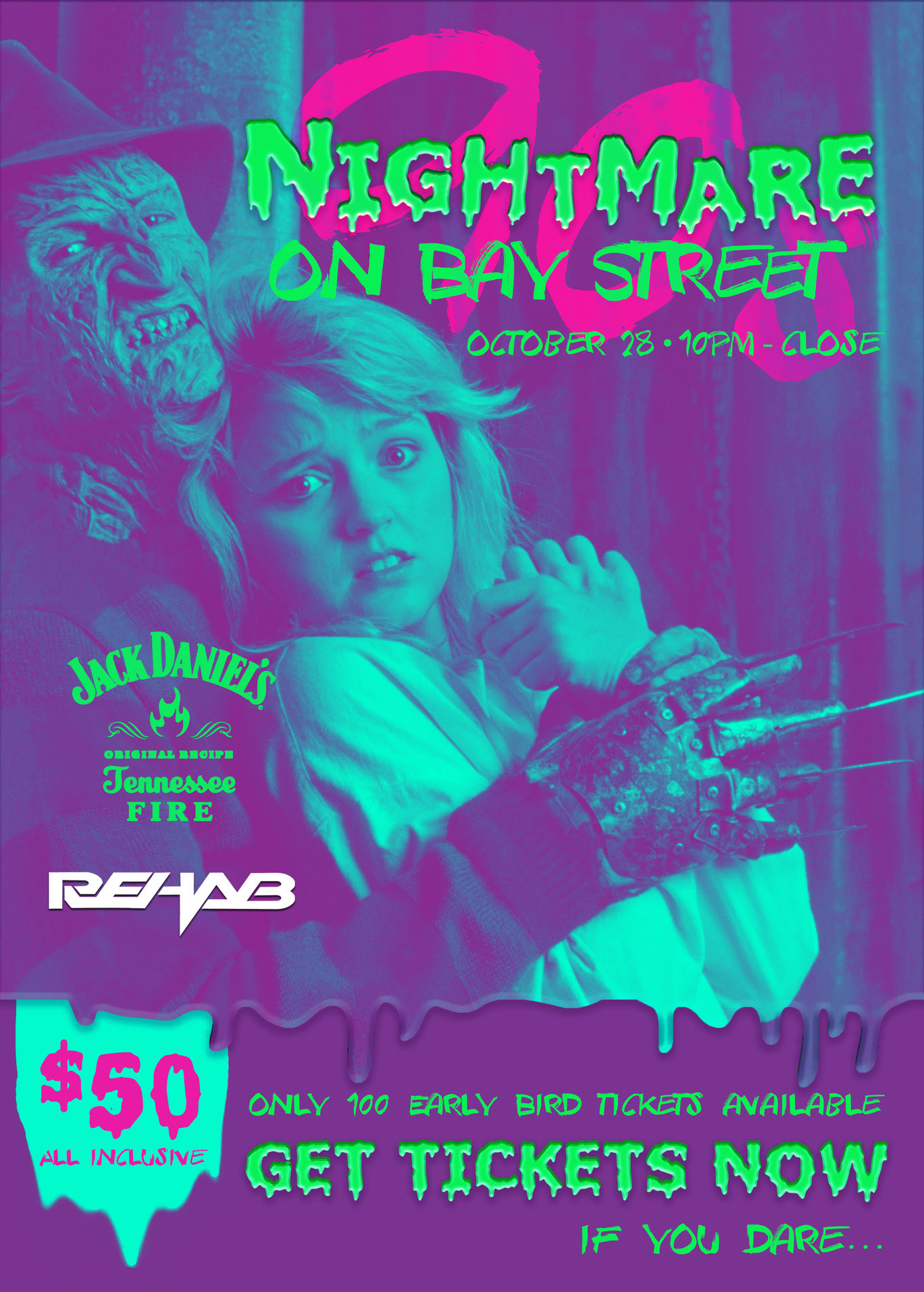 Freddy is back and on October 28th he'll be haunting your dreams and our dancefloor as DJ Rehab rocks the house with your favorite 90's hits. We'll have you covered from Backstreet to Britney while you enjoy an ALL-INCLUSIVE evening of drinks, dancing and appetizers.
Rock your best 90's gear, throwback costume or whatever helps you rock your body right because you know we'll have a gift card for the best outfit in the building. Are you original?
No Cover
Downtown Charleston
9 pm – 1 am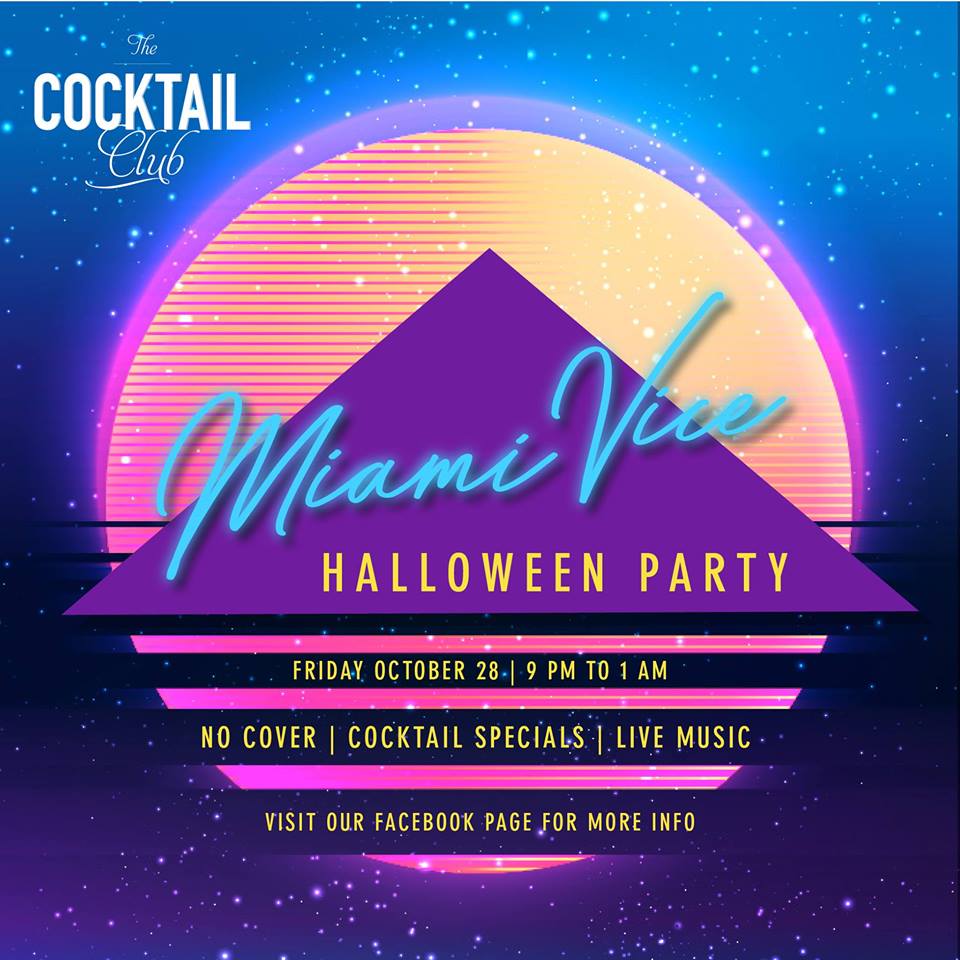 Join The Cocktail Club for a Miami Vice Halloween Party on Friday, October 28 from 9 p.m. to 1 a.m.!
Stop in for cocktail specials, a prize for best costume, and live music fromBrent Pace Music. This is not a ticketed event, everyone 21 and older is welcome!
North Charleston
7:30 – 10:30 pm
Join us at the brewery for a costume party, Friday October 28!
Food Baby Food Truck will be serving up great food and we have the best BOO-ze in town.
James Island
7 pm – close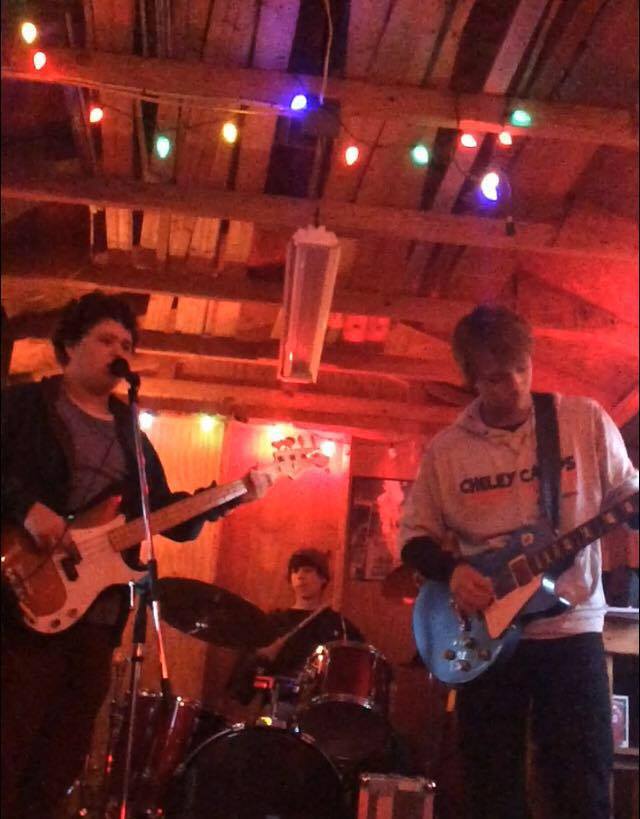 Saturday October 29th
No Cover
Downtown Charleston
6 pm – 1 am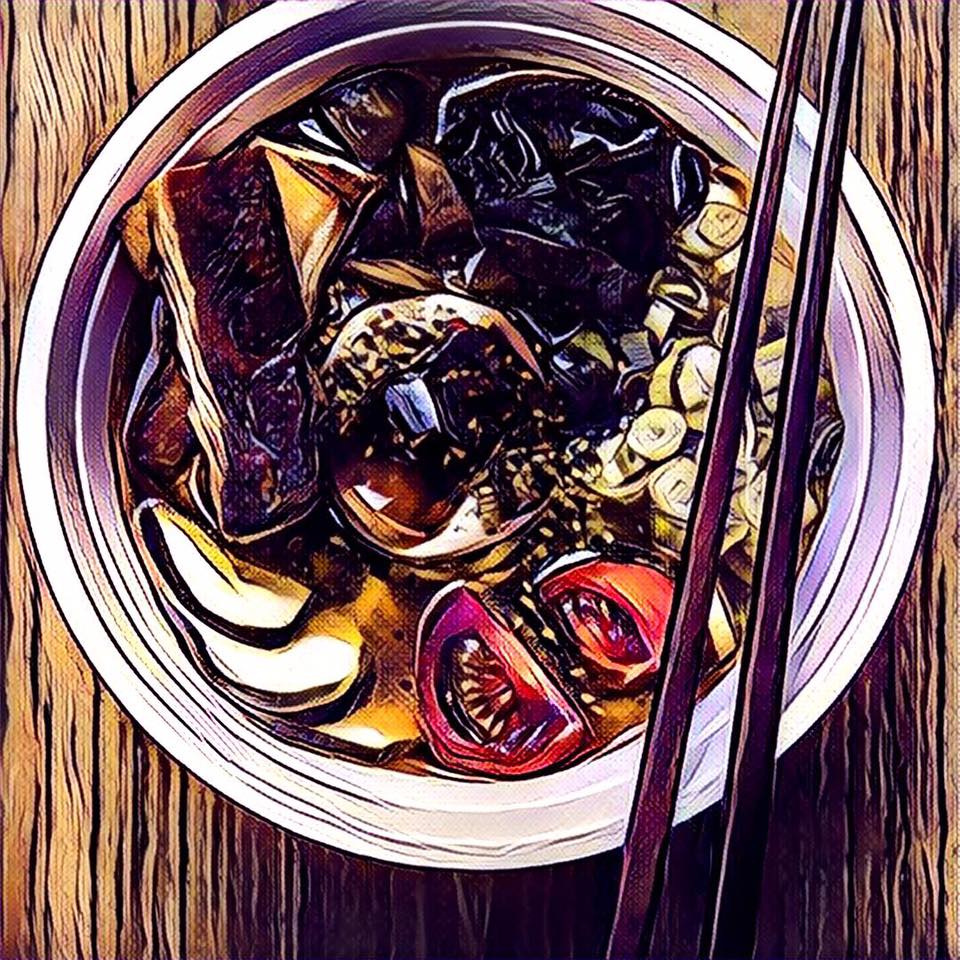 Celebrate Halloween with us at Proof! Costumes are optional–but 2Nixons will give out a free bowl of ramen to our favorite costume.
No Cover
Downtown Charleston
10 pm – close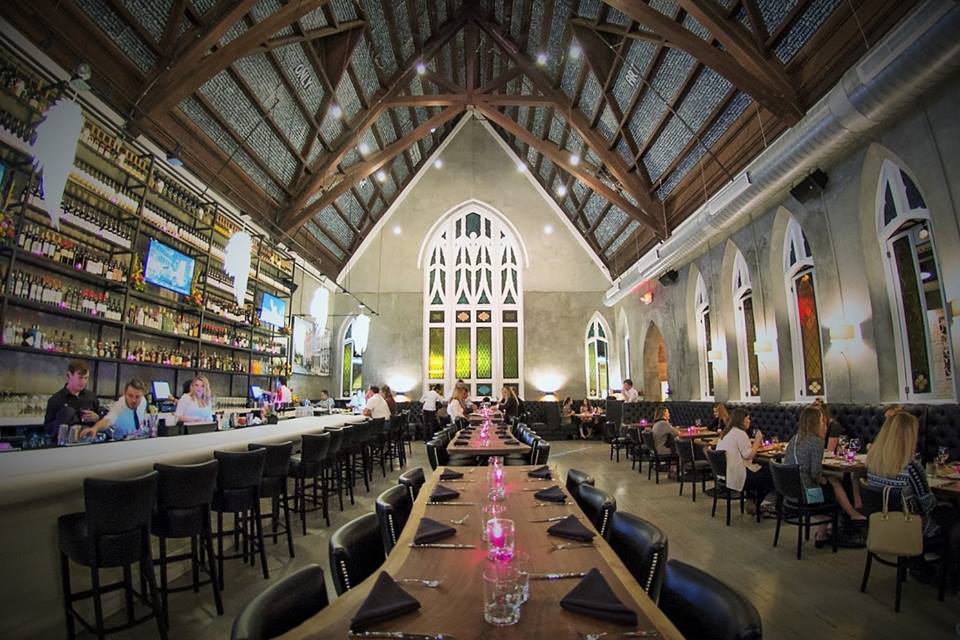 5Church's All Hallows Eve event will feature D.J. Taylor Rowland and a costume contest with the winner receiving a $200 gift card.
No Cover
North Charleston
9 pm – 12 am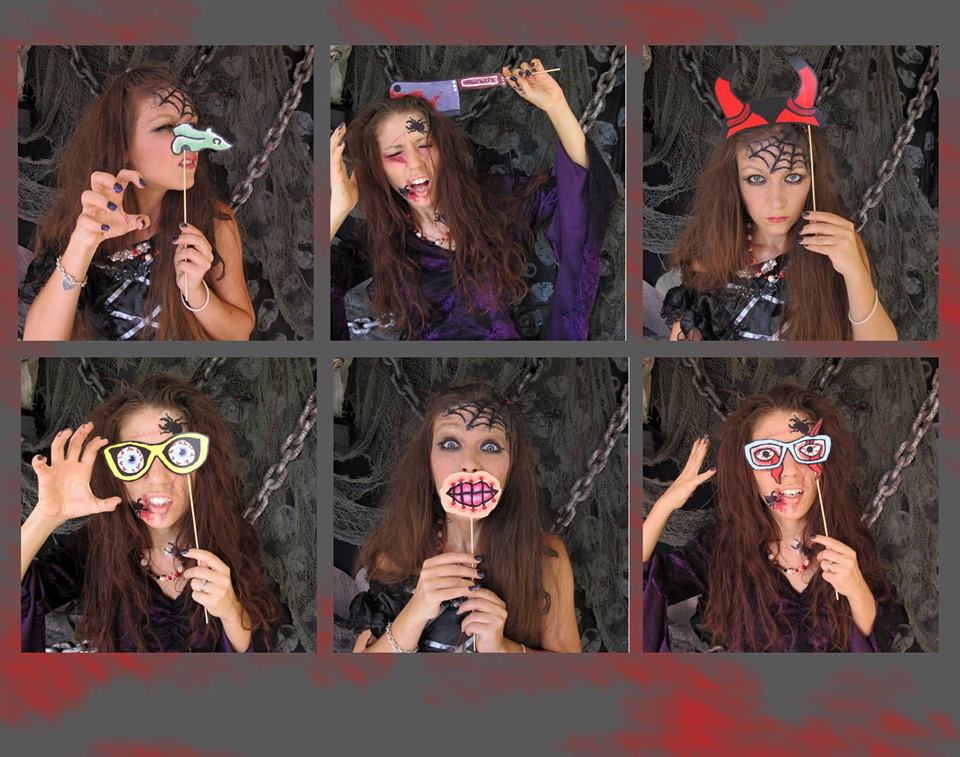 Dress to Impress to enter a Costume Contest!
DJ!
Photo Booth!
Glo Bar!
Drink Specials!
Costume Party!
Prizes!!
Come join us for a Black Out Halloween Party!!! And get your picture taken!!!
$10
Downtown Charleston
10 am – 11:30 am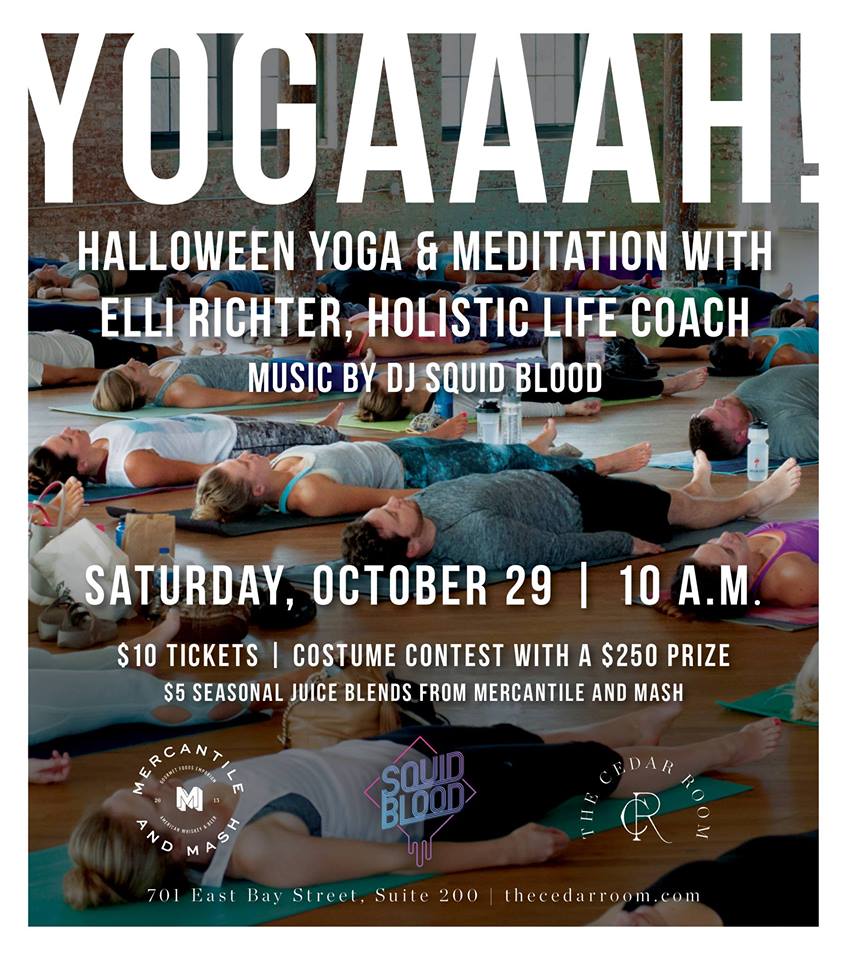 Join The Cedar Room for a special Halloween themed yoga class led by Elli Rictor! Come dressed in your best costume and win a prize of a $250 gift card valid at any Indigo Road restaurant.
Bites and $5 seasonal blended juices will be available from Mercantile and Mash.
Bring your own yoga mat, towel and water bottle.
No Cover
West Ashley
6 pm – 10 pm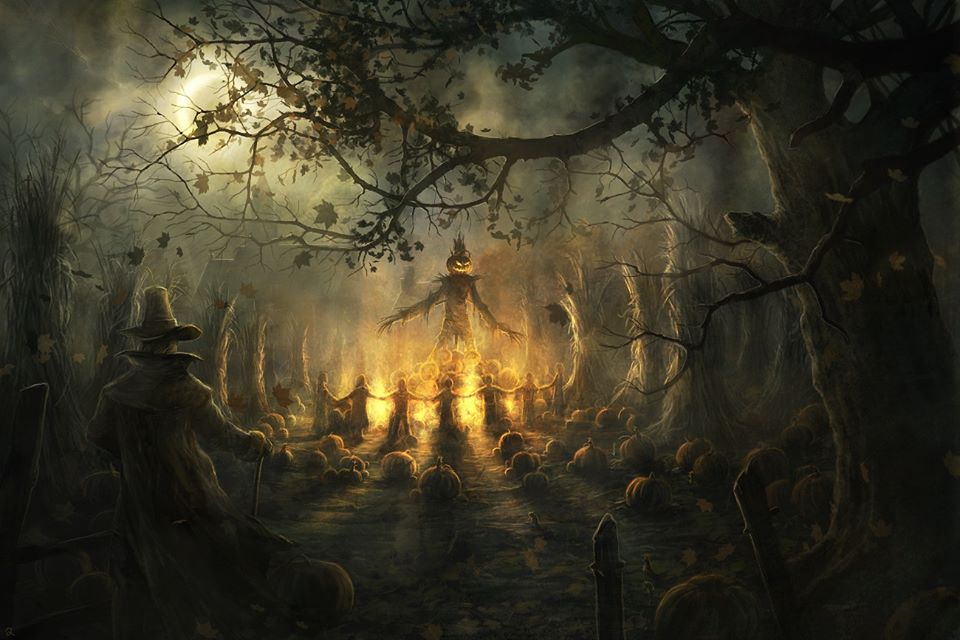 It gets better every year! Don't miss Craft Conundrum's 3rd Annual Halloween Bash & Costume Contest! There'll be a ton of candy, craft beer specials, and a costume contest with a GRAND PRIZE of a $300 Craft Conundrum Gift Certificate!
Pep Rolls will be hangin' out from 5-9pm and we'll have everyone's favorite crazy rock band, Kids on Acid, set up kicking out the jams from 7-10pm! It's time to get creative and bring your A-Game! Enjoy a fun Halloween party, great food, beer, and music at your favorite little neighborhood spot. See y'all then! Winner will be announced at approximately 10pm. Small prizes will be given randomly for costumes we find to be extra fun or creative. Go crazy!
No Cover
Downtown Charleston
10 pm – until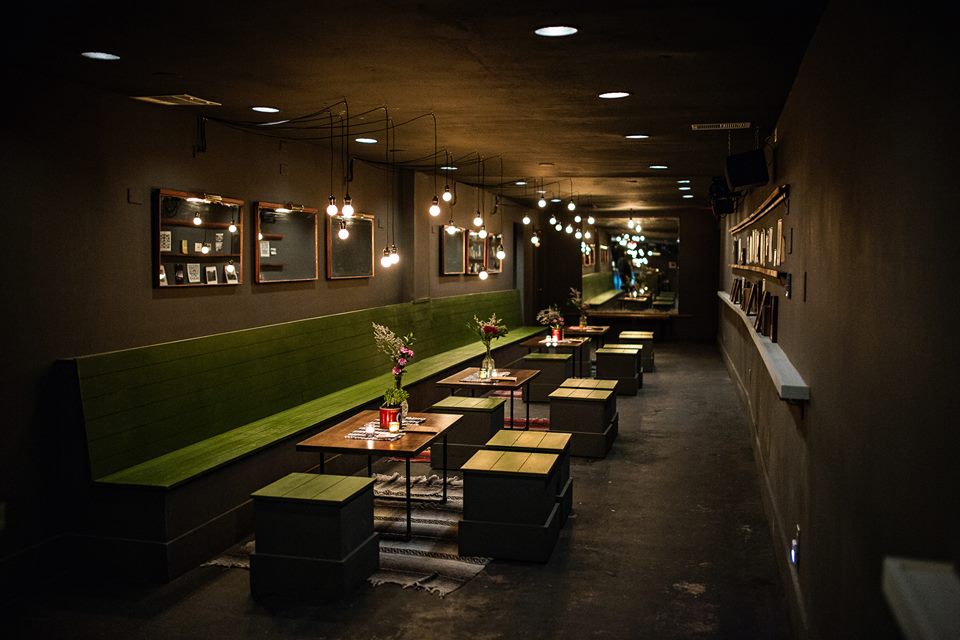 Halloween Dance party at Faculty Lounge!
FILL Restaurant & Piano Bar
$10 – $25
Mount Pleasant
9 pm – 2 am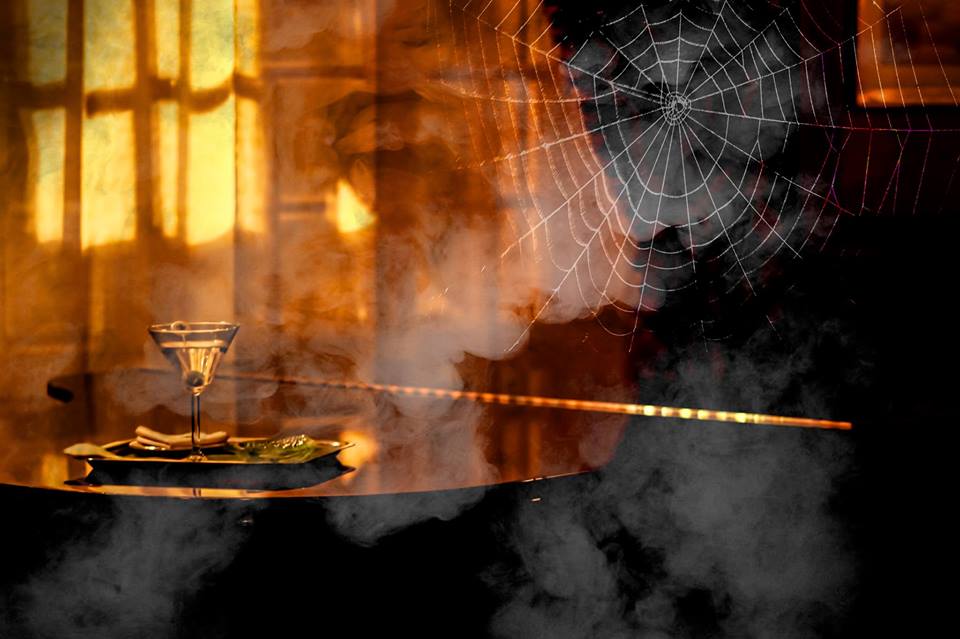 On Saturday, October 29th FILL will host an Early Dinner Dueling Piano Show at 6:30pm and an adult Halloween Party starting at 9:00pm. VIP and General admission to the Halloween Party include an Hors D'oeuvre buffet, entry into a costume contest, drink specials and an all night Dueling Piano Show. Additionally, hundreds in cash and prizes will be given away!!!
FILL is currently taking reservations for VIP seats and tables which offer full-service and include a free drink.
The VIP ticket is priced at $25 per person | General admission is $10.
No Cover
Mount Pleasant
11 am – 10 pm

On October 29th we're teaming up with Ghost Monkey Brewing for a Halloween Costume Bash like no other.
We'll be serving up some of our amazing tacos to be paired with drink specials, live music, and of course costume prizes.
Think you have the best costume in the house? Judging for the costume contest will take place from 7-8:30pm. Come dressed like your interpretation of a Ghost Monkey and receive a special treat from our bartenders.
No Cover
Mount Pleasant
12 pm – 4 pm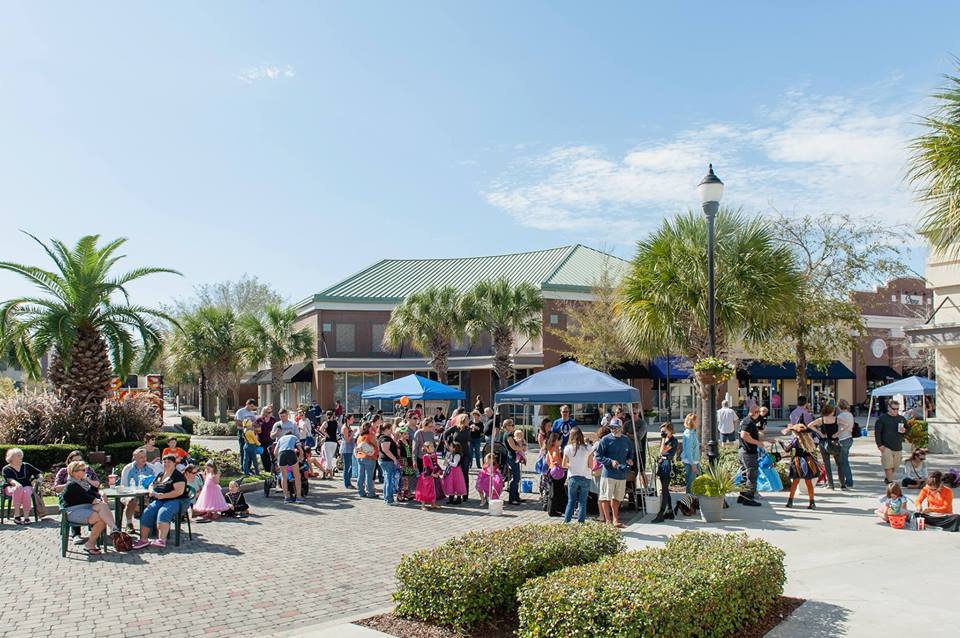 A day of festivities, including trick or treating, jump castle, face painting, balloon animals, train rides and more family fun.
Enter our annual pet costume contest sponsored by Hairy Winston Pet Boutique: registration starts at the store at noon and is only $10 per entry with all proceeds to benefit Pet Helpers. Categories include Best Duo, Most Trending, Best Homemade, Best Inanimate Object, Best Superhero and Best Overall. Hairy Winston and Mount Pleasant Towne Centre gift cards to the winner of each category – plus bragging rights of course!
Art-vark Palette, a local Mount Pleasant art studio, will be offering a fun,free art activity to all the kids: a hand print animal drawing – you will be amazed at all the animals that can be made out of a child's hand print!
$60
Downtown Charleston
7 pm – 11 pm
The results are in and you've been committed to Briarcliff Manor this Halloween weekend. On Saturday, October 29th all of our patients will be strapped in for a night of beats from DJ Clev Starr, an open bar brought to you by William Wolff Whiskey and PBR and a few other surprises only the doctors know about. But don't fill up on beer & spirits, Platia Food Truck will be onsite slinging delicious Greek eats (cash or card accepted).
If you make it out alive, we invite you to join us at the official after party at Republic Garden & Lounge (462 King Street) where your Asylum ticket will get you to the front of line and no cover charge.
No Cover
Downtown Charleston
9 pm – 12 am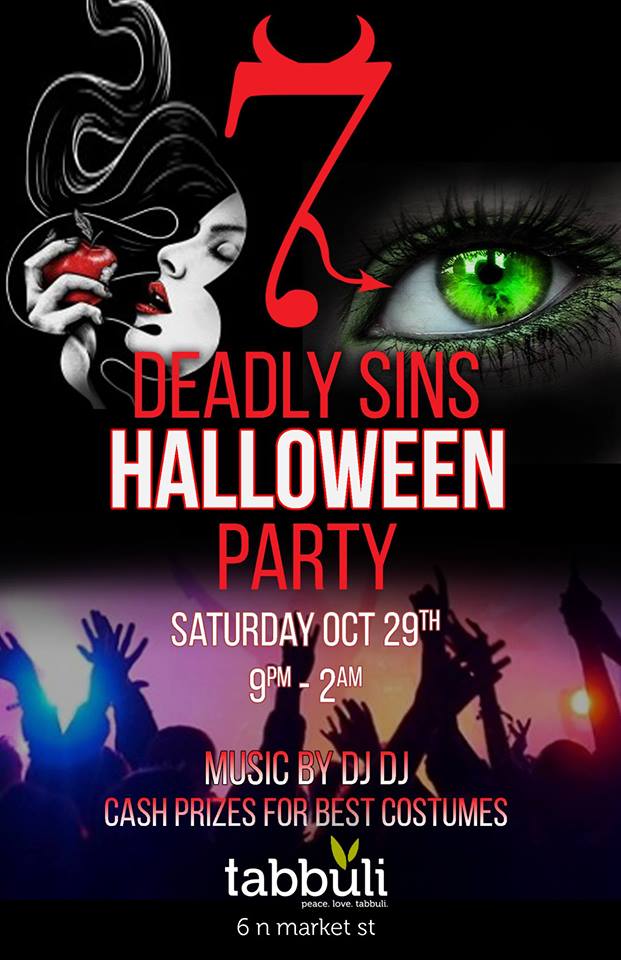 The most decadent Halloween Party in Charleston is at Tabbuli this year, and you're invited!
Fire Spinners
Drag Show
Costume Contests with prizes & SO much more.
Music by: Breakthrough & DJ Trevor D
$5
Downtown Charleston
6 pm – 12 am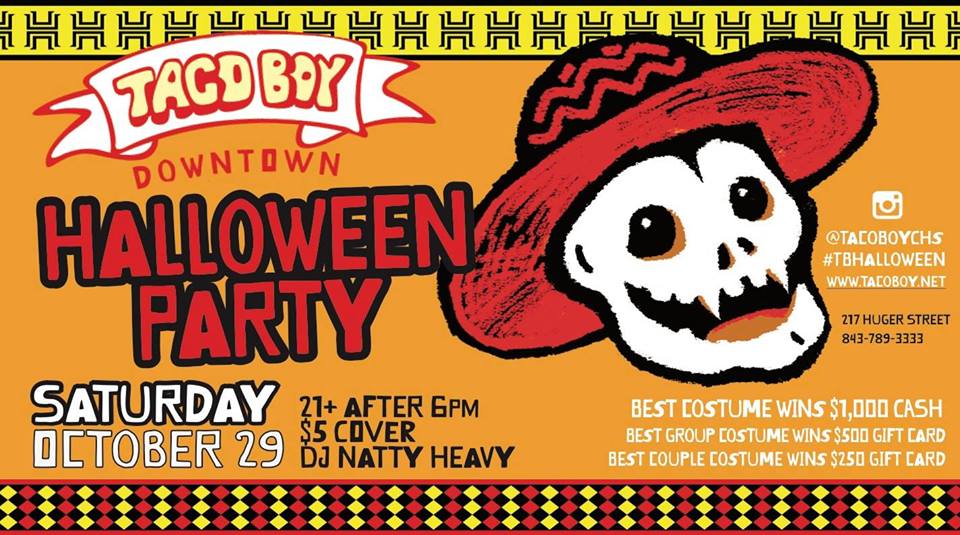 Taco Boy Downtown's biggest fiesta of the year is happening Saturday Oct 29! Get your costumes ready because we've added an additional category to our epic contest: Best Couple Costume!
We'll have DJ NattyHeavy keeping you dancing all night.
Best individual costume wins $1,000 CASH
Best group costume (3 or more) wins $500 Taco Boy gift card
Best couple's costume wins $250 Taco Boy gift card
21+ and $5 cover after 6PM
Sunday October 30th
No Cover
Downtown Charleston
4 pm – 2 am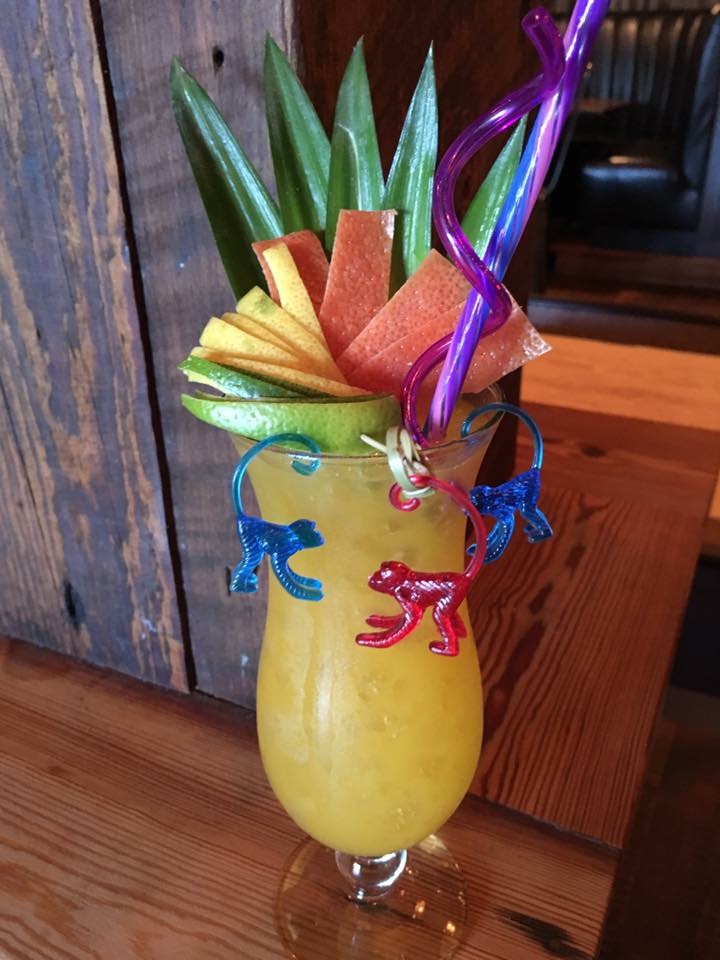 Join us for tiki cocktail specials, a live DJ and a costume contest in celebration of All Hallows' Eve! The event is free and open to the public. See you there!
No Cover
West Ashley
4:30 pm – 12 am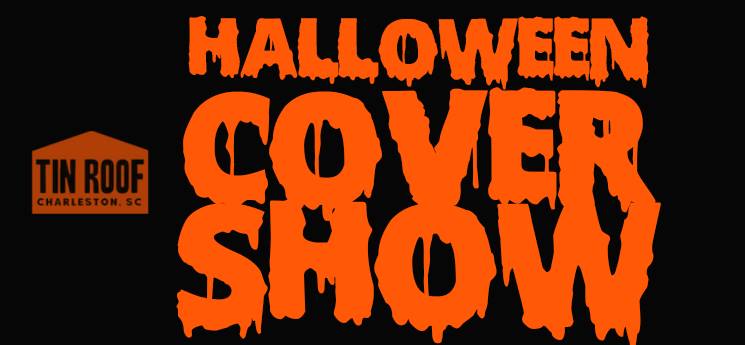 If you don't know already: you pick a band, for 15 minutes you be that band and play that songs at this show. I'll keep who's in what band a secret (you can talk about em if you want).
Lineup:
Beck
Blink-182
Miles Davis
Drug Church
Kevin and the K-Tels
Kleenex
LCD Soundsystem
The Mountain Goats
Nine Inch Nails
No Use For a Name
The Police
Wire
Xiu Xiu
Monday October 31st
$7
West Ashley
8:30 pm – 12 am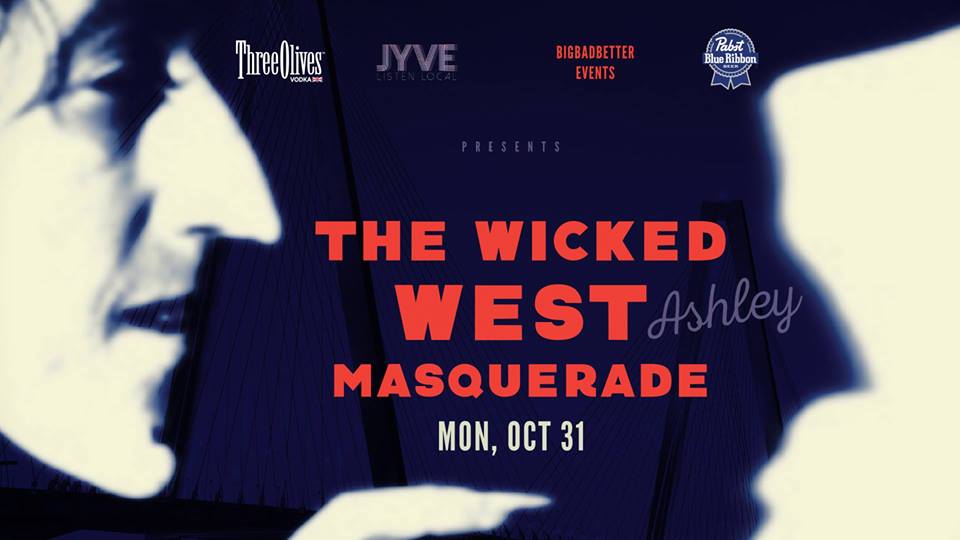 The creative minds over at BigBadBetter present, "The Wicked West (Ashley) Masquerade", West Ashley's official Halloween Party, hosted at the Tin Roof! (Thanks Tin Roof!)
This Hallow's Eve is going to get EXTRA wild, with music coming from our favorite funk family: The Night Caps AND Charleston's only live improvised Hip-Hop Band: The Boom Bap Crew!
It's a Masquerade party so bring a mask! Plus there is a CASH PRIZE for the dopest Masquerade Mask!
Shoutout to our sponsors for making it live! JYVE providing the bands,Pabst Blue Ribbon providing swag and beer, and also Three Olives Vodka!