So one of my favorite festivals in the Holy City, Charleston Wine + Food, is coming up in less than a month (*fan girl squeal*) and I couldn't be more excited (obviously). This year's event is shaping up to be bigger and better than ever before, and to get you excited for CHSWFF17, I'm going to be featuring different events from the festival each week leading up to the big shebang. This week's feature is the:
Culinary Village
Charleston Wine + Food hypes up Culinary Village returning favorites and launches new events, shows, speakers, and competitions for its 12th year, including a Top Chef inspired Quickfire Challenge hosted and moderated by Bravo Top Chef's Gail Simmons and Charleston's own Frank Lee.
On Friday at 1PM on the Main Stage in the Culinary Village, guests will witness a true Top Chef experience as local chefs battle in a Quickfire Challenge. Competing chefs will include: Emily Hahn, Jamie Lynch, Casey Thompson, John Tesar, Sarah Grueneberg, Dale Talde, Joy Crump, and Keith Rhodes. This experience is included in a Friday Culinary Village ticket.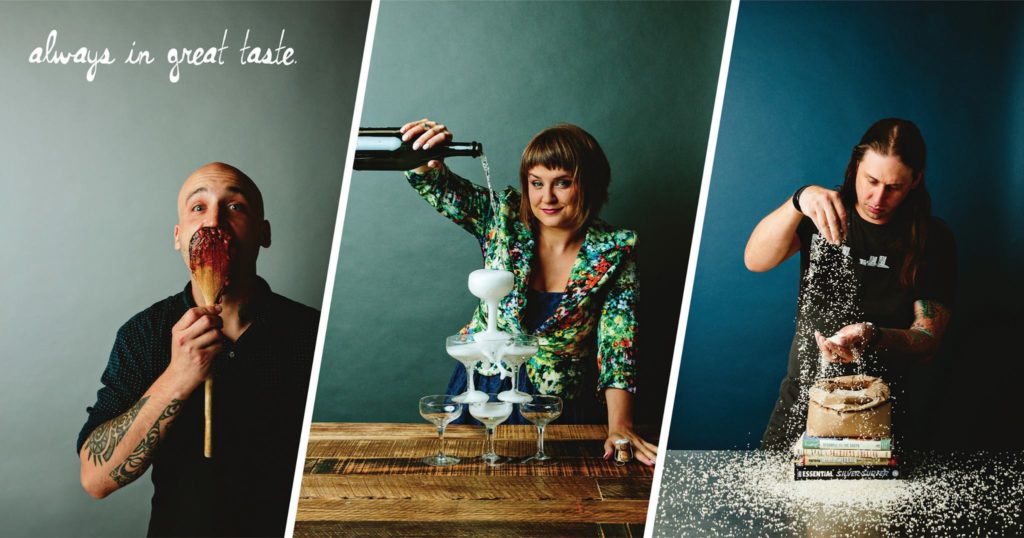 Three days of nonstop cooking demonstrations, tastings, special guests, and local artists are among the highlights of the festival's heartbeat, the Culinary Village, and as always there will be plenty of new additions for guests to enjoy.
What's new:
Top Chef Quickfire Challenge:  Top Chef fans will be treated to the ultimate performance and epic chef throwdown on Friday at

1PM

.  Bravo Top Chef's own Gail Simmons will moderate a Quickfire Challenge on the Main Stage.
Main Stage: A fusion of high energy cooking demos, music and friendly competition. This space is a melding of what was the Hands On Kitchen and the Music Stage. Full schedule available online.
The Corkyard: The all-wine addition that will feature wines from over 20 vineyards around the world. The Wine Retail Shop presented by Bottles is conveniently located in the Corkyard so attendees can take home wines they taste throughout the day along with accessories for the home bar.
Snack Shacks: Four new spots will be scattered throughout the Village featuring exotic twists on Lowcountry favorites. "Duck, Duck Goose," "Grit Happens," "Nice Buns", and lastly "Beer-Battered + Fried" will make for an intimate Village tasting experience between chef and attendee.
Teepee Talks: Heritage Radio Network's new, expanded Teepee Talks are returning with an additional second teepee for more chatter and fun that everyone can take part in.
On Sunday, locals are able to purchase a discounted ticket to the Culinary Village for only $75. Locals should enter their billing zip code upon checkout to receive the $50 discount.
For more information + to purchase tickets, visit Charleston Wine + Food's website + join the Facebook event.