On Cinco de Mayo, most people look forward to consuming large quantities of margaritas (myself included). If you're trying to avoid the crowds at your local taqueria or margarita slinger, it's easy to celebrate at home! So whether you're a Patrón Pro or prefer to avoid tequila (and I can relate. Tequila and I had to take some time apart after I graduated from college), these are some cocktails that are sure to add a little spice to your fiesta!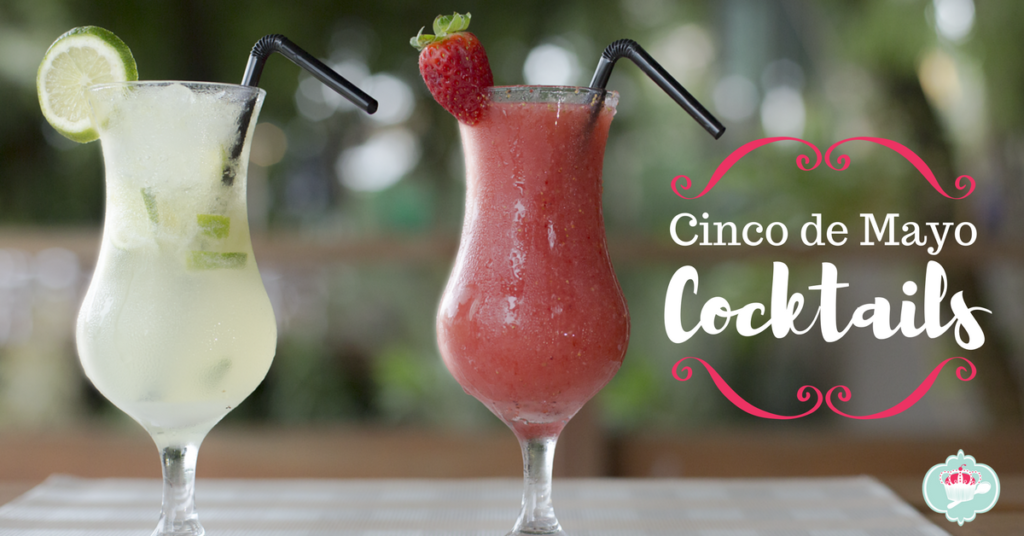 Con Tequila (With Tequila)
Basic Margarita
2 oz. 1800® Silver
1 oz. Lime Juice
½ oz. Agave Syrup
½ oz. Fresh Squeezed Orange Juice
Combine all ingredients in a shaker, shake and strain into salted Rocks glass. Garnish with Lime Wedge.
The Jalapeño Margarita
2 oz. Tequila
1 oz. Grand Marnier
1 lime, juiced
0.5 oz. Agave Nectar
¼ jalapeno, seeded and diced
Add ingredients to a shaker with ice. Cover and shake vigorously until the outside of the shaker is frosted. Strain and serve into prepared glass. Alternately, add all ingredients to a blender and blend until smooth.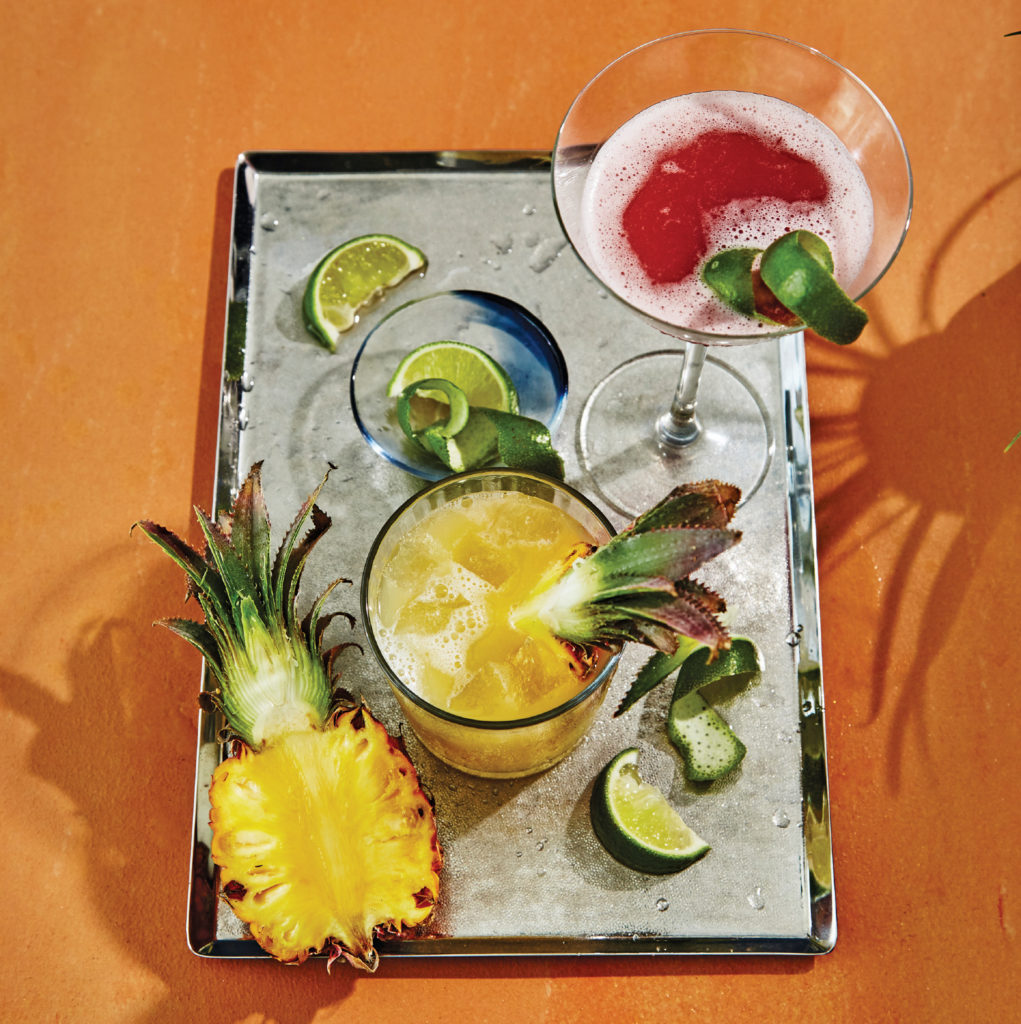 1 tablespoon (1/2 ounce) fresh lime juice
3 tablespoons (1 1/2 ounces) white tequila
1/4 cup (2 ounces) unsweetened pineapple juice
1/2 teaspoon (about 1/16 ounce) Simple Syrup
Garnishes: pineapple chunk, lime wedge
Combine the first 3 ingredients and Simple Syrup in an ice-filled cocktail shaker, and shake vigorously. Strain into an ice-filled rocks glass. Garnish, if desired, with pineapple and lime.
(Excerpted from Beach Cocktails by the Editors of Coastal Living. Copyright © 2017 Oxmoor House. Reprinted with permission from Time Inc. Books, a division of Time Inc. New York, NY. All rights reserved.)
The East Side
Combine all ingredients in a shaker, shake and strain into salted Rocks glass. Garnish with lime wedge and mint leaf.
(Recipe courtesy of bartender Derrick Turner, official bartender of 1800® Tequila)
The Repo-Rita
Muddle with cilantro and garnish with lime.
Sin Tequila (Without Tequila)
For most of these recipes, I prefer to stick to local liquor brands, like Dixie, High Wire, or Striped Pig.
Whistlin' Watermelon
2 oz Dixie Southern Vodka (or your favorite vodka)
5 cups cut up watermelon—remove seeds
2 cups ice
3 oz margarita mix
Put all in blender, serve in glass with salted rim.
Dixie Days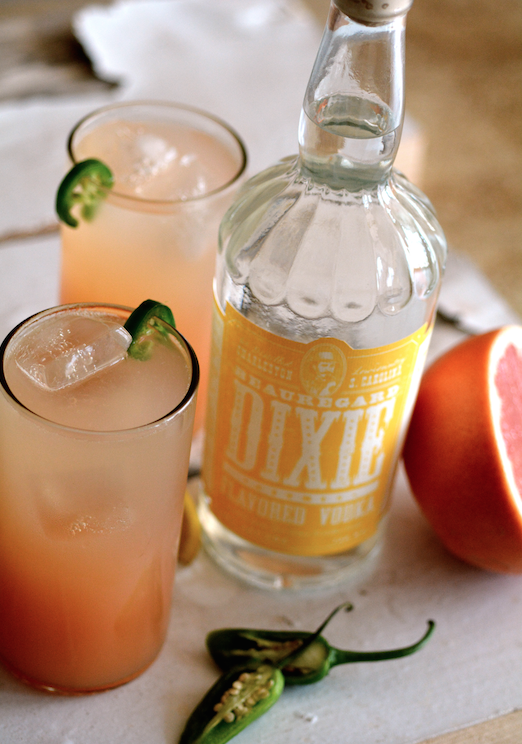 2 oz. Vodka
4 oz. red grapefruit juice
1 slice jalapeño
Shake with ice, pour into glass & top with soda.
Spicy Buck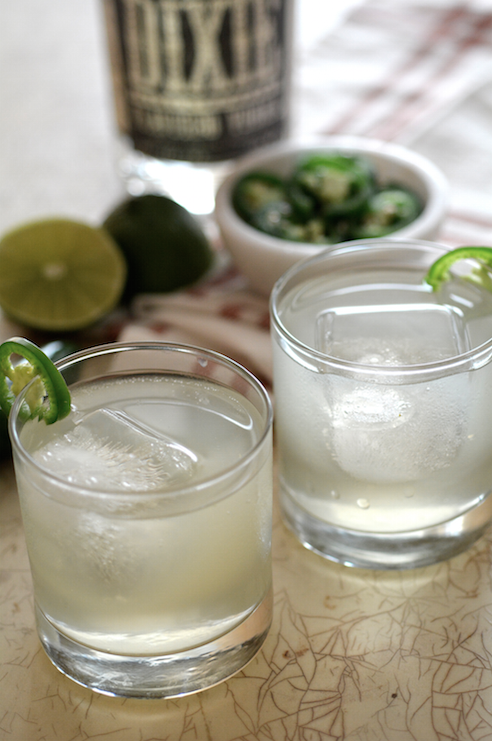 Stir and garnish with pickled jalapeño slice.