We made it. It was a long 5 days, chock full of too much food, too many drinks, and not enough time to full digest before diving back in. Excuse me while I sleep for 3 days to recover.
Here are the details of the final day of Wine + Food 2017
Of Rice and Rum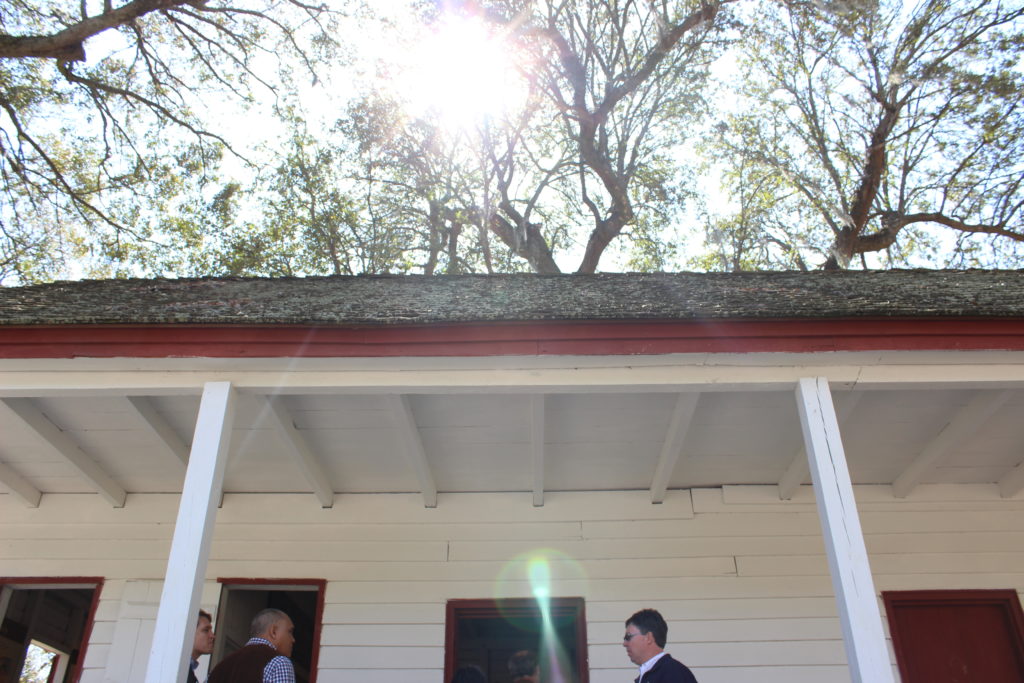 This was one of the more unique events we attended during Wine + Food this year. It took place at Middleton Place plantation and included a walking tour of the grounds,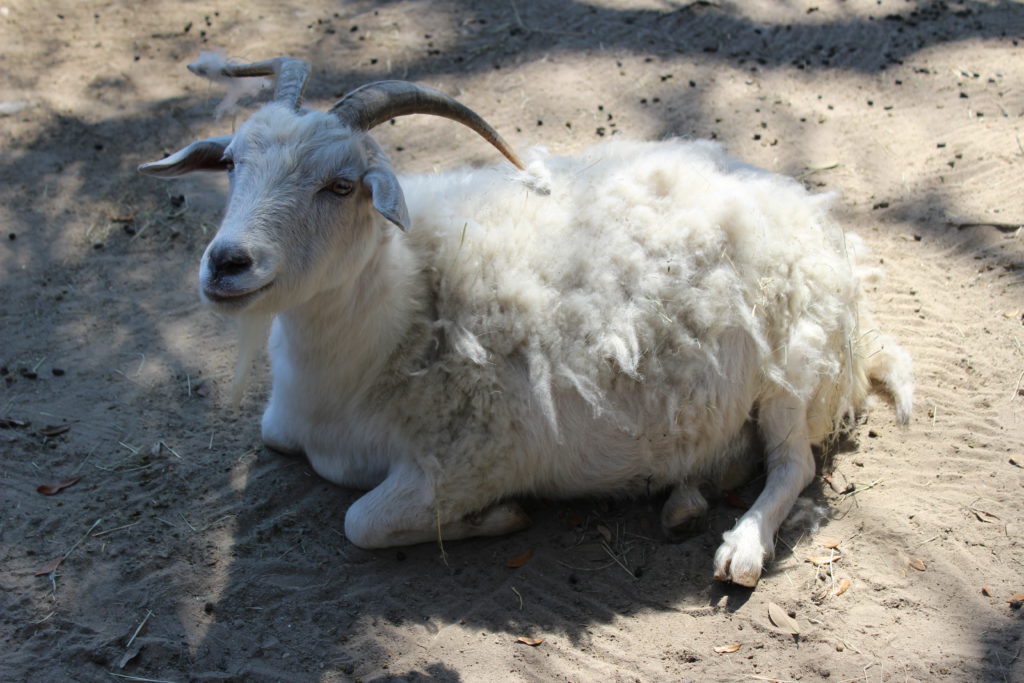 an demonstration of rice harvesting from a guy dressed up in colonial clothing,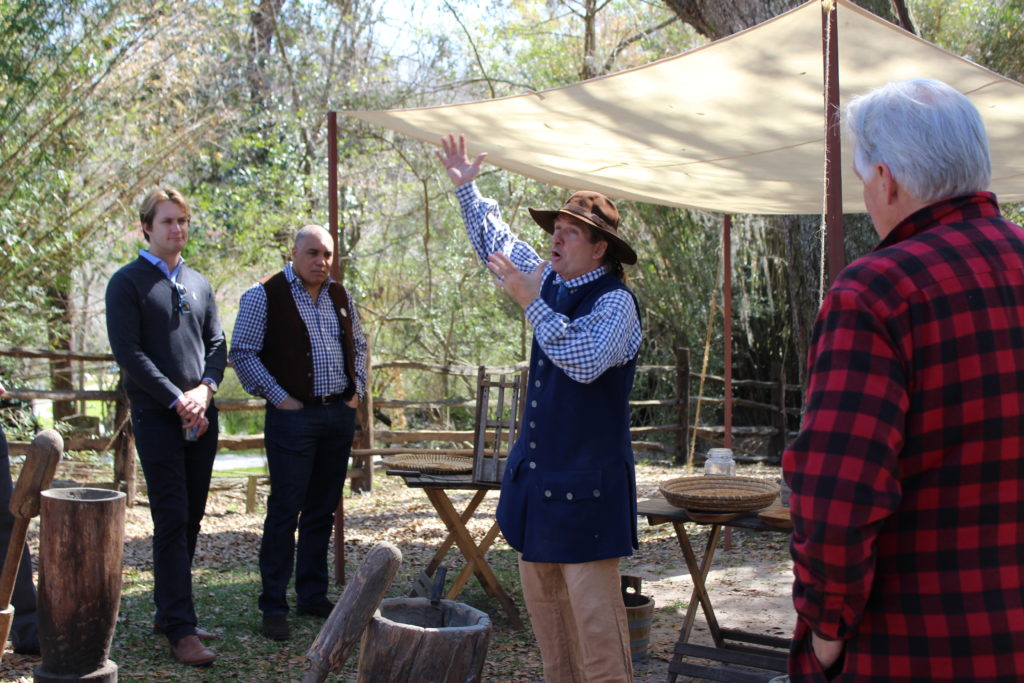 and a talk from Glenn Roberts of Anson Mills on the importance of rice in the South and how it relates to Sugarcane, rum, benne, and culture, before we ever got a chance to taste any rice or rum.
Lunch was served in a gorgeous event space at Middleton, and was comprised of 2 dishes using Carolina Gold Rice as a main component. First up was a crispy duck, topped with oysters, over an Italian-style rice dish with country ham and crispy greens.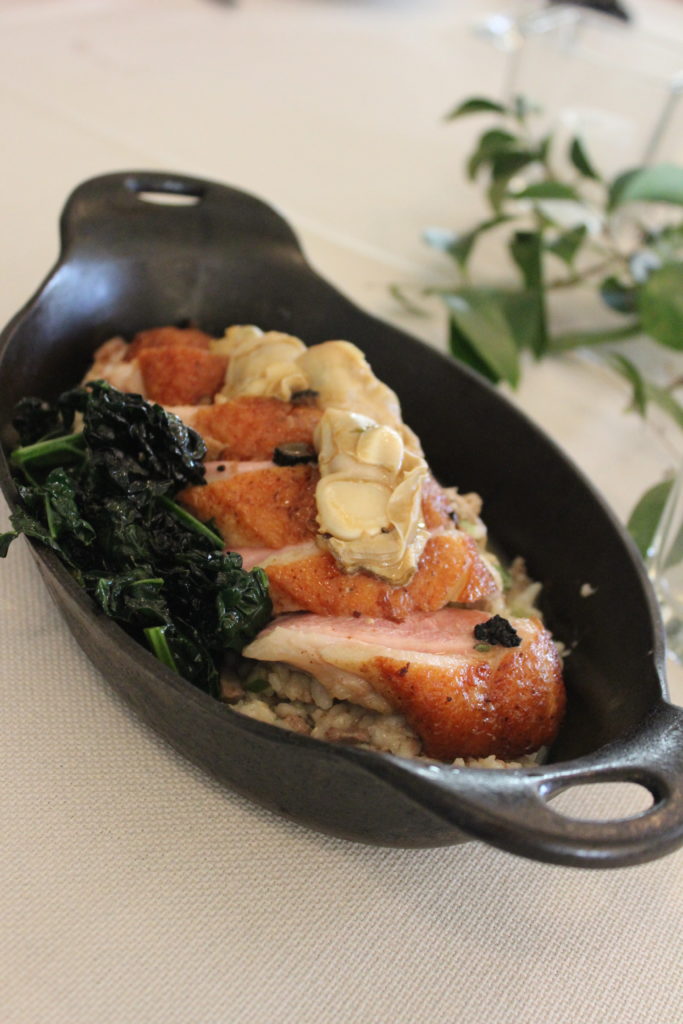 Then there was quail with another kind of rice dish, which featured garbanzo beans, and grapes (yes, grapes).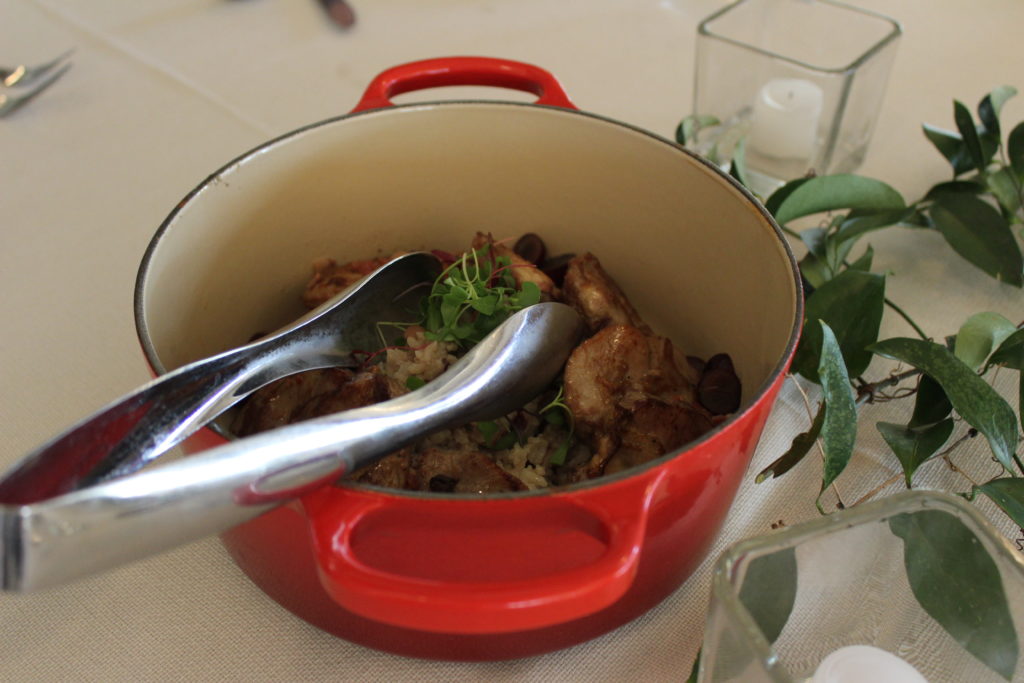 Dessert was a soaked rum cake, which probably could've gotten you drunk. It was very strong.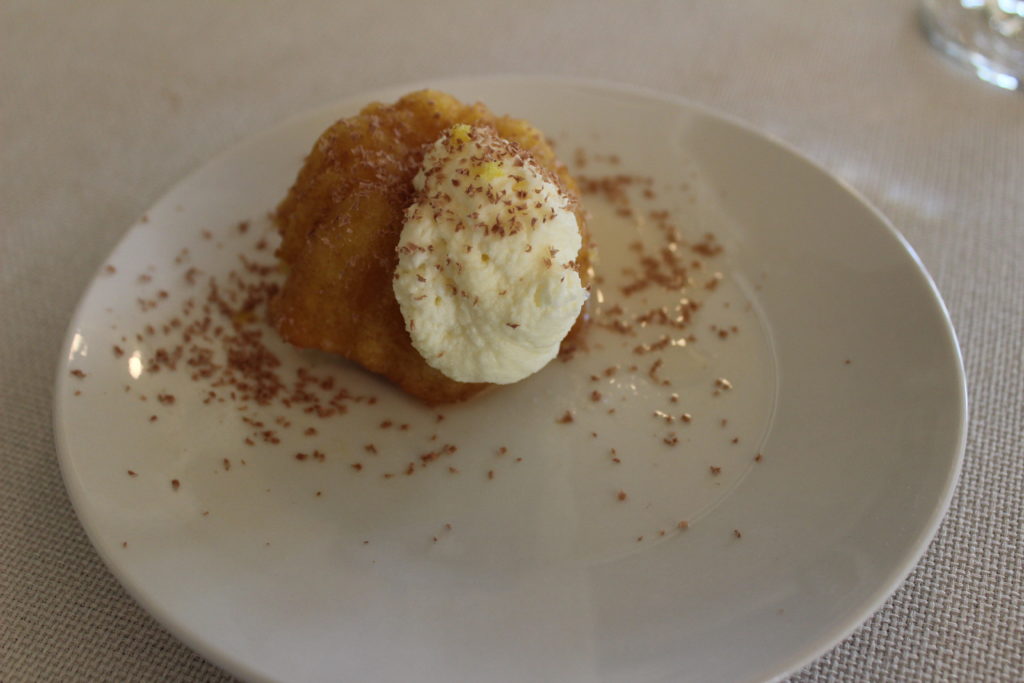 After that, we were led through a tasting of Mount Gay's signature rums, with a representative from the company who was very entertaining and knowledgable.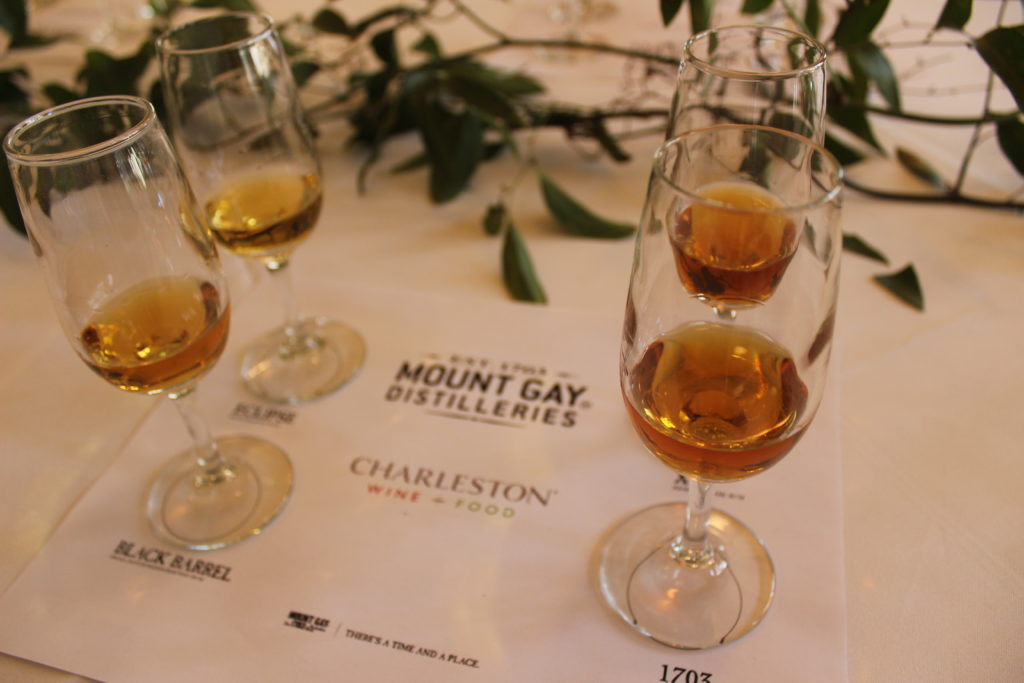 It was pretty cool, especially if you're into history and more intimate-type events, as it was very small (12 people, tops).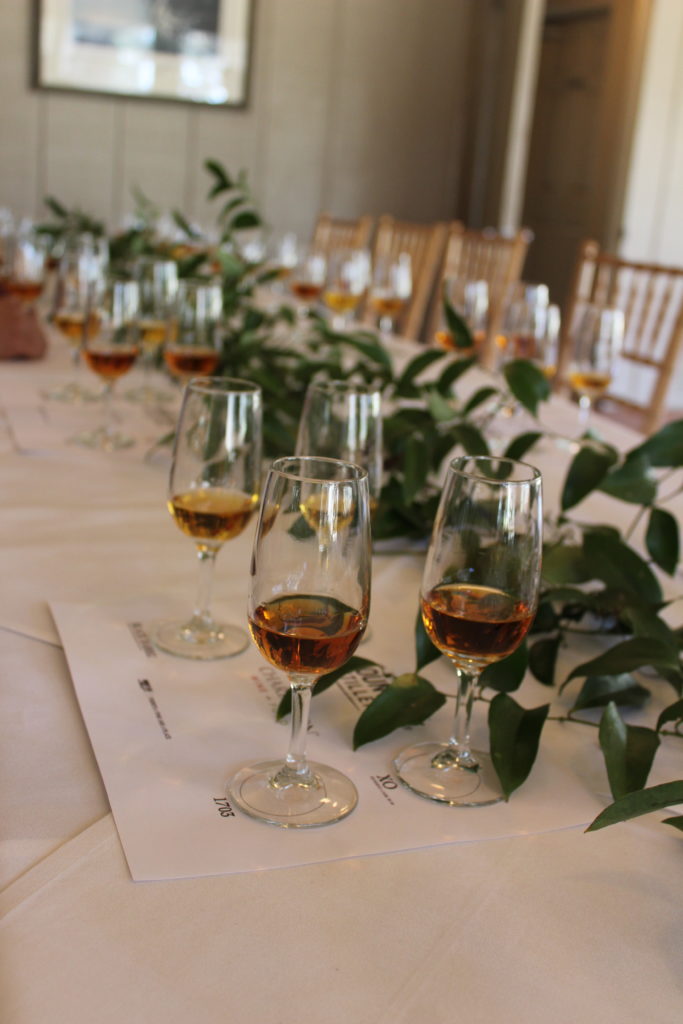 Sinister Siesta
This event took place at The Royal American and had a lot of fun elements happening. Lots of great food, like Dough Boys Pizza, biscuits, and Chicken Poori.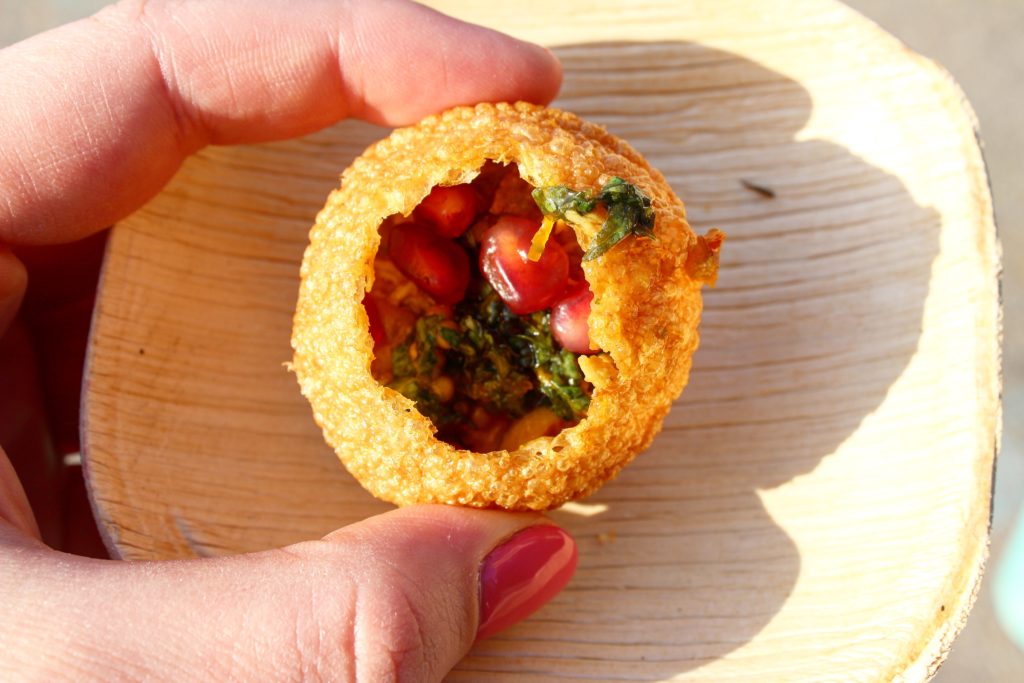 There was also some awesome music, great DIY piggy banks, temporary tattoos, strong-as-hell cocktails, and more!
Toasted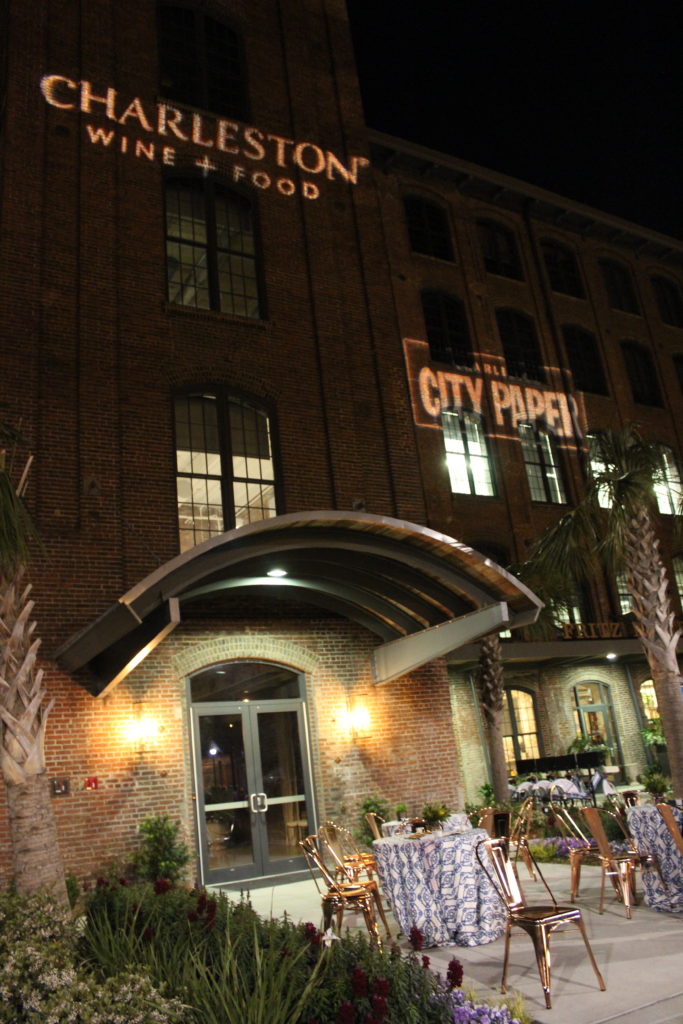 The final event was a huge block party that took up the entire parking lot of the cigar factory, and featured over 14 restaurants serving up delicious BBQ.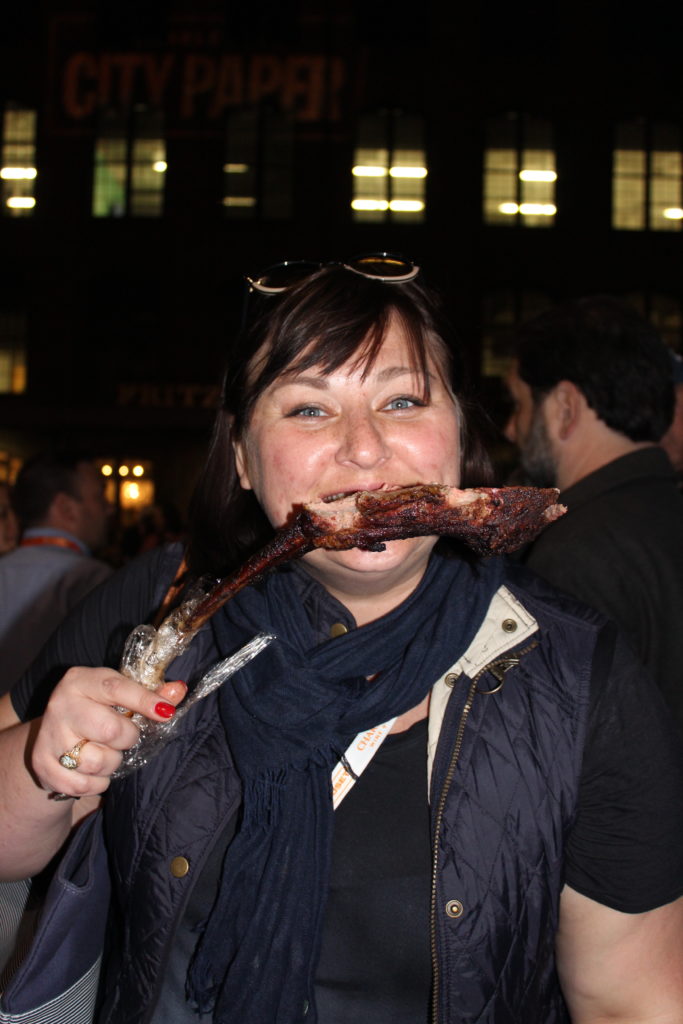 People took the name of the event to heart and were really diving into the cocktails, wine, and beer available at the event. Definitely closing strong!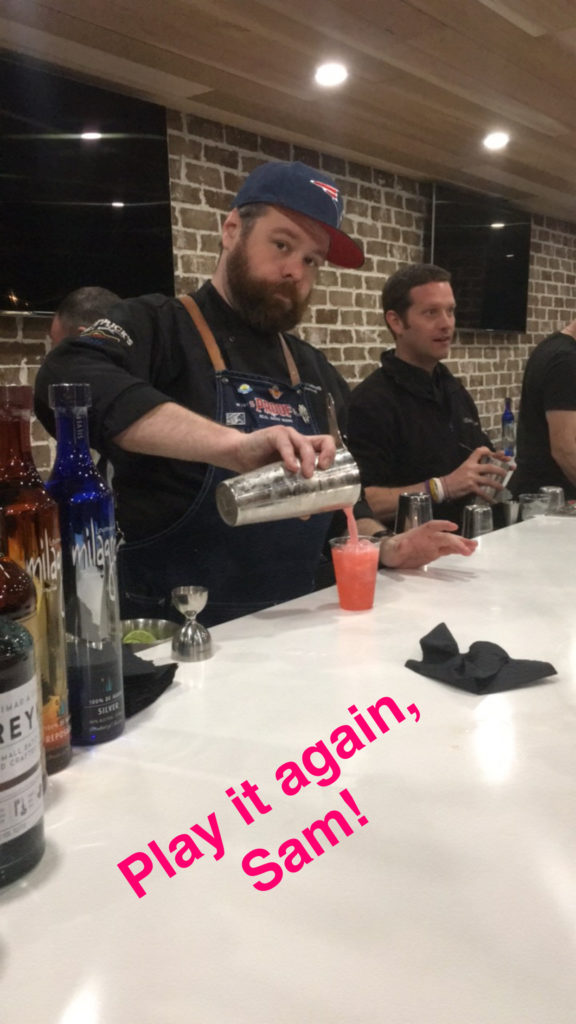 I was super excited to get to try Rodney Scott's BBQ for the first time, and it definitely did not disappoint!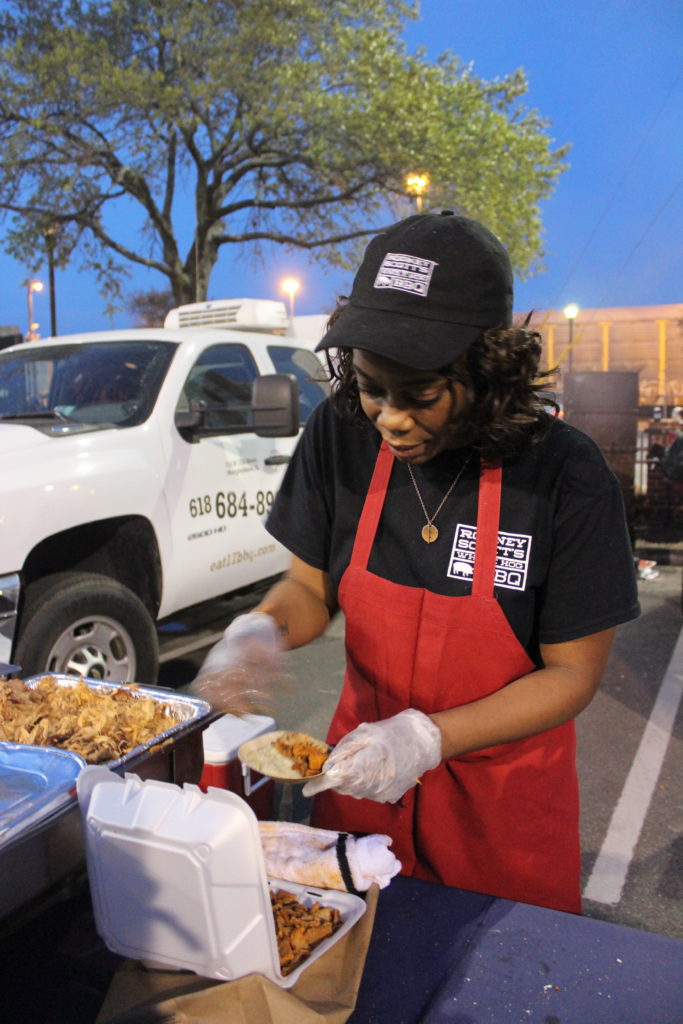 Smoke BBQ were serving up BBQ mac and cheese–coincidentally, the only mac and cheese I saw during the entire festival.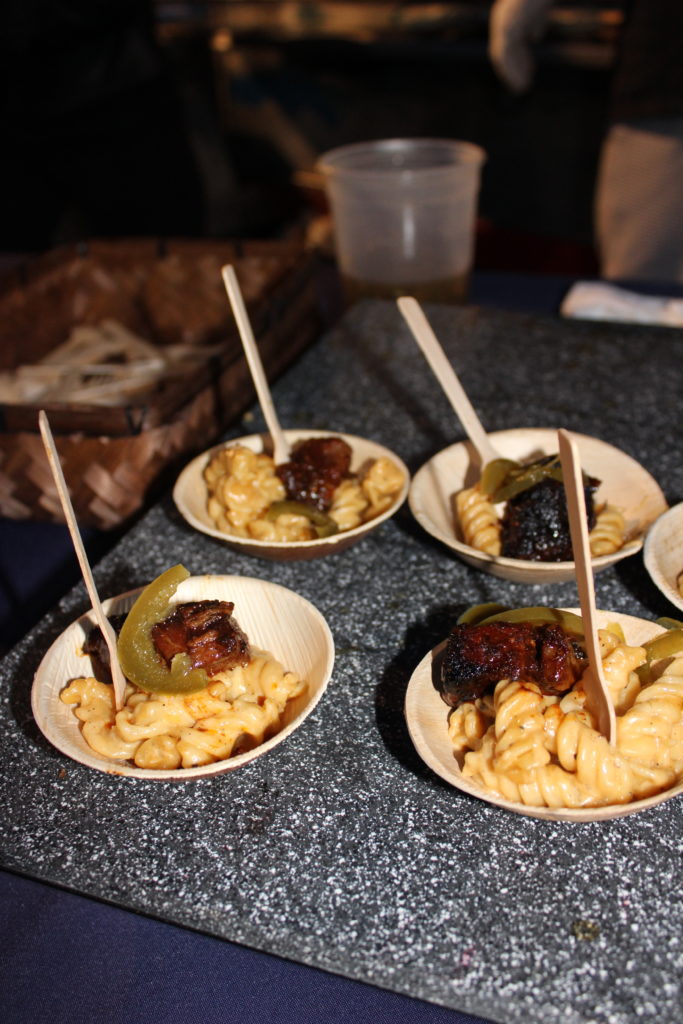 One of my other favorites was the ember-roasted sweet potatoes with trout roe from Venkman's out of Atlanta. It was packed with flavor, and really nice and doubled as a nice handwarmer.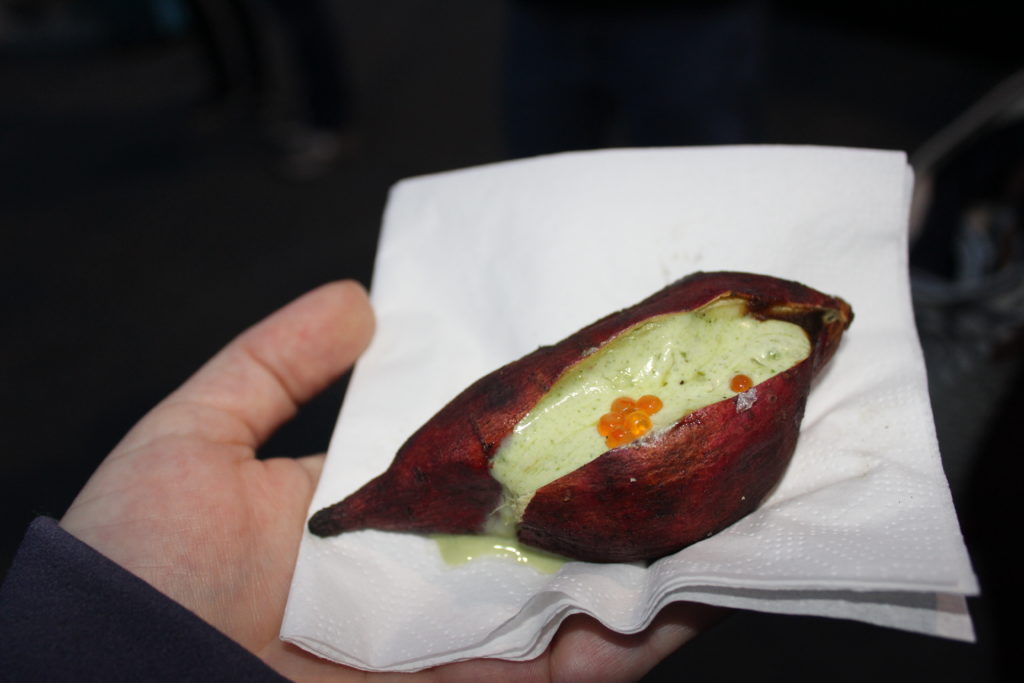 Pitmaster Anthony DiBernardo of Swig & Swine was cutting loose and thoroughly enjoying himself. He asked us "have you had a chance to put my sausage in your mouth yet?" before giggling a lot to himself. We did have a chance and it was satisfactory. That, and the amazing corn pudding!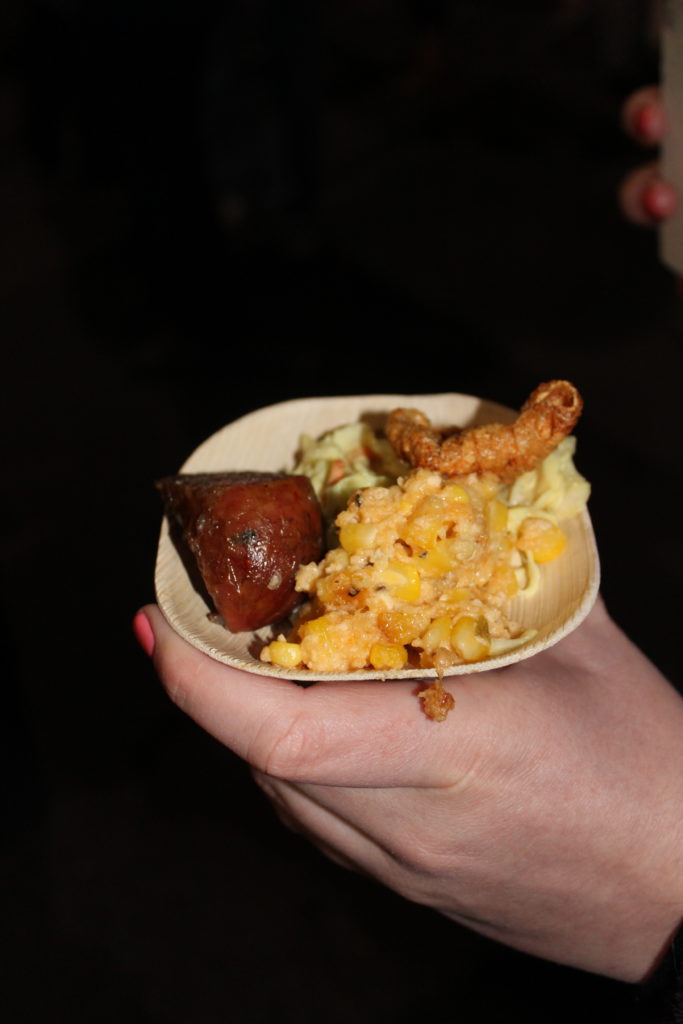 Lots of pork sliders were consumed between cocktails.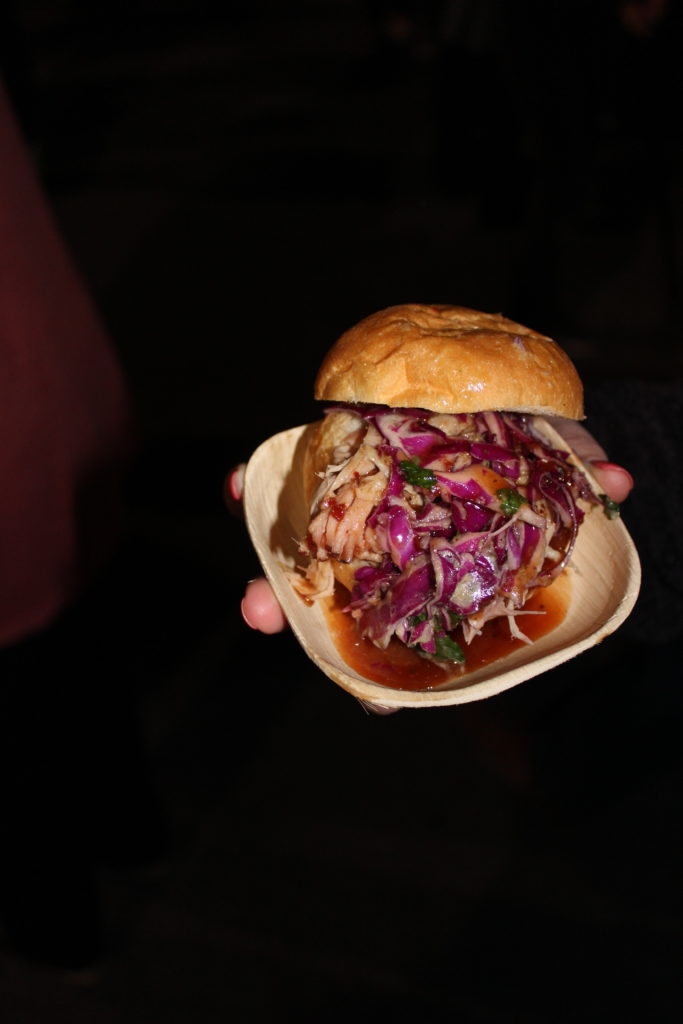 I took a stalker pic of Jim Cantore from The Weather Channel as I munched on some 'cue.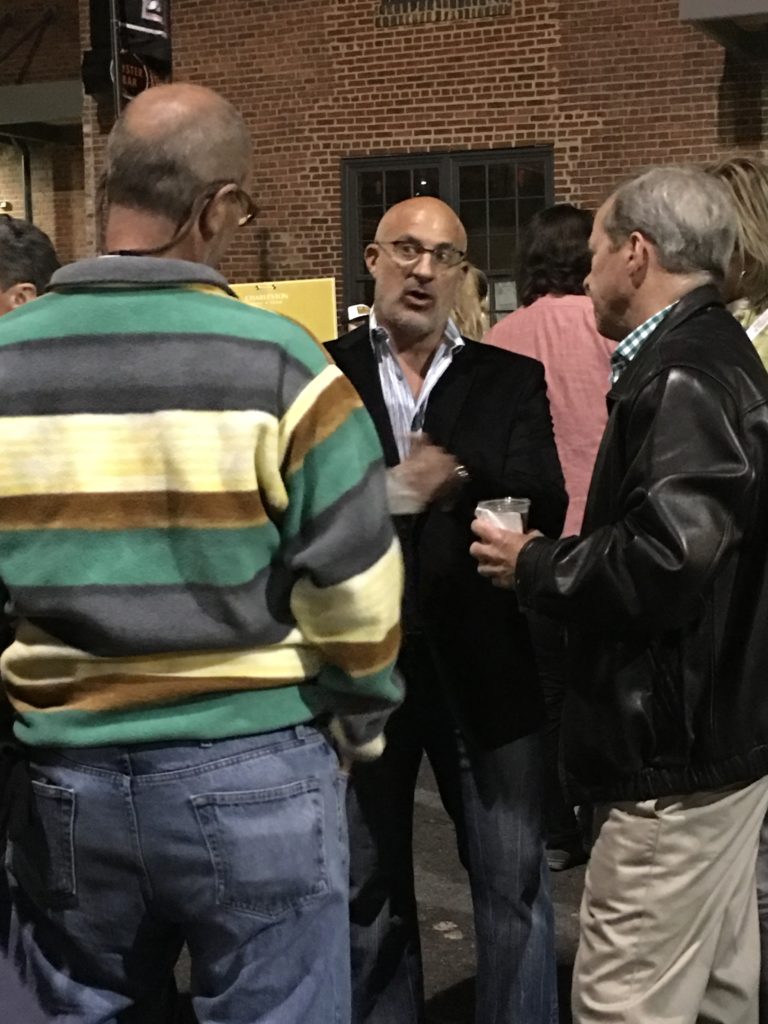 And the band, Plain Jane, kept us all dancing and singing along by playing some awesome covers of some of our favorite songs.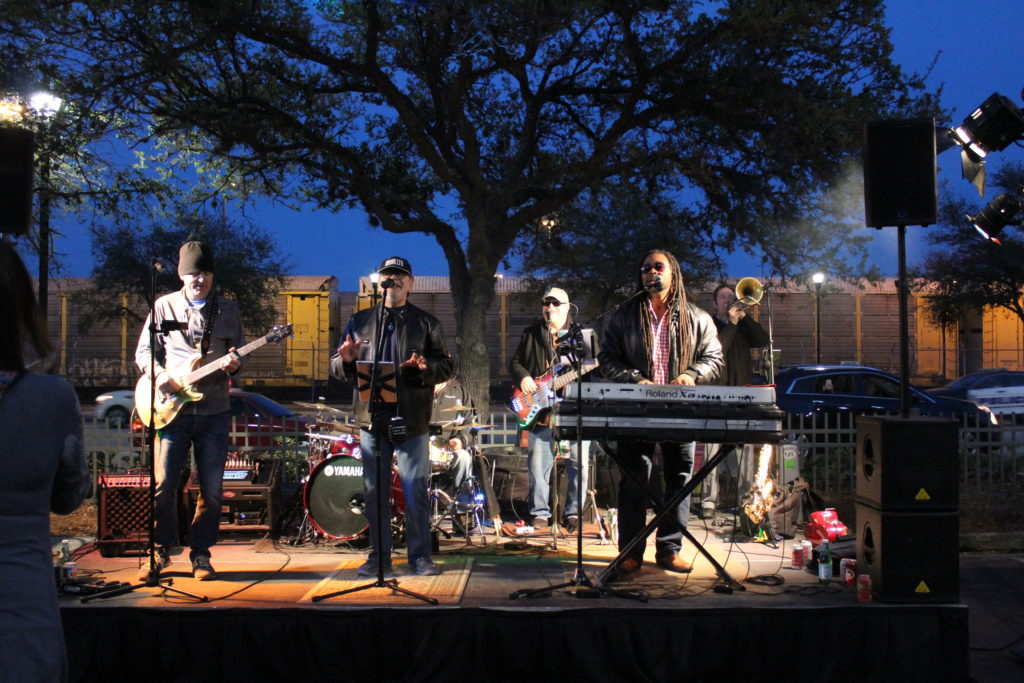 All in all it was a fantastic way to close out one of the most memorable experiences of my food career! Can't wait to do it again next year!