Charleston sports bar The Alley, has partnered with the local tee company, Flooded Streets, to release 150 limited edition t-shirts of The Alley's iconic PBR mural by Lucky Boy artist, David Boatwright, at their Alley Mural T-shirt Release Party on Friday Nov. 6 at 7pm.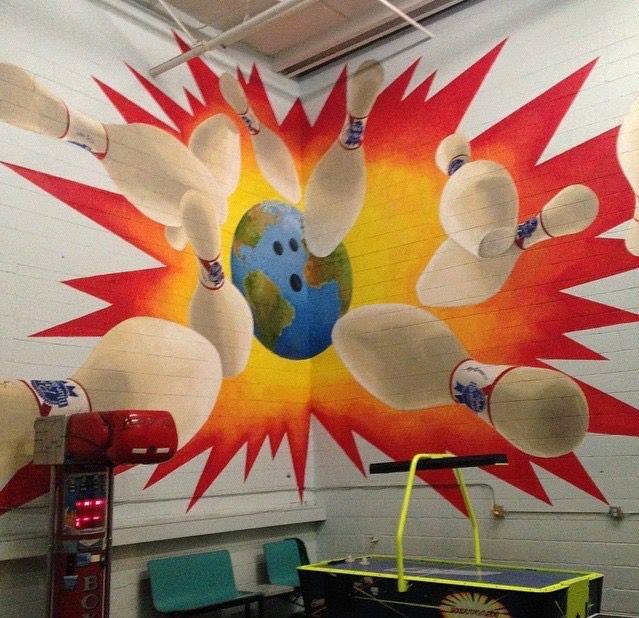 Throughout his career, David Boatwright's famous works have been featured throughout Charleston on murals such as the exterior of Hank's Seafood and Hominy Grill, or the side of the GrowFood Carolina building.  However the release of the limited edition PBR mural shirt is Boatwright's first time having any of his 20+ murals presented on a t-shirt.
The party will also have live music by Minimum Wage, and Beach Tiger (formerly the Tartans) plus $1 PBR cans while supplies last, and PBR collectables.
WHO:  The Alley, Flooded Streets, Lucky Boy Art (Charleston muralist David Boatwright), and PBR.
WHAT: 150 limited edition Flooded Streets t-shirts of their iconic PBR mural by Lucky Boy artist, David Boatwright.
WHEN: Friday Nov. 6, 2015 7pm – 1am
WHERE:  The Alley Charleston 131 Columbus St. Charleston, S.C. 29403
NOTES: Limited release of only 150 shirts – $25 each.