Earlier this summer, I had the honor of judging the USBG "Make It Exotico" cocktail competition at Mex 1 Coastal Cantina, at which the other judges and I crowned Megan Deschaine the Charleston winner for her take on a "margherita pizza-inspired margarita." At the competition's final round, held July 19 at Tales of the Cocktail in New Orleans, a four-person judging panel crowned Charleston, S.C., mixologist Megan Deschaine the overall winner with her cocktail, "The Napoleonic Complex."
Along with the trophy, Deschaine receives an all-expense paid trip to Exotico Tequila's distillery – Destiladora González González – in Jalisco, Mexico. While there, Deschaine will visit the agave fields in the highlands of Jalisco and tour the distillery, which is located in the heart of Guadalajara.
"I think the partnership Exotico Tequila has created with the USBG is so enriching to the whole bartending community, giving us bartenders a platform to meet one another," Deschaine said. "I am so excited to go to Mexico, because I actually paid for college with bartending, to be a Spanish high school teacher."
Deschaine's "The Napoleonic Complex" cocktail recipe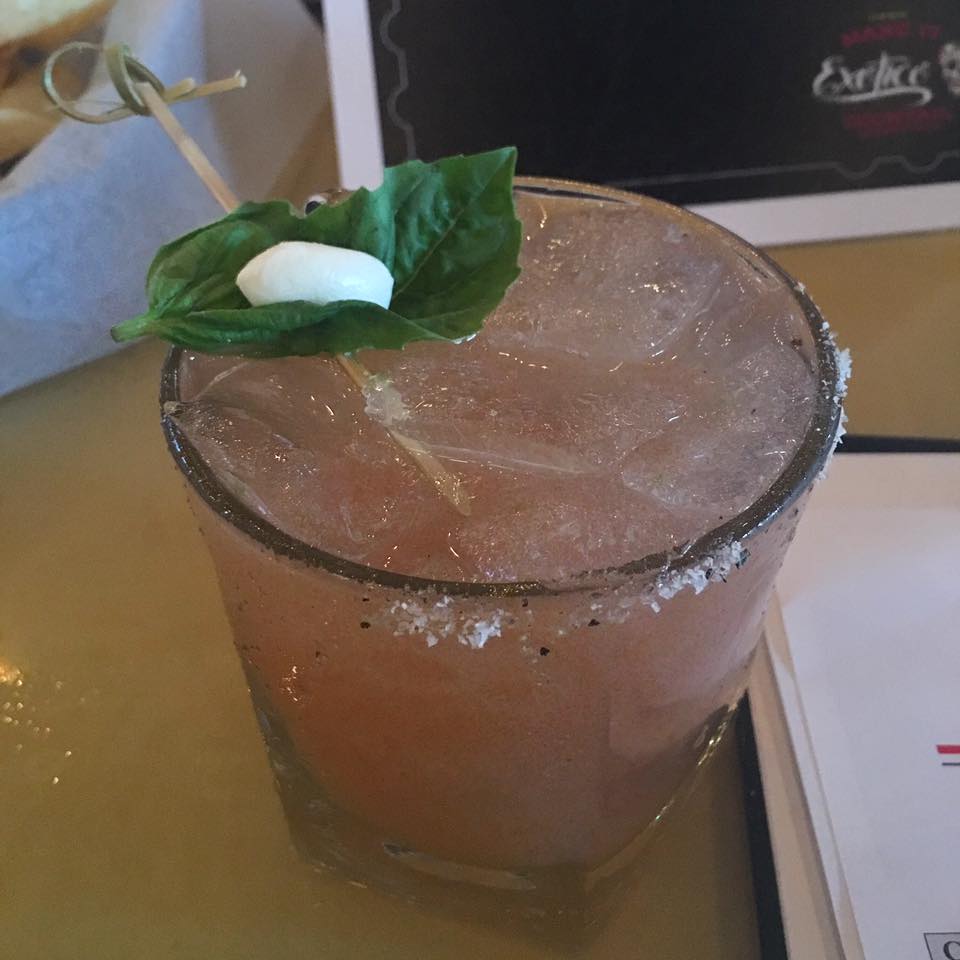 Ingredients:
1.5 oz. Exotico Blanco Tequila
.75 oz. lime juice
.5 oz. agave syrup
4 dashes Bittermen's Hellfire Bitters
2 dashes Scrappy's Celery Bitters
1 ripe roma tomato, quartered
8-10 basil leaves
Instructions:
Rim half of a rocks glass with salt and pepper. Muddle tomato quarters and basil in a mixing tin, then add remaining ingredients and shake vigorously with ice. Double strain cocktail into dressed rocks glass over one large ice cube. Garnish with a skewered mozzarella ball and basil leaf.
The USBG "Make It Exotico" cocktail competition invited mixologists from across the country to submit their best cocktail recipe using Exotico Blanco or Exotico Reposado 100% agave tequila as the base spirit. The six finalists competed against 47 other contestants in semifinal events in Nashville, Tenn; Philadelphia, Pa.; Denver, Colo.; Portland, Ore.; Seattle, Wash.; and Charleston, S.C.
As with the semifinal events, at the final round, finalists had a maximum of seven minutes to make their cocktails live for a panel of judges, who judged the cocktails on appearance, aroma, creativity, taste and overall impression. Judges included USBG professionals, tequila and cocktail experts, and local media personalities.
Earning second place was Elizabeth Powell with "Play in the Sunshine," and in third place was Brandon Paul Weaver with "Piñata Punch." The other finalists and their cocktails included Ryan Williams with "Bigly," Katie Loeb with "Javelina," and Nate Maston with "Beber Esta."
The USBG "Make It Exotico" Cocktail Competition is organized by the United States Bartenders' Guild and sponsored by Exotico Tequila. This is the competition's inaugural year.