Happy November, foodie friends! It's been a minute since my last featured foodie, but we're back with bells on with one of my favorite foodies, Charlotte Park! Charlotte is a PR extraordinaire who's worked with some of the best restaurants around town, and this year, she started this amazing project where she channels her love for baking into raising money for charity with her venture Crumbs 4 Charleston. She's also one of the founders of #TastemakersCHS, which helps me try a lot of amazing food around Charleston.
Crumbs 4 Charleston was a direct result of my faith as God gave me the vision and direction for this passion project from the beginning. The more I work on my relationship with God and dig deeper into my faith, the more and more I feel purpose, joy, wisdom and fulfillment in life. God calls us to love our neighbors as ourselves, seek selflessness and focus on giving as opposed to receiving, which are all areas of my life I'm was and still am curious about exploring in more depth. Trusting God has always led me to positive growth so I knew I wanted to follow the desire he put on my heart to give "Crumbs 4 Charleston" a valiant effort. I feel so lucky to be working for a job I love in a city I love, surrounded by incredible friends and mentors, but also know that there are thousands of people in our own backyard dealing with serious struggles.
Over the past four years of living in Charleston, I have been so inspired by the stories of so many hardworking men and women who dedicate their lives to helping those less fortunate through work with various non-profits in community. Although I'm not a huge fan of the word "foodie", I really have been once since I was a kid. I grew up journaling about everything delicious I ate on my travels, obsessing over the Food Network, and binge reading food blogs and magazines. I started a recipe blog called Salt & Preppy in college and wrote a "College Chef" column for my college newspaper where I would talk about delicious and affordable recipes college kids could easily master. My love for cooking quickly turned to a love for baking upon moving to Charleston after graduation, as I quickly discovered it was much easier to feed friends (which was my favorite part of cooking) through baking. Baking for me became a way for me to decompress and relax after work, and I soon found myself playing with new recipes a few nights a week, bringing my creations with me to work and to friends around the city- ALL THE TIME. I began to think- if I could channel my love for baking and use it to not only bring joy to customer's days but promote awesome organizations that don't get the PR they deserve– it would be a win-win. While I am still in the process of learning as I go with Crumbs 4 Charleston, it has been an incredibly rewarding and exciting venture thus far!
How do you pick which recipes you're going to feature each month?
Every month I feature three different baked goods for Crumbs 4 Charleston, and try to bake unique and creative treats that people can't find anywhere else. I love mixing it up and have offered various versions of brownies, blondies, baked donuts, fudge, muffins, bread, cupcakes and cookies in the past. I like my Baked Goods rich, decadent and drool-worthy! I also love offering specific holiday-themed treats such as the Pastel Easter Egg Cupcakes I offered for Easter, or treats that pair with the theme of the origination in some way- such as the Turtle Cookie Cups I baked for the South Carolina Aquarium's Sea Turtle Care Center a few months back.
Working PR for restaurants means you get to eat at a lot of great places around town… what are some of your favorite spots?
Yes my day job is a PR Executive at an agency in town Lou Hammond Group. I feel super lucky to have worked with many restaurant clients in the past, and as a result been able to go to lots of cool culinary events–many with the Queen of the Food Age! It's hard to pick a favorite but SNOB's Cookbook Launch Dinner with Chef Frank Lee stands out as an incredible evening with incredible company. More than the food, what I really remember about all the culinary events I've experienced in the past are the people. In addition to Chef Frank being a legend, my table at the SNOB Cookbook dinner was full of some really talented, interesting and fun food journalists – both from Charleston and other cities and I still remember our conversations about enjoying life through the lens of food to this day.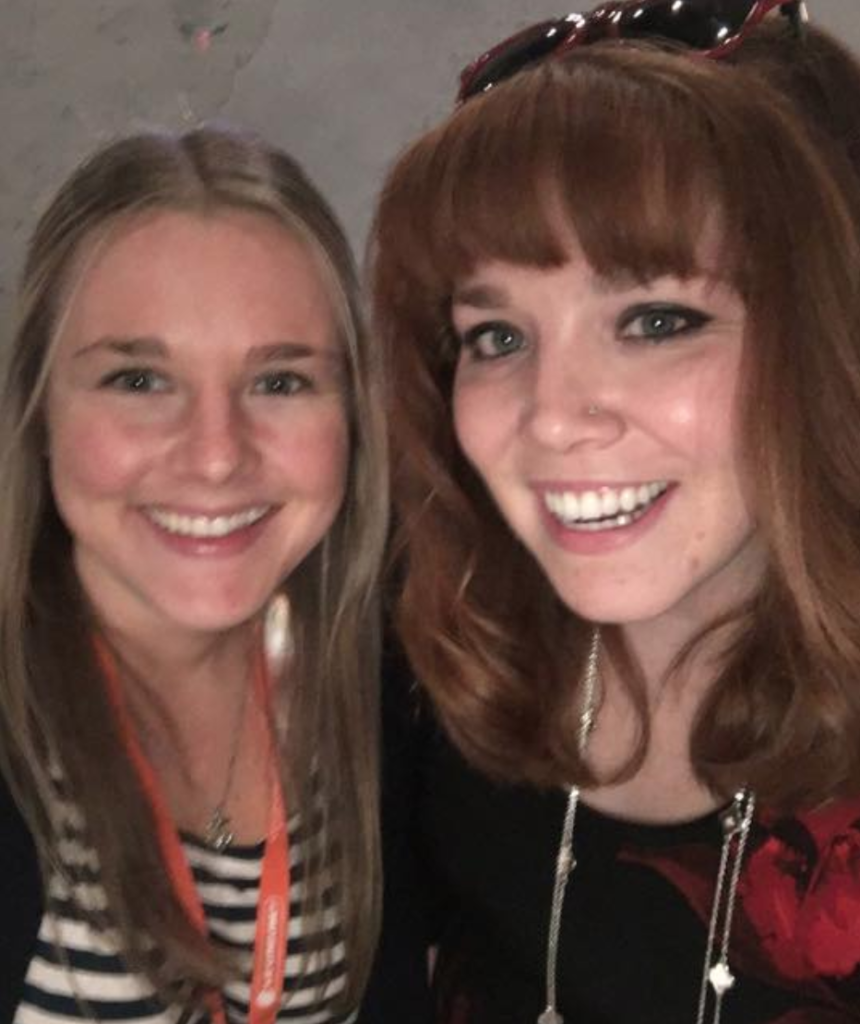 What's the coolest thing you've experienced in your foodie career?
Earlier this year I was in charge of hosting a Culinary Press Trip at a resort in Cancun for our client Certified Angus Beef (CAB)- which was insanely fun. We invited a bunch of  culinary Instagram influencers from New York to come and experience the resort's new partnership with CAB. The first night we had a big beach bash with the resort's team of chefs and mixologists and the next day had an "Iron Chef" style cooking competition amongst the group with some help from the chefs. It was a true foodie dream from start to finish.
Since I know you have a sweet tooth, what's your favorite dessert (either to make, bake, or order at a restaurant).
I love desserts that are super dense and rich. I can never turn down a warm chocolate brownie with ice cream on top or anything involving the Chocolate-Peanut Butter combo, but my all-time favorite dessert is Cheesecake. My favorite desserts to make are always changing but right now I'm really into cookie cups- which are made by placing cookie dough into mini muffin tins and filling with all sorts of good stuff. The flavor possibilities are endless but using homemade Peanut Butter Cookie Dough and filling with Nutella is always a good idea.
What are you really craving right now?
Welp now that I just said it-Nutella. I find myself eating it straight from the jar with a spoon way too often. Pro Tip: It's especially incredible when spooned into hot oatmeal in the morning for breakfast.