This post was sponsored by Charleston Party Buses.
The Charleston beer scene is defined by a diverse selection of local, passionate businesses creating classic and unique flavors every day. It's safe to say that it's an exciting time to love beer in Charleston. If you're known to love a good brew or two, the atmosphere of breweries and tap rooms is particularly inviting! There's a scene to satisfy every specific taste, so you'll never be bored exploring beer in Charleston.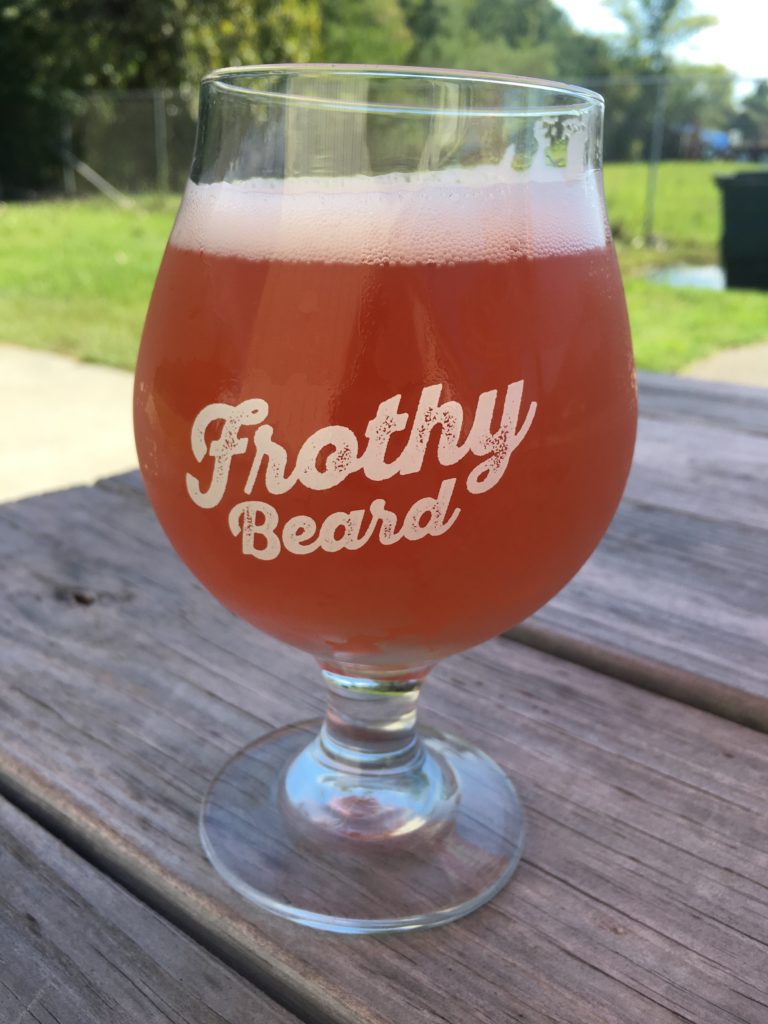 1401 Sam Rittenberg Blvd
Charleston, SC 29407
Food is available in the form of pizza from Zombie Bob's, and if you're familiar with these slices you know that they're huge. If you're a fan of unique beer flavors, you don't want to leave without trying the Summer Summer Summer Lime. Board games and Thursday night Trivia becomes even more enjoyable after a couple of strong IPAs here, and if you're looking for something specific you can always ask one of the talented bartenders.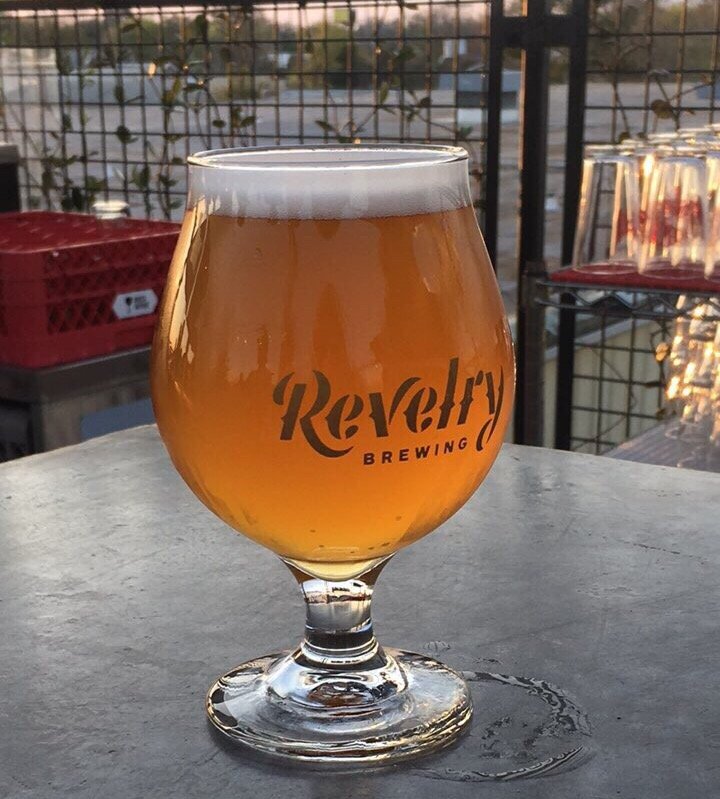 10 Conroy St
Charleston, SC 29403
This brewery in NoMo Charleston serves a number of delicious craft brews at their open-air bar downstairs and stellar rooftop upstairs.Their rooftop is arguably one of the best in Charleston (seriously, those sunset views are no joke). They host lots of lively social events, and are ideal for an after work brew or unique date night. They offer some food, but often have food trucks parked outside so that you can treat your tastebuds as you enjoy the beer & atmosphere. Revel in the fun at Revelry.
1505 King St Extension
North Charleston, SC 29405
There are usually seven different beers on tap here at Edmund's, a new spot in North Charleston. You aren't going to find any pre packaged food here, everything is made in house and it's proven with quality! The charcuterie plate is perfect for sharing with a group, while the blackened catfish sandwich is a solid lunch or dinner option that comes loaded with fresh toppings. The open air atmosphere and simple decor makes this feel like a modern spot to enjoy some brews. A notable option is the flavorful Watermelon Thief that weighs in at a 5.5% ABV.
4155 Dorchester Rd
Charleston, SC 29405
Holy City is kind of the quintessential Charleston brewery, with most of their beers being named after popular Charleston locales and personalities. The taproom is located in an old warehouse, with lots of picnic tables, pool tables, and fun to be had. They often host fun events (like trivia every Wednesday), and have delicious food that pairs well with pretty much any of their beers.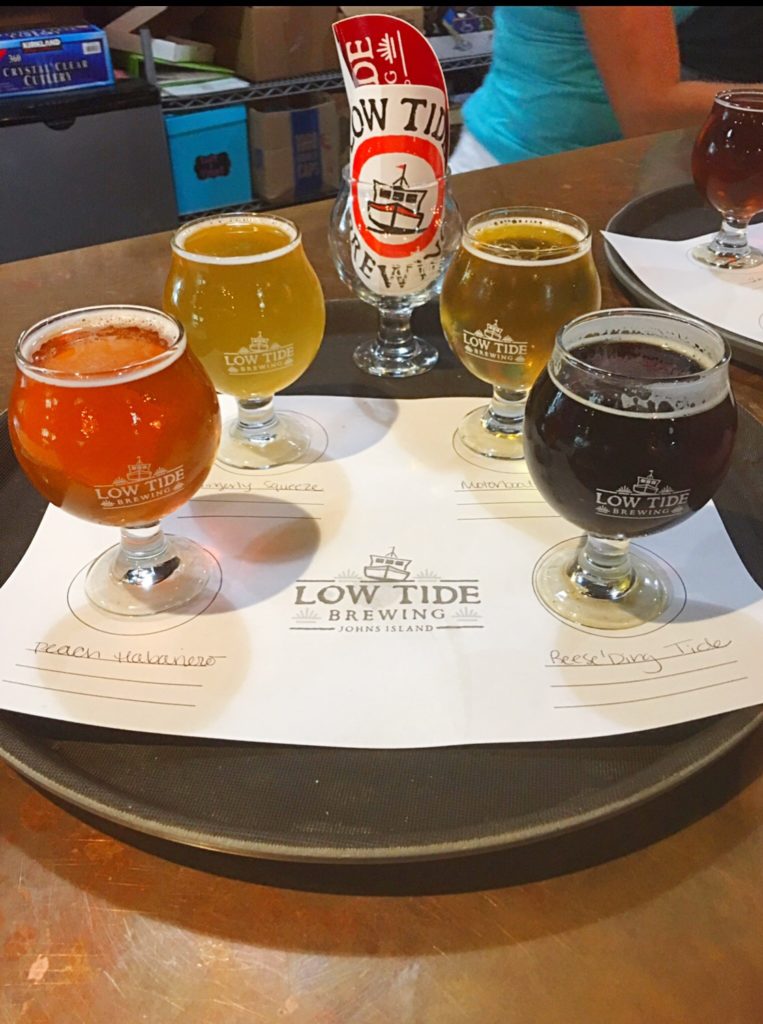 2863 Maybank Hwy
Johns Island, SC 29455
In addition to being the only brewery on Johns Island (aka the closest brewery to my house and therefore where I spend most of my time), the brews that Low Tide puts out are seriously good. The brewery is an awesome place to hang out, as they often have fun events, live music, and other treats, plus the occasional food truck (or I usually get takeout from Wild Olive, which is right next door). It's definitely worth the drive out to Johns Island!
1897 Sam Rittenberg Blvd
Charleston, SC 29407
This destination is highlighted by a casual atmosphere, welcoming staff and large dog friendly outdoor area complete with games. Food trucks come along on Friday and they also feature live music for entertainment. Overall, this is a spot best visited with your friends. Coffee lovers will rejoice knowing they have skilled baristas here. Sometimes they sell out of certain types of beer, but you can always call ahead or check out social media to get more information about what's on tap.
When you're exploring breweries and getting your drink on with friends, the responsible thing to do is plan ahead for transportation. This way, you wont be drunk ordering multiple Ubers or pointing fingers at who was supposed to be the designated driver for the night.Transportation in Charleston in the form of a party bus or limousine is especially convenient for brewery trips because you can get picked up and dropped off right at the doors of each location. Not to mention, you have a guaranteed safe ride home by a smiling face. It even ends up to be around the same price range when you divvy it up evenly among the group.
Charleston Party Buses
1713 Boone Hall Drive
Unit I-14
Charleston, SC 29407
(843) 790-8843